Dancing With the Stars Odds and Betting Predictions
by Christopher G. Shepard - 3/15/2011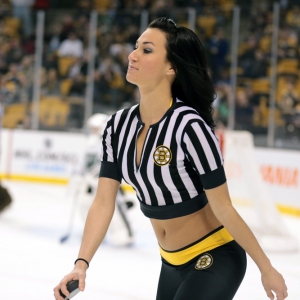 Hines Ward, Sugar Ray Leonard, Ralph Macchio, Kirstie Alley, and Wendy Williams lead the star-studded cast of contestants for the two-hour season 12 premiere of 'Dancing with the Stars' on ABC at 7/8 pm on ABC Monday, March 21. Prop-culture powerhouse BetUS has provided odds, with Ward and Chelsea Kane set as +400 favorites.
If you are considering investing in the outcome of the popular dance competition you should note that while the celebrities bring in the votes, it is the dance partners that can make or break the dance team -- just ask season 11 favorite Brandy. Popular professional dancer Derek Hough, winner of season 11 with Jennifer Grey, Season 10 with Nicole Scherzinger, and Season 7 with Brooke Burke, is not in the competition this season.
Len Goodman, Bruno Tonioli, and Carrie Ann Inaba reprise their roles as judges while super hot Brooke Burke and Tom Bergeron share hosting duties. Here is a look at the 'stars' and whom I am picking to hoist the Mirabal Trophy for my Dancing with the Stars predictions for betting.
Odds and Predictions on who will win 'Dancing with the Stars'

Chelsea Kane (+400) is more recognized for her voice of Bea on Disney Channel's "Fish Hooks" than for her web-series "The Homes," but after DWTS, it might be her legs. Kane got lucky with her partner, two-time DWTS champion Mark Ballas, who is back for his eighth season. These two have chemistry to spare which is why they are the odds on favorites to win.

Chris Jericho (+900) is paired with two-time champion Cheryl Burke. Jericho has a huge following as host of his game show, "Downfall," and he has won the WWE six times. Burke is back for her 11th season. I would have set this couple at +500 so I like this duo at these odds to make some noise.
Hines Ward (+400) apparently when you lose the big football game at the end of the season your next move is DWTS for stupid money. The two-time NFL champion is paired with Kym Johnson. Unfortunately for Hines, Johnson is fifth on the last-place couples' all-time list. Johnson has never won in nine seasons, and despite her talented co-star I don't see Ward winning this season.
Kendra Wilkinson (+500) has found another way to get her uber-annoying mug on television. As inexplicable it is to me, Kendra just wrapped her third season of her E! show. Kendra is paired with Louis van Amstel, who returns for his eighth season on DWTS. Van Amstel has never won and when he was paired with Trista Sutter was ranked as third worst couple on DWTS ever. I think KENSTEL gets voted off early in the season.
Kirstie Alley (+700) has lost the 60 pounds on her own weight loss program, Organic Liaison, and now she needs to lose another 30 or 40. However, Alley's self-deprecating humor is hard not to like. Alley is paired with Maksim Chmerkovskiy, who returns for his 10th season. Maks has never won this competition, but finished second with Mel B on season five. This team looks to go deep.
Mike Catherwood (+1800) Dr. Drew's Loveline Radio co-host "Psycho" Mike partners up with Lacey Schwimmer. Schwimmer, who returns for her fourth season, is eminently likeable and always fun in the interviews. She always gets duds for partners, though, and I would like her to get a better partner next season since she goes out sooner rather than later.
Petra Nemcova (+1200) is a supermodel from Czech Republic who has her own encounter with a tsunami-back in 2004 as she suffered a broken pelvis and internal injuries when she got caught in Thailand's tsunami. Nemcova is partnered with Dmitry Chaplin, who appears shorter than his dance partner. This could be a major problem.
Ralph Macchio (+450) Eighties nostalgia is strong right now, and Jennifer Grey won last season, so it wouldn't be a surprise if Macchio gets the Karate Kid vote. I will spend most of my time looking for the plastic surgery scars, but perhaps he just has good genes. It would have been great to see Macchio team up with Mr. Miyagi, but since he is unavailable, he'll get seven season veteran Karina Smirnoff as his partner. Wax-on, F**K off, Daniel-son. If you don't know what I am talking about run a search and you'll find the viral video.
Romeo (+1000), Master P's son, has sold more than 10 million records and won a Grammy. Romeo is paired with Chelise Hightower, who is in her third season on DWTS. It is obvious he can sing, but can he Cha-Cha with Chelise? We'll see, but until further notice I wouldn't risk my V-chips on this couple.
Sugar Ray Leonard (+550) all of a sudden it is 25 years ago and Sugar Ray is all over the place. When will he reprise his 7Up commercials? He just might if he wins. Leonard has what I can the Isaiah Thomas factor: a smile that hides the fact he's a total ass-hat. He'll be with super-sexy Anna Trebunskaya and despite the fact she'll tower over the Champ, how can you not love a boxer when it comes to footwork?
Wendy Williams (+1000) is large and in charge thanks to her syndicated daily talk-show, "The Wendy Williams Show," and is a breath of fresh air for those beholden to "The View". Williams will tango with Tony Dovolani, who returns for his 11th season. There is going to be a definite size problem when these two get together as Williams almost dwarfs Dovolani. I am curious to see what happens during the obligatory lift?
Top Three Finalists
Chelsea Kane +400
Sugar Ray Leonard +550
Chris Jericho +900
Pick to Win DWTS 12
Sugar Ray Leonard +550
Odds* who will win 'Dancing with the Stars'

Chelsea Kane (+400)
Chris Jericho (+900)
Hines Ward (+400)
Kendra Wilkinson (+500)
Kirstie Alley (+700)
Mike Catherwood (+1800)
Petra Nemcova (+1200)
Ralph Macchio (+450)
Romeo (+1000)
Sugar Ray Leonard (+550)
Wendy Williams (+1000)
*Odds courtesy of BetUS