MLB Picks: Yankees at Rays Odds and Predictions
by Aaron Smith - 7/19/2011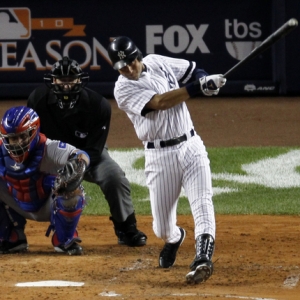 The American League East is an extremely competitive division this year. Everyone knows that the Red Sox and the Yankees are loaded, but the Rays aren't too shabby either. Joe Maddon has this young team playing solid baseball. Despite their valiant effort, the Rays run the risk of falling too far behind Boston and New York if they don't put together a run very soon. The Red Sox lead the division by a game and a half over the Yankees, and the Rays are eight games back. While Maddon is trying to downplay the importance of this series in the media, he and his team understand they cannot afford to continue to miss opportunities to gain ground.
How the Teams Enter
The Yankees dropped their first two games after the all-star break, but they have since won three straight contests, including an impressive 5-4 comeback victory last night against Tampa Bay. Overall, the Yankees are 22-10 in their last 32 games. While many wondered how the Yankees' starting rotation would hold up, it has actually been a real area of strength for the team. The biggest concern for the Yankees right now is probably their mounting injury issues. Alex Rodriguez is on the disabled list after having surgery on his knee. Rodriguez's primary backup is normally Ramiro Pena, but Pena was put on the disabled list Monday after undergoing an emergency appendectomy.
Tampa Bay dropped an extra innings game to Boston on Sunday. Then they blew a late 4-1 lead on their way to losing to the Yankees on Monday night. The Rays are just 3-7 in their last 10 games. Matt Joyce was scratched from the lineup Monday night with a sore right knee, and his status for Tuesday's game is uncertain. The Rays have struggled to get consistent production from the middle of the order this year. Evan Longoria has been the main man in this lineup the last few years, but Longoria is hitting just .234 this year. B.J. Upton and Sam Fuld have also struggled mightily at the plate.
Yankees vs. Rays Betting Storylines
These two teams have been in some tight battles over the course of the last couple of years. In their last 14 meetings, the teams have split at seven wins apiece. Six of the games during that 14-game span were decided by one run. Recent history tells us this game will likely be a close one.
Surprisingly, Tampa Bay is just 22-24 at home this year. Tampa Bay has been dominant in the past couple years, but they just can't seem to get on a winning streak at Tropicana Field in 2011. The Yankees are one of the best road teams in the majors with an impressive 26-18 record away from home.
Yankees vs. Rays Pitching Probables
Bartolo Colon (6-5, 3.47) is said to be battling an injured left hamstring, but he is still scheduled to pitch on Tuesday night. Colon was absolutely torched in his last outing in Toronto. Colon lasted just 2/3 of an inning, and he gave up six hits and eight runs. Colon's last start before the break was a bad one as well, so he'll be looking to get things going back in the right direction in this one.
Jeremy Hellickson (8-7, 3.21) will take the mound for the Rays. Hellickson is just 24 years old, but he has already shown how dominating he can be on the mound. Hellickson has a quality start in seven of his last eight starts. He carries an impressive 2.94 ERA at home into this contest. The Rays have been cautious with his workload of late, and this will be Hellickson's first start since July 3.
Yankees vs. Rays MLB Betting Odds
The Yankees opened as a slight favorite at most books. At Bodog, the Yankees moneyline is listed at -120. The early money seems to be split pretty even on the Yankees and Rays moneyline. The posted total is set at 8.5 runs.
MLB Picks: Yankees vs. Rays Predictions
The Yankees have been tough on the road all year, but I like Hellickson quite a bit. Colon doesn't look healthy right now. Hellickson is young, but he definitely knows how to pitch. The Rays understand how important this game is for them, and I expect to see the Rays win this one behind a strong pitching performance from Hellickson.
Jason Sharpe has the bookies shaking in their boots. His mastery of the MLB Odds has been evidenced this season as his Baseball Picks have helped his clients rake in more than $5,000 already this season with three straight winning months. His baseball handicapping will continue to rack up profits all season long and one-day package is only $30. Click Here to buy picks.