NBA Draft Predictions: Players with Rising Stock
by Trevor Whenham - 5/26/2011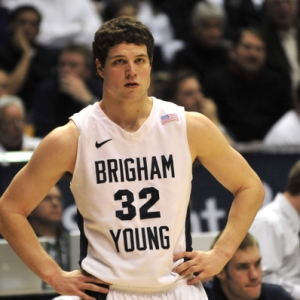 The NBA Draft has given us further proof that while it is a big deal, it doesn't even hold a candle to the NFL. The NFL Combine is basically a national holiday — a highly publicized, highly scrutinized spectacle. The NBA Combine, which happened last week, barely registered on the sporting radar. Despite the comparatively non-existent coverage of the NBA Combine there was a lot to take from the event. Here are my NBA Draft predictions for eight players that have improved their case — and their chances of landing somewhere where they can be an immediate contributor — with their Combine performance and the rest of the draft process:
Enes Kanter, C — Kanter is a bit of a mystery because he hasn't played a game in more than a year, he hasn't played against college talent, and no one has really seen him play in a game. Still, his size and athleticism have made him alluring, and his performance at the Combine only helped him. Since he hasn't played it would be easy for him to have let himself slide physically, but instead he was perhaps the fittest guy at the camp. He shone physically — especially for a guy his size. He had a great work ethic and a great attitude as well. He was already a likely Top 5 pick before the Combine performance, but now he's all but certain to go in the Top 4.
Jimmer Fredette, G, BYU — There were questions about Fredette after his last tournament performance. While he was only okay in the on-court performances, where he really scored some serious points was in the interviews. The fame he earned this year could easily have gone to his head, but teams seem convinced after talking to him that his head is in the right place. There is a decent chance he will wind up in Utah. Given the pressure that would be on him in that setting it's promising that he performed so well off the court.
Kawhi Leonard, F, San Diego State — Leonard didn't participate in most of the drills, but there were two aspects of his Combine that impressed. First, he measured very well — a huge wingspan and the biggest hands at the camp. Second, he took the opportunity before the drills one day to put on a shooting demonstration and he was very impressive. Combine that shooting with his defensive intensity and you have a guy who could very easily be off the board in the Top 10.
Tristan Thompson, F, Texas — Thompson raised some serious questions about his maturity and readiness with the way he acted after the season. He had just barely finished his press conference announcing how excited he was to be returning to Texas for another year when he hired an agent. He overcame a lot of those concerns with very strong interviews, and he measured good as well.
Klay Thompson, G, Washington State — Shooting guards need to be able to shoot, and Thompson shot better than anyone at the camp. He had a potential storm cloud hanging over him because of a marijuana possession charge he faces, but he was reportedly upfront and effective in dealing with the issue. He's a much more attractive prospect now than he was a week ago.
Marshon Brooks, G, Providence — Brooks is a very tough guy for teams to evaluate. He put up some huge numbers this year — 24.6 points per game — but he did it for a lousy team that still struggled no matter how good he played. He needed to turn some heads in the draft process, and at the Combine he certainly did. He measured well, he played tough, he was dominant more often than you might expect, and he locked up a spot well into the first round.
Josh Selby, G, Kansas — Selby's season was a bit of a disaster thanks to injuries and issues with his coaches. He has huge potential, though. He solidified his position in the draft by showing off his lightning speed, and by interviewing very well. If he's on the board when the Knicks pick at 17th he should be picked then, and there is a solid chance that he won't last that long.
Jeremy Tyler, C — Tyler took one of the worst gambles in recent times. He thought he was the next big thing, so he left high school after his junior year to play pro in Israel. His season there was a total disaster, and his year in Tokyo this year was better but still not great. He needed to establish himself as an NBA talent again, and it really seems like he has. He was physically impressive, he matched up well with other prospects, and he was very strong in the interviews. He made a horrific decision, but teams seem convinced that he has learned from it and he has grown as a result. He seems to have played his way into the first round. A guaranteed contract would be a massive victory for him given what he has been through.