2011 NBA Draft Prospects: Players That May Go Undrafted
by Trevor Whenham - 6/22/2011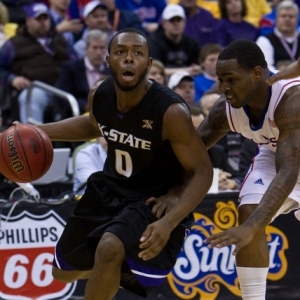 I don't want to be 'that guy' — the one who isn't a scout and doesn't attend workouts but pretends to know how to run a draft better than every GM in the NBA. In some ways, though, I just can't help myself. I always have a soft spot for the players who aren't likely to get drafted but who should, in my eyes, hear their name called. That's the problem with having a draft that is only two rounds deep — a lot of very good college players are left out in the cold. Here are five 2011 NBA Draft prospects that likely won't get drafted who I would really like to see in the Association:
Jon Diebler, SG, Ohio State — I hate everything about the Buckeyes, so it kills me to give this guy respect, but he absolutely deserves it. There is one stat that totally sums the guy up — he took 227 attempts from three-point range last year and shot 50.2 percent. That is ridiculous. The guy is a shooting assassin, and that is surely something several teams could use — especially when the guy is also a serious character guy. Diebler reminds me of my fellow Canadian Andy Rautins, only Diebler is an even better shooter. Rautins wet to the Knicks with the eighth pick of the second round last year, so Diebler should definitely be a draft pick. Maybe part of the problem is that the comparison between Rautins and Diebler is obvious and Rautins was only able to appear in five games, so the appeal of this kind of role player could be down.
Jacob Pullen, SG, Kansas State — I must have a weakness for shooting guards with sweet strokes. Pullen isn't quite the shooter that Diebler is, but he is far better than average. One of the biggest knocks against Pullen is that he was a total no-show in his last and perhaps biggest college game — a loss to Butler in the tournament. While that was indeed a concern, he was tired, so I am willing to look past it a little — at least since he was so good and so cold-blooded in many other games. I like that Pullen is a guy who isn't afraid to take his team on his shoulders. He's not the most athletic guy, but he has the ability to make things happen. He could be a good changeup guy in the backcourt for a team, and he could fill in at the point in a pinch if he had to. He seems too good not to be on a bench somewhere.
Terrence Jennings, PF, Louisville — Jennings is one of those guys that seems to have made a horrible decision — he declared early and hired an agent and now likely won't be picked. He's obviously not the sharpest knife in the drawer, and there are some real work ethic concerns, but I still think he is worth a gamble in the second round. It comes down to one thing — the guy is a physical freak. He has the body of an NBA player, he's explosive, and he is wildly athletic. He's unquestionably a project, but for a team with the luxury of a deep bench he's a guy who — if they could find a way to connect with him — could be a special player at a bargain price. There will unquestionably be guys with much less upside picked ahead of him.
Kalin Lucas, PG, Michigan State — I hate that guys like Lucas rarely seem to find a role in the next level. He's undersized and a step or two slow, but the guy has more basketball IQ in his left hand than most guys have in their whole body. The guy is a court visionary and a strong leader to boot. I don't necessarily think he is a starter in the NBA, but you can't tell me that a smart player like this who can distribute the ball effectively and can get to the line with ease wouldn't be an upgrade over what several teams have as a backup at the point.
Matt Howard, PF, Butler — I know Howard isn't particularly athletic and is undersized, but I really wish someone would give the guy a chance. How can you not like this guy after the run he has had in the tournament the last two years? He more than makes up for his lack of athleticism with impressive basketball IQ and a total unwillingness to quit. He finds a way to get things done, and that kind of effort and intensity is often lacking in the NBA. I don't think he'd be a star in the NBA, and he probably isn't a draft-caliber player, but some guys just deserve a break, and this senior is definitely one of them.