NFL Survivor Pool Picks and Advice: Week 10
by Matt Severance - 11/8/2011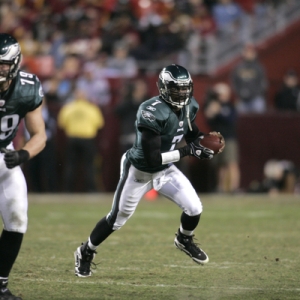 There were a handful of upsets in Week 9 that hopefully you avoided (and did if you took my top pick of the week) and kept you going in your survivor pool.
One game I warned you to stay away from was the winless Dolphins visiting a suddenly streaking Chiefs team. But if you looked closely at that matchup, Miami had come close to winning in back-to-back weeks, while Kansas City was due for a huge emotional drop-off after an exciting division win over San Diego on "Monday Night Football." While I'm not surprised that Miami went to Kansas City and won, I certainly was at the score: 31-3.
I would just steer clear of all AFC West teams right now with a three-way tie at 4-4 after the Chargers lost to the Packers and the Raiders fell to the Broncos – unbelievably 3-5 Denver is very much in the West race all of a sudden. Great, maybe that means we'll get some coverage now of that Tebow guy.
The other upsets that may have knocked a competitor or two out last week: That Raiders-Broncos game, the Giants going into New England and handing Tom Brady his first home regular-season loss in years, Baltimore winning at Pittsburgh and the Bears surprising the Eagles in Philly.
My recommendation was Houston over Cleveland, and the Texans had no trouble in a 30-12 victory. (Go ahead and mark down the AFC South title for Houston.) So for this season, I have used: Green Bay, Pittsburgh, New England, San Diego, New Orleans, NY Jets, Dallas, Baltimore and Houston.
I did have one goof I'd like to apologize for in last week's column in saying Week 9 was the final one with byes. I had only looked ahead to Week 10 and didn't see any teams off so I just assumed the byes were complete. I can't remember the NFL skipping a week during the bye stretch, but maybe it's happened before. Anyways, there is one more bye week next week but we get the full NFL schedule of games in Week 10, including our first Thursday night NFL Network telecast.
So on to Week 10's NFL survivor pool picks:
Worth Considering
Eagles vs. Cardinals: After falling to the Bears on MNF, the Eagles (3-5) probably have to go no worse than 7-1 to reach the playoffs considering that two teams they likely will be battling for a Wild-Card spot – Chicago and Atlanta – hold the head-to-head tiebreaker. The NFC East title seems unlikely with the Eagles three back of New York and already down the head-to-head tiebreaker with the Giants.
This game should be a cakewalk even with the short week as Arizona is not expected to have former Eagles QB Kevin Kolb available after missing last week's ugly win over the Rams (not that he's been very good when in there). Just make sure current Eagles starter Michael Vick is healthy after the beating the Bears gave him all night.
Cowboys vs. Bills: Yeah, I'm not on the Buffalo bandwagon either as its lone road win was in the opener back when Kansas City was wretched. The Jets pushed the Bills around in Buffalo last week. Dallas looks totally different at home, where it should be unbeaten.
Packers vs. Vikings: If this were in Minnesota on "Monday Night Football" I might be a little leery. But not at Lambeau. The Pack get past the halfway point to regular-season perfection.
Too Even To Bother
Chargers vs. Raiders: I'm glad I used San Diego already because the Bolts are totally schizophrenic as usual. And that trade by Oakland for Carson Palmer isn't looking too hot right now with Palmer throwing six picks in six quarters. I presume San Diego wins in this Thursday night game because it's at home, but I wouldn't be shocked if Oakland did.
Saints at Falcons: New Orleans would be in total control of the NFC South with a win, while the Falcons winning would essentially put the division up for grabs. It's always hard to bet against Matt Ryan at the Georgia Dome.
Steelers at Bengals: I still don't buy Cincinnati because I don't think Bengals have beaten anyone of substance (no offense, Bills fans). And hard to see Pittsburgh losing two in a row, especially with the respite of the bye week coming after this one. But it's still too risky.
Browns vs. Rams: Avert your eyes.
Jaguars at Colts: Avert your eyes, Part II. I do think Indy finally gets in the win column.
Dolphins vs. Redskins: Complete the avert your eyes trilogy here.
Chiefs vs. Broncos: You just never know which Tim Tebow shows up. Or which Kansas City defense. Thirty-one points to Matt Moore? Really?
Panthers vs. Titans: Carolina is a rare favorite of 3.5 points, but never trust a rookie QB in your survivor pool, even one as good as Cam Newton.
Bears vs. Lions: I'm starting to believe in that Chicago offense with Jay Cutler getting protected, Matt Forte a beast and Earl Bennett back. But not enough to go with the Bears in this one.
49ers vs. Giants: This is very possibly a divisional round playoff preview – the winner here could earn the No. 2 seed behind Green Bay.
Jets vs. Patriots: These teams appear to be going in opposite directions. Which means slumping New England probably wins over surging New York. But much too close to call.
Stay Far, Far Away
Texans at Bucs: I don't have to worry about taking another leap of faith on Houston after doing so last week. But if you didn't listen then you might be tempted here, as supposedly star WR Andre Johnson could finally return from injury for Houston.
The Bucs have looked shaky for a few weeks, but this is their only home game until early December so they almost have to win to stay in the playoff hunt.
Ravens at Seahawks: You know that Baltimore is beaten up after playing Pittsburgh last week and is due for a major letdown, not to mention having to travel across the country and play in one of the NFL's toughest environments. This screams upset.
And The Pick Is ….
The Eagles. In my mind there are more evenly matched games this week than I can remember (and several crappy ones) so far this season, which made Philly one of the easiest choices of the year.
The only downside is that probably all your other survivor pool competitors will think the same thing.
Indian Cowboy has been dominating the football bookies and his college and NFL picks have helped clients to seven of eight winning football weeks. His NFL handicapping has uncovered another gem this weekend. A one-week package is only $99 – Click Here for more details.