2011 Pitt Panthers Football Predictions and BCS Futures Odds
by Nicholas Tolomeo - 7/26/2011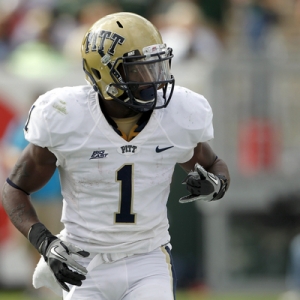 If former Tulsa Head Coach Todd Graham revives a mediocre Pitt football program, very few will remember the botched decision process the university went through in December.
If Graham struggles in his first season at the helm, then everyone will remember Dave Wannstedt being forced to resign on Dec. 7 but being allowed to coach a bowl game on Jan. 8. In between those two days, Pitt hired former Miami of Ohio Coach Mike Haywood on Dec. 16, he was arrested on felony domestic violence charges on Dec. 31, released on bond on Jan. 1, and then released by Pitt hours later. Pitt had to scramble to find a new head coach, and then on Jan. 10 it settled on Graham, bringing to end an embarrassing saga.
So not only does Graham arrive on Pitt's campus with pressure after following Wannstedt, a home town favorite, but he does so with that as a backdrop, which only intensifies the pressure.
There is plenty of excitement. As much as Pittsburgh took to Wannstedt, fans were tired of his ultra-conservative, pro-style offense that hardly resembled anything "pro". Graham is the anti-Wannstedt when it comes to throwing caution to the wind. Wannstedt left just enough athletes behind for Graham that it will not hammering square pegs into circle holes, but there will be some obvious transitioning.

Coach
At Tulsa, and Rice before that, Graham's high-octane spread offense often resembled a video game. Last season he guided a Tulsa offense that gained 508 yards per game (sixth in the country), passed for 289 yards per game (13th), rushed for 219 yards per game (15th)), and scored 41 points per game (sixth). Of course, it came at a cost as the Tulsa defense ranked 100th or worse in total yards per game and passing yards per game. They also allowed 30 points per game. But Graham is here because of his offensive scheme. It helped Tulsa to advance to three of the last four Conference USA championship games. The Big East is obviously a bigger stage than Conference USA, but it's not all that much more difficult. Yet Pitt has never won the conference outright and only once (2004) did it represent the conference in a BCS Bowl.
Offense
Players like running back Dion Lewis and wide receiver Jon Baldwin would have thrived in Graham's offense. Too bad the duo left a year early to enter the NFL Draft. Lewis led the Panthers with 1,061 rushing yards and 13 touchdowns. Baldwin was the leading receiver with 53 receptions for 822 yards and five touchdowns. But Graham does have weapons to work with in natural fill ins. Running back Ray Graham rushed for nearly as many yards as Lewis, but on 70 less carries. Graham was a home run threat that averaged 6.2 yards a carry and finished the season with 922 rushing yards. Wide receiver Mike Shanahan was a big-time target, catching 43 balls for 589 yards. The big question comes at quarterback where Sunseri is a major liability. He threw 16 touchdowns to nine interceptions last season -- his arm didn't win the Panthers any games, but it sure cost them a few. He has experience as this will be his third year starting, but he was a pro-style quarterback (although not very good at it). The new offensive playbook is way beyond his capability, and Graham will either have to tailor it down for him or find a more athletic replacement quickly.
Defense
Graham's defenses are usually statistical disasters, but that is a product of his offensive system. Now at Pitt he has a feast of defensive talent to work with that was left behind by Wannstedt. He may not be able to recruit defensively like Wannstedt did in the past, but at least for one season he will have a defense led by players like defensive end Brandon Lindsey, free safety Jarred Holley and linebackers Max Gruder and Greg Williams. The defense will switch to a 3-4 system that Pittsburgh fans will be familiar with because of the NFL Steelers. The Pitt defense ranked in the Top 20 in all meaningful statistical categories last season. Expect a drop off from those numbers, but not by much.
2011 Pitt Panthers Football Schedule
The Todd Graham era at Pitt will begin with a pair of winnable home nonconference games against Buffalo and Division I-AA Maine. The schedule intensifies after that with a road trip to visit Iowa and a home game against Notre Dame before the Panthers open Big East Conference play. Their conference schedule starts with a Thursday night primetime tilt in Heinz Field against South Florida. They then visit Rutgers before taking a two-week hiatus from the Big East with a home game against Utah followed by a bye week. Pitt hosts Connecticut on a Wednesday night ESPN game at Heinz Field on Oct. 26 and then hosts Cincinnati 10 days later. In November a bye week is sandwiched between road trips to Louisville and West Virginia. Pitt closes its schedule at home on Dec. 3 against Syracuse.
2011 Pitt Panthers Big East and BCS Futures Odds
Pitt's odds to win the Big East Conference on WagerWeb are +350, third best in the league behind conference favorite West Virginia (+225) and South Florida (+250). Pitt's Big East Conference odds are slightly better than Cincinnati's (+500). Pitt's National Championship odds are 150/1 on Bodog, the same odds for teams like BYU, South Florida, Texas Tech and Utah. In future college football point spreads on 5Dimes, Pitt is a 4.5-point favorite versus Notre Dame, a 5.5-point favorite versus Utah, a 10-point favorite versus Connecticut and a four-point underdog at West Virginia.
2011 Pitt Panthers Football Predictions
The Big East title runs through Morgantown, West Virginia this season, and, unfortunately for the Panthers, they have to run through Morgantown as well. While the Panthers are not much of a threat to win the conference, they could surprise some teams in nonconference action against the likes of Iowa, Notre Dame and Utah. Early in the season the Panthers could have solid value if getting points or only giving a few, but finding consistency will be an issue, so they are certainly no National Championship threat and not a threat to win the Big East.
Doc's Sports is set to embark on our 40th year of handicapping college football. Doc is coming off a profitable season with his college football picks, including winning his Big Ten and College Football Games of the Year. Doc spends the hours during the week studying the college football odds and releases 6-8 college football plays per week including top plays (6-8 unit selections). Doc is ready to start the first week of September and our Magnificent 7 Packages gives you every college football selection that we make through the BCS Championship Game in January of 2012. Jump on board now with one of the best college football handicappers in the business.