Super Bowl Betting: Money Management
by Trevor Whenham - 1/26/2012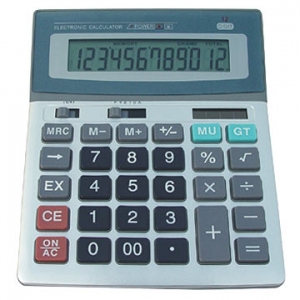 The Super Bowl is the biggest betting event of the year. More than $100 million is bet on the game in Las Vegas alone, and that's just a tiny fraction of the amount that will change hands on Feb. 5.
For many sports bettors it is the most exciting day of the year — the day that is circled on the calendar months in advance. For many of those bettors, unfortunately, it's also a day when they will lose a whole lot of money. If you want to have a fun and profitable Super Bowl Sunday then Super Bowl betting money management is going to be crucial for you.
Here are four very important money management principles to keep in mind when making your Super Bowl picks:
Start with your goal in mind
If you head out on a trip you would probably look at a map before you leave so you know which direction you are heading in. You might not have every turn precisely planned out, but you'll know the general direction. When you are betting on the Super Bowl you want to do the same thing so you don't get lost.
If you know what your general goals are you know what bets to look at, what areas to avoid, and how you should be looking to invest your money to give yourself the best chance of reaching your goal. Do you want to have a reasonably good chance of making a profit — even if it is a small one? Are you shooting for the big score — a massive payoff you'll remember for a long time? Do you just want to have a rooting interest in the game and a few things to keep a potentially profitable eye on?
Once you determine what your destination is you can figure out the best route to it.
How big is your bankroll?
This is always an absolutely crucial question in sports betting. It's especially important in a situation like this where the intensity and excitement of the event can make it easy to get carried away.
When you are looking at your bankroll for Super Bowl betting you have to consider it from a couple of ways.
First of all, how big is your entire bankroll for all betting? If you don't know that then you can't accurately determine whether your bet size and the number of bets you plan to make on the game really makes sense for you.
The Super Bowl is the biggest game of the year, but it ultimately is still just one game, and there is no reason to risk going broke over the outcome of just one game — not if you have long-term goals in sports betting, anyway.
\the second thing to consider is how much of your bankroll you are willing to bet on this game. Are you going to bet it like any other game, are you going to bet the same amount you bet on a typical football weekend, or are you going to bet more than that? The answer to that question is personal and depends on many factors — what you are willing to lose, how confident you are in your Super Bowl handicapping, what your goals are for the game, how well your season has gone to this point, and so on.
What is your primary target going to be?
Bettors get pulled in way too many directions for this game. There is the normal range of bets available — the sides, totals and money lines plus halftime bets and the typical props. But unique to this game are the literally thousands of prop bet options that are only offered here. If you decide to bet on too many different areas then you are going to be spread too thin. That makes it too easy to make bad bets, and makes it too hard to make an overall profit unless things turn out precisely you hope.
Instead of trying to bet on everything you need to focus on one area. It could be one type of bet, one team, or one part of the game. Maybe you'll focus on the side or the total and skip the props entirely — or at least mostly. Maybe you'll focus on the lower-risk props in order to try to tie up a smaller profit reasonably safely. Maybe you'll shoot for the moon by betting the high risk, high reward prop bets.
The only thing that matters is that what you choose matches your goals, your interests and your skills.
Don't overextend
The Super Bowl is the hardest football game of the year to handicap successfully. The massive betting volume can have crazy effects on the lines and how they move. The pressure on the players and the teams makes it almost impossible to accurately predict motivation.
There is so much information and insight out there — much of it terrible — that it's hard to know what to think and what to believe.
There may not be a more exciting game to bet on all year, but there will certainly be some that make more sense purely from a betting perspective. This is just one day in your sports betting career. Don't act recklessly with your cash or it could be your last.
Doc's Sports is your one-stop destination for all things Super Bowl betting. Doc's NFL handicappers are the best in the business and they will offer their expert Super Bowl picks for only $25. Their NFL picks for the big game will include props and a pick on the side or total. Also check Doc's Sports for other Super Bowl betting features like printable Super Bowl squares, handicapping articles like betting on the Super Bowl coin toss and Super Bowl props betting tips.