Super Bowl Predictions and Odds for Alternate Lines
by Darin Zank - 2/2/2011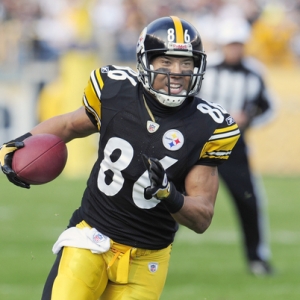 Alternate NFL football lines, also known as alternative lines, can be a lot of fun to bet on, and they give bettors multiple options on games with what they might consider weak lines. And the upcoming Super Bowl takes things to a different level, with almost every sportsbook around offering lines with odds other than the basic pointspread.
Alternate lines allow the bettor to go after a better price, at the cost of giving a few points. And why wouldn't someone who, say, likes the Steelers in the Super Bowl, consider that option? Most folks who are backing Pittsburgh figure they're going to win the game outright anyway, and they've got to win by something. So the Steelers at -3 at +173 on an alternative line at Sports Interaction might be a more attractive proposition than Pittsburgh at +2.5 at -105.
Or if bettors think the game is going to be a shootout, like when these two teams met last December, they can take the 'over' on a higher number, and get some decent odds. Conversely, bettors who figure the game will play out as a severe defensive struggle can back the 'under' on a lower number, and at a tempting price.
Sports Interaction was one of the first online sportsbooks to list their alternative Super Bowl point spreads, and they've given their players plenty to choose from. Their base line on the game as of Tuesday afternoon is Green Bay -2.5 (GB -115, Pittsburgh -105), with the 'over/under' at 45. But on Sports Interaction's alternative lines the Packers can be had at anywhere from -6.5 at +143 to +3 at -286, at half-point intervals. And Pittsburgh can be backed at anywhere from -3.0 at +173 to +6.5 at -227.
And alternative totals at Sports Interaction.com are listed at anywhere from 41 ('over' -200/'under' +134) to 49 ('over' +139/'under' -213).
Bodog, which has the game lined at Green Bay -3, with a total of 45, has come out with alternative spreads on the Steelers of +7.5 at -250; +10.5 (-375); +14.5 (-700); -3.5 (+185); -7.5 (+325); and -10.5 (+500). And the Packers can be gotten at -7.5 (+195); -10.5 (+285); -14.5 (+475); +3.5 (-225); +7.5 (-450); and +10.5 (-800). And Bodog's alternative totals on the game range from 37.5 ('over' -260/'under' +200) to 50.5 ('over '+180/'under '-220).
Sportsbook.com, which has the game listed at Green Bay -3, with the total at 44.5, is offering adjusted lines of Green Bay -7.5 (+190/Pittsburgh -240); GB -10.5 (+300/Pitt -380); GB -14.5 (+500/Pitt -700); GB -17.5 (+650/Pitt -1,000); Steelers -3.5 (+200/Packers -250); Steelers -7.5 (+350/Packers -450); Steelers -10.5 (+525/Packers -750); and Steelers -14.5 (+800/Packers -1,200).
Sportsbook is also offering alternative totals of 34.5 ('over' -340/'under' +260); 37.5 ('over' -240/'under' +190); 53.5 ('over' +260/'under' -340); and 63.5 ('over' +600/'under' -900).
Last year Indianapolis was favored over New Orleans by right around five points at most online sportsbooks. But the Saints won by 14 points, 31-17. So those who took New Orleans minus some points on some of the alternative lines made out like bandits. And with the total on that game posted at right around 56, those who backed the 'under' at a lower number on an alternative line getting a nice price did the same.
Prediction on Super Bowl XLV alternative lines: Sunday's Big Game sizes up to be a good one, but we're leaning toward the team that has shown it can run the ball better, and has the better defense. And in the spirit of taking advantage of a better price while giving a few points, we'll look to take Pittsburgh on an alternative line at -3, hopefully getting somewhere around +190. Also, while we don't have a strong opinion on the total, we'll wager that the game will be a low-scoring affair, and try to back the 'under' on an alternative total of 37 or 37.5 while getting +190 or so.
Doc's Sports' Super Bowl content is the best on the Internet and we will dissect the game from every possible angle, from Betting the Super Bowl Coin Toss to Super Bowl Squares Probability. We also offer expert Super Bowl picks from seven different handicappers (for only $25 for each NFL handicapper) and our Super Bowl odds page will be updated any time there is line movement for the big game. Check our home page daily all week for daily exclusive content!