2011 Tampa Bay Rays Predictions and MLB Futures Odds
by Robert Ferringo - 3/22/2011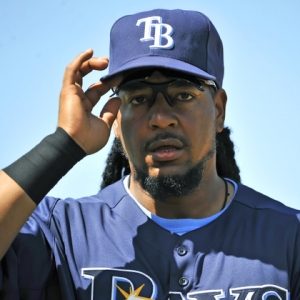 Well, it was fun while it lasted.
Tampa Bay has turned in one of the most impressive and improbable franchise turnarounds in American sports history over the last five years. With a team payroll only slightly higher than that of two or three New York Yankees starters the Rays managed to win the American League East two times in three years, making a World Series trip in the process and injecting a little life into Florida baseball.
However, after a winter gutting the core of their team I think that the mini-party is over for the Rays and it is time to be relegated back to the East's second tier while the Big Spenders, Boston and New York, again wrestle for the throne.
Tampa will again compete. They are scrappy, relentless, and fearless against the Yankees and Red Sox. However, I don't think that the Rays have enough talent – or focus – to go out and win those series against the other mid-level or lower tier teams in the American League. And while the results may not be fall-off-the-cliff bad they should still represent a significant regression.
Here is Doc's Sports 2011 Tampa Bay Rays Predictions and MLB Futures Odds:
2010 Record: 96-66
2011 Wins Over/Under: 86.0
Odds To Win 2010 AL East: 10/1
Odds To Win 2010 AL Pennant: 15/1
2011 Tampa Bay Rays Odds To Win World Series: 30/1
Pitching: In just three offseasons the Rays have turned over 80 percent of the starting rotation that they used to climb into the 2008 World Series. James Shields is the only starter left, but he has seen his ERA balloon 1.5 runs over the past two years and he's slunk down to the No. 3 slot in the rotation. But that's not necessarily a bad thing. This team has three other live young arms, all 25 or younger, that will anchor the staff and it includes electrifying ace David Price and 2010 Minor League Player of the Year Jeremy Hellickson. With exceptional defense and a pitcher's park behind them the Rays should again be able to rely on solid starting pitching. That said, Price is a Verducci Effect candidate. Last year Davis made the list and in between a solid April and strong September he posted an ERA of 5.34 through 16 mid-season starts. Davis could be on the list again, and if he and/or Price fall off the map this team is sunk. Also, Hellickson is unproven. Finally, the Rays lost their top six relief pitchers off a staff that was No. 4 in relievers' ERA. That is a problem. Last year they logged the seventh-fewest relief innings in the league but that should change this year with a different staff.
Hitting: Now that Carl Crawford and Carlos Pena have gone elsewhere the Rays offense was looking like it would be Evan Longoria and a bunch of Random Dudes. But then the Rays went out and grabbed Manny Ramirez and Johnny Damon hoping that they can rekindle their magic in the A.L. East. That is a big gamble, but Tampa had to do something. Prior to free agency they were ready to go to battle with seven out of nine starters hitting below .260 and four outfielders batting less than .245. Tampa can win without gaudy offensive numbers because they rely on efficiency. They play that N.L. West-style game that relies on great pitching, strong defense, clutch hitting, and coming through in late game situations. That will remain. But they can only be a threat in this division if Damon and Ramirez can be difference-makers. Always enigmatic B.J. Upton is another x-factor, but in reality I just don't think he is that good. Tampa Bay used 132 different lineups and 147 pinch hitters last year and still made the playoffs. They need more stability in 2011 and I'm just not sure they have the top-end talent to make that a reality.
Key Stat: Last year 38.1 percent of all base runners scored for Tampa Bay. That made them the second-most efficient offense in the Majors in 2011 and that is how they managed to score the third-most runs in the league despite finishing with the fourth-worst batting average.
2011 Tampa Bay Rays Predictions: My first thought about the Damon and Ramirez signings was that it reeked of desperation. And that was kind of an indication of where I feel this team is headed this year. But as we get closer to the start of the season it is apparent that Damon and Ramirez aren't being counted on as a sideshow; they are going to be focal points of the attack. I don't think they are still those guys anymore. I am looking for an uncommon inconsistency out of the Tampa pitching staff, especially the back end of the rotation and the bullpen. That will put more pressure on an unsteady lineup and I just don't think that's a great mix. This team plays up or down to its competition and I think that the best they can hope for is that they are able to play spoiler and keep either the Sox or Yankees out of the playoffs.
2011 MLB Season Win Total Predictions: 'Under' 84.5. I have nothing but respect for the way that this team plays and Joe Maddon is one of the best in the business. But with the teams below them making progress and with the teams above them ready to kick Tampa while it is down I see the Rays coming extremely close to this number but finishing right around .500. I think they end up around 82-80.
Robert Ferringo is a professional sports handicapper for Doc's Sports. He is considered one of the top MLB cappers in the country and has turned a profit in four of the last five years on the diamond with his baseball picks. He closed 2010 with $6,000 in earnings over the last four months and is looking forward to a great upcoming season against the MLB odds. Click here for more information on his MLB picks.