NBA Handicapping: Can Sixers Keep Exceeding Bookie Expectations?
by Trevor Whenham - 1/18/2012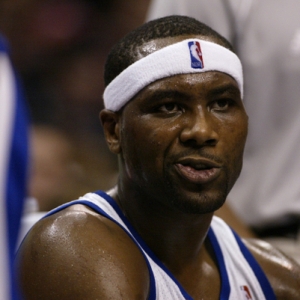 If I were to ask you to guess which team would be second in the standings of the Eastern Conference of the NBA in the middle of January, how many guesses would have you have needed before you picked the 76ers? If it is anything less than six or seven then you are either hopelessly optimistic or you have been watching a lot of Sixers basketball lately.
That's just what we have, though — Philadelphia sits second in the east at 10-3, and third in the entire NBA behind only the Thunder and the Bulls. Not only are they winning, but they are paying off bettors, too — at 10-2-1 ATS they have been the most profitable team in the NBA to date.
So, is this surprising start to the season a sign of a team that is finally making some meaningful progress after years of disappointment, or is it an illusion? As is so often the case in situations like this the answer is a blend of both situations. Let's look at seven factors that have led this team to where they are, and will determine where they go from here:
Play at home
Teams that want to be good in the NBA have to be very strong at home. The Sixers have definitely succeeded by that measure to date.
They are a perfect 6-0 so far at home, in fact. Only the Lakers and the Spurs have won more often at home this year.
There are some issues as we'll see in a second, but what they have done is unquestionably a positive in the way we view this team.
Schedule
While they have been winning in general — and especially at home — you can't help but discount that somewhat when you look at the teams they have been playing. In fact, they have faced a surprisingly soft schedule so far.
They are 9-1 both straight up and against the spread in their last 10 games. Of those 10 games, though, only a couple have been against potentially playoff-bound teams — New York and potentially Indiana. They lost the game to the Knicks, too. Beyond that they have feasted on a surprisingly weak schedule.
They get credit for winning games that they should be winning, but things will unquestionably get tougher for them down the road. That will almost certainly have an impact on their betting performance going forward.
Lou Williams
Williams is a guard who doesn't get the attention he deserves.
After being named National High School Player of the Year in 2005 he declared for the draft. His workouts were terrible, though, and he fell into the second round. The Sixers picked him, and they have remained loyal to him.
Every year he gets a little better, and this year he is leading the team in scoring with more than 16 points per game, and he has been the driving force for a lot of what the team accomplishes.
The under-the-radar star is consistent and impressive, and a real asset for this squad.
Balance
It's hard to shut down a team when the scoring load is spread among a lot of players. Though they don't have a superstar-caliber scorer they do have seven guys who are averaging 10 points per game or more, and Jodie Meeks isn't far behind at 8.8.
A diversified stock portfolio is the safest in a down economy, and this is the basketball equivalent. It makes the team less vulnerable to dry spells or slumps, and one injury would hurt less.
Evan Turner
The No. 2 pick in the draft last year didn't really hit the ground running last year. He's wildly talented, but he needs to fill out and become more comfortable overall. He'll be a very good player, but it will take a while.
Thankfully, he's showing some real progress.
His stats for the season are up in pretty much every way from last year, and he is getting better as this season progresses. Turner can own this team in a few years, and he's showing more and more signs that that is possible. He's a big asset.
Elton Brand
Brand has been a massive disappointment in Philadelphia. It's hard to believe that he was looked at as a major difference-maker when he signed joined Philadelphia in 2008.
He's only 32 years old, but he's physically failing, and he seems to be totally mentally checked out. He still has two years left on a massive contract, and that will be an anchor on this team until he's gone.
Conference and division
Philadelphia has benefited from some disappointing performances around them — especially in their own Atlantic Division. They look even better than they otherwise would because they already have a four-game lead in the division.
The problem, though, is that the Knicks and Celtics have both underachieved significantly, and both are going to improve as the season progresses.
Philadelphia has only faced those two once in total, and they lost the game. The reality of playing in a division that is tougher than it has been and in a conference that is deep and tough is going to come back and haunt this squad down the stretch.