MLB Handicapping Hot/Cold Pitchers and Hitters Betting Report
by Ricky Dimon - 5/14/2013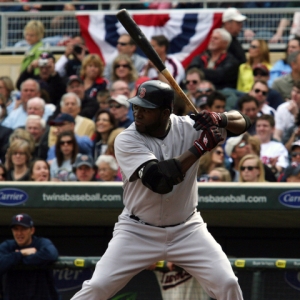 The Brewers are a disappointing 16-20 because they have given up 178 runs, more than any other team in the National League. As for their hitting, however, Ryan Braun is having a solid season, and he is getting help not only from Carlos Gomez but also from someone named Jean Segura. Segura is not merely the hottest player on his team; he is the hottest player in baseball.

Similarly, Mets' young gun Matt Harvey does not yet know what it is like to struggle in the big leagues. Justin Grimm of Texas must have had the same infallible feeling throughout April, but for him — and a few others — there has been a shift in momentum (all odds provided by Sportsbook.ag).

Pitchers – Hot

Jorge De La Rosa (Rockies) – In his last two outings (a total of 13 innings), De La Rosa has allowed a mere five hits and not a single run. The veteran southpaw stifled the Yankees in a shutout win early last week before earning another easy 'W' at St. Louis on Sunday. De La Rosa matched his season-best total with seven strikeouts against the Cardinals. The Rockies are +1200 to win what is currently a competitive NL West.

Travis Wood (Cubs) – In every single one of his eight 2013 starts, Wood has given the Cubs a quality start. The lefty was even better than "quality" in his last two outings. He scattered five hits and one run in 6.2 innings against St. Louis before blanking Colorado while surrendering a mere two hits in seven innings on Monday.

Matt Harvey (Mets) – Like Wood, Harvey has been good from the start and is only getting better and better. The Mets sensation gave up two runs (a lot by his standards) to Pittsburgh in seven innings on Sunday, but that performance was preceded by a complete-game one-hitter in a 1-0 win over Chicago during which Harvey mowed down 12 Cubbies.

Pitchers – Cold

Justin Grimm (Rangers) – The little-known 24-year-old went 2-0 with a 1.59 ERA in April and garnered AL Rookie of the Month for his efforts. Things have become "grimmer," however, for the Rangers' newcomer. Grimm has allowed five runs in five innings during each of his last two outings and he has lost three consecutive starts.

Homer Bailey (Reds) – You can't make up a worse name for a pitcher, but Bailey has yielded only one homer in his last five starts. Still, he did not last more than 5.1 innings in any of his last two appearances while giving up four runs in both. The right-hander also walked four Atlanta hitters last week. The Reds (Bailey) are -170 road favorites at Miami (Ricky Nolasco) on Tuesday.

Joe Blanton (Angels) – The Angels are 0-8 this season when Blanton toes the rubber. The right-hander is 0-7 himself. A lot of that has to do with his team's well-documented failures at the plate, but it was all on Blanton on Monday. He gave up 12 hits and seven runs in just 4.2 innings of work in an 11-4 blowout loss to Kansas City.

Hitters – Hot

Brian McCann (Braves) – Coming off both shoulder and wrist injuries that sidelined him this season until May 6, McCann has wasted no time getting back into the swing of the things. Atlanta's star catcher already has three home runs and 10 RBI to go along with his .333 batting average…all in the span of a mere six games.

Vernon Wells (Yankees) – The Bronx Bombers have won six of their last seven games. Not coincidentally, Wells has been on fire over the same stretch. The 34-year-old has gone yard three times while driving in nine runs in his team's last seven contests. New York is a +130 favorite to win the AL East, +600 to reach the World Series, and +1200 to win it all.

Jean Segura (Brewers) – Nobody in all of baseball is as hot as 23-year-old Milwaukee shortstop Jean Segura. He has four consecutive multi-hit games and six such performances in his last eight outings. Segura has three dingers in his last eight and an incredible five stolen bases in his last three. He has four three-hit games already this season plus an additional four-hit game against Cincinnati on Saturday.

Hitters – Cold

David Ortiz (Red Sox) – First came a 27-game hitting streak. Then came more accusations of steroid use. Now, all of a sudden, Ortiz can barely hit at all. The veteran slugger has only two hits in his last five games and he does not have a single home run or RBI in his last six. Ortiz is still batting .333, but he was at .500 as recently as May 1. He is +6000 to lead the bigs in yahtzees this season; Jose Bautista is a +400 favorite.

Deter Fowler (Rockies) – Fowler has eight home runs, 16 RBI, and four stolen bases this season. Not one of his homers has come in his last 10 games, only one of his RBI has come in his last 10, and he does not have a single stolen base in his last nine. Fowler is hitting .129 in May without one extra-base hit.

Austin Jackson (Tigers) – Jackson was three for his last 23 at the plate in his past five games dating back to last Sunday. In that span he had only one double, no longballs, and no RBI. He also did not steal a base in any of his last 16 contests after swiping five in his first 18. Detroit's center fielder was placed on the 15-day DL over the weekend due to a pulled hamstring.
Read more articles by Ricky Dimon