College Bowl Betting: Best and Worst Games for Handicapping
by Trevor Whenham - 12/11/2014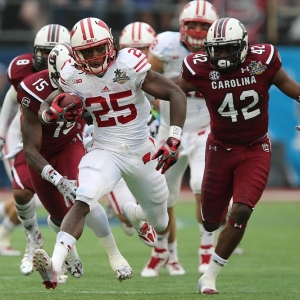 There are a lot of problems I have with our current playoff system in college football. One of the biggest is that it takes the luster away from some of the regular bowl games. The BCS started the task of marginalizing lesser bowls, but the playoff has completely taken the attention away from where some of the best games to watch - and to bet on - are played every year. It's a shame. There will be no shortage of coverage of the playoff matchups. What I want to look at today is the best and worst of the rest - the most- and least-compelling bowls from a betting perspective. To keep things a bit more focused, we are sticking to more major bowls - those played after Christmas, at least:
Click Here for a full bowl game schedule .
Worst
Holiday Bowl, USC (-6) vs. Nebraska, Dec. 27: USC has the bad habit of losing when they play good teams. That's a problem in a bowl. Nebraska has the dreaded situation of an interim coaching staff preparing for the game while the new coaching staff gets ready to replace them upstairs. It's very hard to trust both teams here - and it would have been even if Nebraska was fully at their best.
Outback Bowl, Auburn (-6.5) vs. Wisconsin, Jan. 1: Auburn lost three of their last four and barely got to the final whistle of the last game before firing their defensive coordinator. They are looking to next year. They are in great shape compared to Wisconsin, though. The Badgers lost their last game 59-0, their star player is leaving early for the NFL, and their coach would rather take a massive step down and head to Oregon State after just two years than stay in Madison. Ouch. Neither team will have their head in this one.
Cotton Bowl, Baylor (-3) vs. Michigan State, Jan. 1: If it seems like I am picking on the Big Ten, it's because I probably am. They are playing in 10 bowls and are underdogs in all 10. How is that even possible? I just can't get excited about this matchup at all. Michigan State played two real offenses all year -- Oregon and Ohio State - and were no match for either of them. Defensive coordinator Pat Narduzzi is in play for several coaching jobs and could be on his way out by game time. Baylor has an elite offense and could probably shred the Spartans. However, will they care enough to do so? They feel like they got robbed both by the playoff committee that kept them out and by the Big 12, which named them co-champions with a team they beat. If they can't put that past them then their pouting could drag them down.
Armed Forces Bowl, Pitt (-3) vs. Houston, Jan. 2: Tony Levine has already been fired as head coach at Houston. Paul Chryst is a candidate at Wisconsin, and that will be a distraction until that position is filled. It's hard enough at the best of times to get excited for a bowl between teams that averaged 6.5 wins, but this one is a dud even by those low standards.
Best
Texas Bowl, Arkansas (-6) vs. Texas, Dec. 29: This may be the most intriguing bowl game between 6-6 teams ever played. Arkansas was a monster in their last five - winning three against decent teams and losing close in the other two. They were among the most improved teams in the country in the second half. Charlie Strong started out on shaky ground at Texas, but by the end of the year his message was getting through and the team was clearly on track. This is a preview of two teams that should be dramatically better than this next year.
Fiesta Bowl, Arizona (-3) vs. Boise State, Dec. 31: Has Boise State ever played a bad bowl game? The answer is decidedly "no" - these guys live for this opportunity. Arizona caps off a surprising year - divisional champs - by essentially playing at home. They will have huge support, and will be looking to make a final statement on a big year - and one that could just be a sign of things to come. Both teams can be exciting, and both are just flawed enough to create the potential for big things to happen. This one will be fun.
Peach Bowl, TCU (-3) vs. Ole Miss, Dec. 31: It seems odd, I know, that I discounted Baylor because of concerns about their mindset but am excited about TCU despite them suffering perhaps an even greater injustice at the hands of the playoff committee. I have just liked how they have handled it better, though, and think that they are the better team right now anyway - head-to-head loss notwithstanding. They are a very good team, and they will be in for an epic showdown against an SEC squad that needs a big game. Ole Miss was the biggest story in the sport early in the year, but they have hit hard times. If they can use their time off to rediscover themselves and get healthy, though, then they could make this one very interesting.
Alamo Bowl, Kansas State (-1.5) vs. UCLA, Jan. 2: Perhaps this game is elevated in part because my expectations for a Jan. 2 game are typically so low that this one shines by comparison. Kansas State was the third best team in the Big 12, and I like that conference a lot this year. UCLA shook off early struggles and was more than solid down the stretch - at least until that incomprehensible dud of a game against Stanford to close the season. Neither team is close to great, but they do enough well to make this compelling. What really stands out, though, is the QB matchup. Brett Hundley is magic when he wants to be, and he will be giving a final game-action audition for NFL scouts. Jake Waters is a senior who deserves to play on Sundays as well, and he is very fun to watch. The guy who has the better day will end his college career with a win.
Got free bowl game picks? Doc's does. And for new clients we would like to offer you $60 in free member's college football bowl game picks from Doc's Sports Advisory Board of college football handicapping experts. Click here to sign up today. We never require a credit card for this offer, and you will never have to deal with a salesman.
Read more articles by Trevor Whenham