Handicapping the Miami Heat Post-LeBron
by Trevor Whenham - 7/11/2014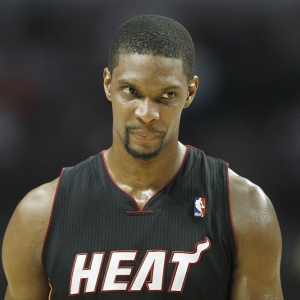 Few times in sports history have we seen a team self destruct so dramatically and unexpectedly as the Miami Heat have. A month ago few would ever have imagined that they would have been anything other than the Big 3 plus a shuffled group of support players when this next season started. Even when the players all opted out, it just seemed like the next step in a plan for world domination.
But then things went haywire. James left. Bosh is leaving. Wade could, too. A team that was the class of the East for the last four years now looks like they could fit better in the D-League. Bizarre. For bettors this is going to be a very tough team to handicap effectively, and there are a whole lot of issues to consider.
Here are five factors that are going to significantly impact the way we bet on this team in the comings months and years:
At least the salary cap isn't a worry: For the last four years the salary cap has been a major issue in Miami. When three players all get massive contracts there isn't much money left for everyone else. It has led to some real depth issues. Those issues appeared that they were only going to be worse this year if the Big 3 had returned because they were hard capped at $81 million. With James gone, and Bosh all but certain to follow him as I write this, cap woes are suddenly the least of their concerns. They have ridiculous amounts of money to spend. Of course, this is the kind of luxury that no one wants to have - especially not Pat Riley in the situation he is in. If you are a Heat fan who wants to find a silver lining in this suddenly very dark cloud, though, at least you have the ability to make pretty much any deal that you want to without concern.
Bosh seems gone: Chris Bosh has not yet signed with Houston as I write this, but discussions are going fast and furious, and I would be shocked if it didn't happen. Bosh had a lousy playoff run this year, but overall I don't think he got enough credit in Miami. He was always the third of the Big Three in the public eye. A change of setting will serve him well. From the Heat's perspective, though, he is an enormous loss - not nearly as big as James, obviously, but bigger than many will assume.
What will Wade do?: This remains as the big question now, though his options seem limited given his bad knees. He certainly won't get paid like the other two-thirds of the former trio will. He will have options if he doesn't want to stay in Miami - and aside from loyalty I don't know why he would want to at this point. Teams that failed in their pursuit of James, Love or Melo might look to use some of their cap space on him. If I was Wade I would be gone in a heartbeat (and as I write this reports are already coming out that the Bulls are kicking Wade's tires to see if something can work out). If he does leave, though, then the impact on the team - in terms of leadership, but especially psychologically - would be absolutely massive. To have James leave is obviously bad enough, but if none of the big stars stuck around - especially a guy who has defined the Heat for all of his career - it would be very tough for this team to recover from. Not to mention that their best player would suddenly be Josh McRoberts, and that's not a very good thing (incidentally, McRoberts and Granger have to be the saddest free agents in history, and they are not likely to be at their motivated best).
No star will go there: The biggest problem the Heat have is that there is just no way in the short term that they can attract a core superstar - especially if Wade leaves. Any star who goes to Miami will be endlessly compared to James, and that comparison obviously can't go well. Over time that could change, but in the short term it is going to be very rough for this squad on the free agent market.
Mindset isn't going to be strong early on: When you are on a team like the Heat have been the last four year you feel like you are part of something great. You are basking in the glow of the greatest player on the planet. You might not be paid as well as you could be, but you are winning and you are a part of something great. For the players who are sticking around, though, that is all gone. The team has instantly gone from a finalist to a cellar dweller, and since the cupboards are bare there is no bright light on the horizon. It is bleak times for this franchise - they went all in, and it paid off until suddenly it didn't. It will be very tough for Spoelstra and company to keep this team motivated and positive in the short term in the face of all that has been lost. Things weren't exactly chipper around the Lakers later last season, and that's a decent parallel for this - though the Heat are far more extreme.
Get free picks from any of Doc's Sports Advisory Board of expert handicappers - and with no obligation or credit card. You can use these free picks for any sport, and you will never deal with a salesman. Click here for your free Doc's Sports picks.
Read more articles by Trevor Whenham