MLB Totals Betting Trends Report
by Aaron Smith - 5/28/2014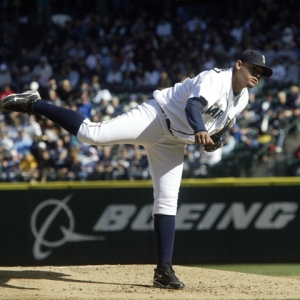 The Major League Baseball season is now almost two months old. Through the first couple months, the "over" is 373-354 overall. If you have been following along with this totals trends articles you'll notice that while the over has been ahead of the "under" all year, the gap has definitely narrowed in the past few weeks.
Betting on totals can be a wise way to make money when betting on baseball. Following trends can be a profitable strategy over the course of the long baseball season. Doc's Sports is going to keep a close eye on baseball totals trends through the 2014 season. This will be a bi-weekly article designed to help you get an edge on the books. The data in this particular article is for games played between May 13 and May 27.
Top Five Over Teams (Over Listed Then Under)
1. Detroit Tigers (10-4) With guys like Miguel Cabrera and Victor Martinez batting back-to-back in this order, it's hard to imagine this offense not being one of the best in the league. Detroit is getting nice production from other guys like Torii Hunter, Rajai Davis, and Austin Jackson as well. The Tigers bullpen is one of the worst in baseball, so that can also lead to high-scoring games. I'd be cautious playing the under with this team.
2. Cleveland Indians (10-4-1) Cleveland's team has been pretty dinged up this year. The lineup has been performing admirably of late, but the Indians pitching staff just isn't doing its job. Cleveland fans believed starting pitching would be a strength before the season, but it has been the team's biggest weakness. I'm not sure if this over string can continue, though, with Nick Swisher and Carlos Santana both heading to the disabled list.
3. Boston Red Sox (9-5) Boston's 10-game losing streak is now a thing of the past, and it appears the offense has finally started to click. In the Red Sox last four games they have scored 5, 5, 8, and 6 runs. I've said it before and I'll say it again, this offense is better than they have shown thus far. Also, the pitching staff is no better than mediocre. I'd look to play the over with this team in the next few weeks when there are good opportunities.
4. Baltimore Orioles (9-5) Baltimore ranks fourth in the majors in team batting average at .265. The Orioles starting pitching has given the team just 17 quality starts all season, which is really starting to wear down the bullpen. Interestingly, the over is 16-11 in the Orioles road games this year. The under is 14-8-1 in the Orioles home games this season. Because of their worn down bullpen, I'll continue to look for chances to play the over with Baltimore.
5. Miami Marlins (7-4-2) Miami's offense has surprised everyone in 2014. The Marlins are seventh in the majors in runs scored per game. Miami is two games above .500, when most people expected them to be in the cellar in the NL East right now. The Marlins offense is improved, but I just don't see this offense continuing to produce the way they have thus far. I'm expecting this team to switch to the other side of the report soon.
Top Five Under Teams (Under Listed Then Over)
1. Arizona Diamondbacks (11-2) Arizona has been an under machine in the last couple weeks. This team got off to a brutal start to the season. They have been playing .500 baseball of late. The pitching staff still hasn't been terribly good, but they have no longer been the worst in all of baseball. Bronson Arroyo started horribly, but has been giving the team some impressive innings of late. The offense is inconsistent outside of Paul Goldschmidt.
2. New York Yankees (10-4) It's a surprise to me to see the Yankees playing so many low-scoring contests. The offense hasn't been producing the way you would expect, but the pitching staff has been much better than most expected. Masahiro Tanaka has already shown that is the real deal. The bullpen isn't terribly deep, but they have a couple go-to guys in David Robertson and Adam Warren.
3. Pittsburgh Pirates (8-3-3) Pittsburgh is far too reliant on their strong bullpen and Andrew McCutchen to win them games. The Pirates had a tremendous season last year, but they are taking a clear step back this season. I don't like teams that rely so much on one guy in the lineup, and I expect to see Pittsburgh finish the season as a team that has been kind to under bettors.
4. Seattle Mariners (8-4-1) Here's a pitching staff that has exceeded all expectations. The bullpen has a ton of hard throwers who are starting to mature, and the rotation is headed by King Felix and Hisashi Iwakuma. Seattle's offense has also been struggling thanks to long slumps from Justin Smoak and Brad Miller. The Mariners play the Angels and the Tigers in their next five contests, so they'll have to score runs to win those games.
5. Colorado Rockies (8-4-1) Colorado's offensive numbers have been amazing so far this year, but they have started to slow down just a bit of late. You can't expect an offense to be as good as they have been so far this year for an entire season. They need Carlos Gonzalez to stay healthy to be the second run producer behind Troy Tulowitzki.
Doc's Sports has had a winning tradition for more than four decades. Don't believe us? Try us out for free, and we are convinced you will be a believer. Get $60 worth of free sports picks - members' picks just like our paying clients get - here .
Read more articles by Aaron Smith