Sports Betting Insights: Betting on Early Trends in the NBA Playoffs
by Dave Schwab - 4/23/2014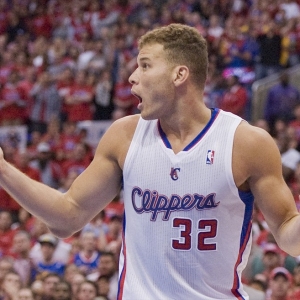 We are 13 games into this season's NBA playoffs, with five of the eight series playing its first two games of an opening round best-of-seven series. The final three series will play Game 2 on Wednesday night.
There have already been some stunning straight up upsets, including No. 8 Atlanta's shocking 101-93 win over No. 1 Indiana as an eight-point road underdog in Game 1 of that Eastern Conference clash this past weekend. No. 6 Golden State also pulled off a huge 109-105 upset against the No. 3 Los Angeles Clippers in Game 1 of that Western Conference matchup as a 7.5-point underdog on the road. No. 7 Memphis failed to cover as an eight-point road underdog in its series opener against No. 2 Oklahoma City in a 100-86 Game 1 loss, but the Grizzlies served notice that they are for real with Monday night's 111-105 overtime victory as seven-point road underdogs on BetOnline's closing betting odds for that contest.
What these and some other early upsets all add up to is a slight 7-6 SU edge for the underdogs through the first 13 games this year's NBA Playoffs. A $100 wager on all the underdogs through Tuesday night's games would have returned a profit of $360 on a record of 8-4-1 against the spread.
The big question is will this trend continue? I believe so after one expert Las Vegas handicapper told me the other day "the dogs are going to continue to bark". His advice was to take things down to an individual series basis. The Washington Wizards have already accounted for two of these upsets both SU and ATS by winning the first two games of their series against Chicago as underdogs on the road. He was also high on the Grizzlies' chances to give the Thunder a real run for their money through the rest of that best-of-seven series. Memphis will be back in action on Thursday night as a 1.5-point underdog against the Thunder at home.
The two series that he said he would go chalk on were Miami against Charlotte in the East and the Clippers' series against the Warriors in the West. The defending champion Heat have been listed by BetOnline as 10.5-point home favorites for Wednesday night's Game 2 after beating the Bobcats 99-88 in Game 1 as 10-point home favorites. The Clippers head on the road for Thursday's Game 3 against Golden State as slight 1.5-point favorites.
Another early trend in these playoffs that has provided a healthy return for anyone betting the right way is on the total line. Through the first 13 contests the total has gone "over" in nine of the games. It is no big surprise that Portland and Houston accounted for a combined 242 points in Game 1 of that series against a closing total line of 215.5 and that the Clippers easily took Game 2 of their series against Golden State over a closing line of 212.5 points line in a 138-98 romp this past Monday night.
The total line for Wednesday night's Game 2 between the Trail Blazers and the Rockets has been set at 214.5, and it has been set at 215 for Thursday's Game 3 between Golden State and Los Angeles. I happen to feel that both of these games are gifts with another play on the over.
What has been surprising is teams such as Brooklyn and Toronto combining for 195 points in Game 2 with the total line set at 190.5 points as well as the Wizards and the Bulls combining for 195 points in Game 1 verses a total line of 178.5 points and for 200 points in Game 2 against a closing line of 180.5.
Both of these series resume on Friday night with Game 3, and Bulls/Wizards has been lines at 182 while Raptors/Nets has a total of 192. I would continue to ride the over in each of the games.
Read more articles by Dave Schwab