Tips and Advice for Betting on Super Bowl Props
by Dave Schwab - 1/22/2014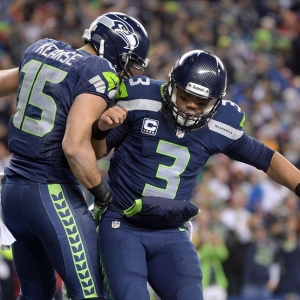 The Super Bowl is the biggest single-day sporting event in the world, especially when it comes to wagering on the game. This year's matchup features the Denver Broncos as three-point favorites over the Seattle Seahawks, with the total line set at 48. The game will have the added attraction of being the first Super Bowl to be played at an outdoor venue in a cold-weather site with the kickoff slated for 6:25 p.m. (ET) on Sunday, Feb. 2 at MetLife Stadium in East Rutherford, New Jersey.
One of the greatest aspects of betting on the Super Bowl is a staggering array of proposition wagers, known as "prop bets," that a sportsbook such as Bovada offers to enhance the action on the big game. However, before you get too carried away wagering on all the team and player prop bets that will be offered, there are a couple of basic betting strategies that should be employed to help provide the best return on your investment.
No. 1- Past Super Bowl results can mirror future outcomes
One of the most popular and basic player props for the Super Bowl is betting on the game's Most Valuable Player. You may be a huge Marshawn Lynch fan and figure that he is due for a big day running the ball that will result in a Seattle victory and a MVP trophy for his mantle. As a 6/1 third-favorite to win MVP, Lynch would provide a nice return on investment, but history tells us that running backs rarely win this award. Terrell Davis was the last running back to be named MVP back in 1998, and in 47 previous Super Bowls a running back has won this award a grand total of seven times.
On the other hand, betting that Peyton Manning wins this award at 3/2 odds may not offer as much value, but it could still be the best course of action when you consider that a quarterback has claimed the MVP trophy in 10 of the last 15 Super Bowls.
No. 2- Bet props that mirror your vision of the game itself
The first thing you want to do before placing any bets is to map out in your head just how you see this matchup playing out. If you think that Manning is due for a career day throwing the ball, then seek out the props that will reward you for his strong performance such as the "over" on total passing yards or touchdown passes. If you believe that Seattle's defense is going to keep Denver in check, then you might want to take a look at betting the "under" on a first-half total or total yards allowed. The bottom line is to formulate a betting game plan that closely mirrors what you see happening on the field between these two teams.
No. 3- Group your prop bets accordingly
Going back to the concept of formulating a vision for what you see happening in this matchup, you can then group together some prop bets that will reward you with multiple payouts if your vision is on the mark. If Manning does light it up through the air, you may not only want to bet on a few of his props but also on some for wide receiver Demaryius Thomas. He was Manning's favorite receiver in the regular season, and he already has a team-high 15 receptions for 188 yards and two touchdowns in two previous playoff games this year. It stands to reason that if the Broncos' passing game is clicking, both of these players should eclipse a number of individual player props.
If you still like Lynch to come up big for Seattle, they you might want to take the over on his projected rushing yards in this game as well as the total number of Seattle first downs. As mentioned earlier, there are hundreds of different prop bets listed for this game, so simply group together the ones that make the most sense to you.
No. 4- Do not overdo it when it comes to betting props
It's extremely easy to get carried away betting on the Super Bowl, especially when it comes to prop bets. If you can think of some aspect of this game to wager on, I can almost guarantee that there will be odds posted for the actual outcome. The best course of action is to pick out three or four props that have the best shot at paying off according to your overall handicapping efforts for this game. Spread them out over the course of all four quarters so you always have some action on the board. This will work to keep the game exciting from the opening kickoff to the final gun.
Start the process by setting a clearly-defined budget for betting on the Super Bowl just as you would during a typical week in the NFL regular season, and be sure to stick to it. You are much better off making a couple of well-thought-out larger plays than haphazardly placing random bets all over the board.
No. 5- Analyze the value in the numbers
As you go through the never-ending list of prop bets for this game, focus on the strengths and weaknesses of both teams. This game will come down to a true test of wills between two totally different teams. If you like Denver's offense over Seattle's defense then hone in on the props that take advantage of this outcome such as the over on passing yards, total yards, first downs and other offensive measures. If you see Manning having a long day under center then you might want to gravitate towards the under for many of these same categories.
One thing to keep in the back of your mind is that this may not be the best year for Super Bowl prop bets considering just how different both these teams really are. If you are wrong in your assessment of how this game plays out, it could cost you dearly in the long run. This is a matchup that requires some strong convictions and a few leaps of faith when placing any type of bet on its outcome. One of the best general betting strategies to follow is still the 'confidence factor'. If you are not confident about a certain result then you definitely do not want to risk losing money by betting on it. It is always better to walk away from a wager than to take the loss when a predicted result fails to materialize.
Doc's Sports has a great offer for new clients. You can get $60 worth of picks from any Advisory Board handicapper for any sport he handicaps. All with no obligation and no credit card needed. Claim your free picks today.
Read more articles by Dave Schwab