The ESPYS Awards Odds and Betting Predictions
by Raphael Esparza - 7/13/2015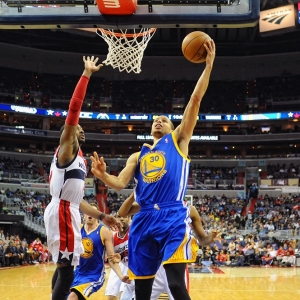 So know the dog days of summer get even longer because we are now on the MLB All-Star Break. Baseball doesn't resume until Friday, July 17, and if you don't like to bet the WNBA, CFL, or Gold Cup Soccer then Wednesday you can cash on my FREE ESPY Awards winners. The 2015 ESPY Awards are Wednesday July 15 from the Microsoft Theater in Los Angeles, and a couple of these categories have outstanding betting value. Our friends over at Sportsbook.ag have posted odds on the ESPY Awards, and I would hurry up and jump on couple of these categories because some of these numbers are very soft.
Here are predictions on all categories, and again I would highly recommend betting early because these numbers will move, especially the favorites. I'm expecting more betting traffic on the 2015 ESPY Awards just because it's on ABC this year and on prime time television.
Here are the odds and my betting predictions - Odds Provided by Sportsbook.ag

Best Male Athlete - 2015 ESPY Awards
Stephen Curry (NBA) -350
Aaron Rodgers (NFL) +325
LeBron James (NBA) +350
J.J. Watt (NFL) 8-1


Prediction: A bit shocked that both NFL players listed didn't even make the Super Bowl, so I'm throwing both of those players out. So this Best Male Athlete in my view is between the NBA MVP and NBA Champ Stephen Curry against the Best NBA player on the planet. These two are in the category for Best NBA Player, and I would be shocked to see one of these NBA stars winning both categories. My prediction for Best Male Athlete is the NBA MVP Stephen Curry, and if you would have told me last year and the ESPY Awards that Curry would win the MVP and the NBA Championship I would have thought you were drinking to much bubbly at the ESPYS.


Best Female Athlete - 2015 ESPY Awards
Ronda Rousey (UFC) -400
Serena Williams (Tennis) +115
Lindsey Vonn (Skiing) 18-1
Breanna Stewart (NCAA Basketball) 50-1

Prediction: Sorry Lindsey Vonn and Breanna Stewart, but you won't need to write a speech Wednesday night. Since Serena Williams is coming off another Wimbledon crown, it wouldn't surprise me to see her pull off the upset at +115, but if Serena secures all four tennis majors this year she should be a lock for Best Female Athelte next year. Ronda Rousey right now is the face of the UFC, and I know -400 is a bit heavy, but she is the Best Female Athlete and what she does in the octagon is unbelievable. My prediction is Ronda Rousey, but I might lay some small change on Serena Williams if the number climbs higher then +115.
Best Fighter - 2015 ESPY Awards
Floyd Mayweather (Boxing) -160
Ronda Rousey (MMA) +110
Donald Cerrone (MMA) 26-1
Terrence Crawford (Boxing) 26-1
Gennady Golovkin (Boxing) 26-1
** odds provide by 5Dimes**
Prediction: Best fighter category will be between Floyd Mayweather and Ronda Rousey, and I'm picking the upset here. The fight between Mayweather and Manny Pacquiao was a dud, and yes it made millions of dollars but the hype didn't match the fight. Rousey fights don't last long because she just dominates her opponents while Mayweather runs and tries not to get hit. Rousey has had unbelievable last couple of years, and right now she is the marketable fighter in the world and she will win Best Fighter Wednesday night. Not going to lie but Triple G at 26-1 looks so tempting, but he has no chance.

Best Game - 2015 ESPY Awards
Seahawks vs Patriots (Super Bowl) -1500
Athletics vs Royals (MLB AL Wild Card) +650
Spurs vs Clippers GM#7 (NBA Western Conf Quarters) +650

Prediction: No brainer here as the Super Bowl between the Seattle Seahawks against New England Patriots will win this category, but overall the Spurs/Clippers series was outstanding sports TV. No value here because laying -1500 in any sports betting category is just not smart money management.

Best NFL Player - 2015 ESPY Awards
J.J. Watt (Houston) -500
Aaron Rodgers (Green Bay) +160
Tom Brady (New England) 10-1
Antonio Brown (Pittsburgh) 50-1
DeMarco Murray (Dallas) 50-1

Prediction: So the MVP of the Super Bowl, Tom Brady, is 10-1 to win Best NFL Player. I forgot Brady is now labeled a cheater because of 'Deflategate' and could miss some time for the upcoming NFL season. With all the negativity on Brady right now, I don't see him a factor in this category. J.J. Watt had a career year and not only was he a force on defense but he was also catching touchdowns on offense. My prediction is J.J. Watt, and it wouldn't shock me to see this number go to -600 or higher because I don't see him losing Wednesday night.

Best NBA Player - 2015 ESPY Awards
LeBron James (Cleveland) -150
Stephen Curry (Golden St) +100
James Harden (Houston) 8-1
Russell Westbrook (Oklahoma City) 8-1
Anthony Davis (New Orleans) 30-1

Prediction: I have Stephen Curry winning Best Male Athlete, but he will not win Best NBA Player Wednesday night. I can't believe that LeBron James is only -150, and I believe this number is a steal. King James is the best NBA player in the world, and what he did in the NBA Finals with no Kevin Love or Kyrie Irving was just outstanding. Seeing Anthony Davis at 30-1 looks nice, but keep an eye for this young NBA stud he will be the best player in the league soon. Again my prediction for Best NBA Player is the best NBA player in the league ,and his name is LeBron 'King' James. Grab this number now because again shocked at the value!

What Main Color of Dress will Caitlyn Jenner be Wearing when Accepting Arthur Ashe Courage Award - 2015 ESPY Awards
Red -500
Black +200
White +300
Blue 15-1
Pink 15-1
Purple 20-1
Green 25-1
Yellow 25-1
Yes Sportsbook.ag has this prop, and even though I don't care about Caitlyn Jenner getting a black dress at +200 looks really good. As I ask my wife about a black dress I do believe black makes you look slimmer, and she says Jenner is going to wear something flashy. Wear something flashy I don't care but just make sure black is the focus color.
Raphael Esparza is one of the top handicappers in all sports. Saturday he crushed the books with his Boxing and UFC plays and in 2015 alone he is 27-6 in fight action with $100 bettors up over $11,000. Get his Week Day 'Other Sports' picks for only $40, or new clients can take advantage of Doc's no-hassle $60 free picks offer and get Esparza'a weekday picks and still have a $20 credit to use for any picks from any handicapper on the site.Click here for free picks (new clients only)..