MLB Handicapping: Biggest Disappointments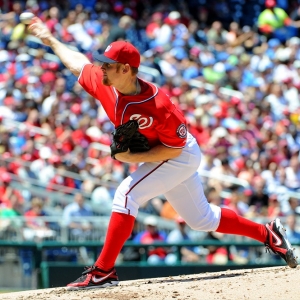 We are a month into the baseball season. That's just short of 20 percent of the season. Not nearly enough time to know anything about how things will ultimately turn out but more than enough to have seen which teams just aren't performing at the level they were expected to. Let's not mince words - they are freaking disappointing so far.
Here's a look at four teams that are not performing near the level of their season win totals from before the season so far, with consideration of whether they can turn things around. (Season win totals from right before the season are in brackets):
Seattle Mariners (85 wins): Only the White Sox have scored fewer runs in the American League than the Mariners. Ten teams have allowed fewer runs. Given that, it's not a wonder that they aren't living up to the hype.
What is notable, though, is just how far below expectations they are falling. At 11-17 they are already 7.5 games out of the division lead. Nelson Cruz is doing all he was paid to do, but he can't do it alone. Robinson Cano has been disappointing. Austin Jackson and Logan Morrison have been limp. Dustin Ackley has been embarrassing. Felix Hernandez continues to be the king, and J.A. Happ hasn't been terrible, but the rest of the pitching has ranged from bad to really, really bad.
I was optimistic enough before the season to pick this team to win the American League. All that optimism has been drained. After so many years of wanting the Mariners to succeed, I should know better by now.
Pittsburgh Pirates (85.5 wins): At 13-15 the team is far from a loss yet. You also can't complain when a team has allowed only 90 runs to date - bettered only by the Mets and the Cardinals. They won 88 games last year, though, and are a year older and wiser - and made up of much the same roster.
Andrew McCutchen is symbolic of the issues with this team. Last year he hit .314 - his lowest average over the span of three excellent years. Right now he is hitting just .210 and has looked lost at the plate. The funk that is sinking him is contagious. This team needs to shake it before it's too late. I remain more optimistic about this team than the others on this list, though.
Boston Red Sox (86 wins): Unlike the others on this list, I never liked this team from the start and thought that the value in this price was totally non-existent. New additions Pablo Sandoval and Hanley Ramirez have both been strong so far - though I will believe they can stay healthy and productive all season only when I see it.
The problem, though, has been the pitching. It has been awful - and it was supposed to be an asset. Rick Porcello has been fine - his 3-2 record and 1.23 WHIP are okay, but his 4.38 ERA is not good enough, and he isn't at the level he should be. Clay Buchholz has been bad. Wade Miley has been terrible.
They gambled that they had done enough to fix this rotation. Based on the win total, bettors obviously believed they had. They haven't, and unless something significant changes they are going to be in trouble.
Washington Nationals (93 wins): This is not how this was supposed to turn out. They had the highest season win total and were the second favorites behind only the Dodgers to win it all. They are a game below .500. The biggest issue isn't at the plate. They should and could be better, but they have been acceptable in relative terms.
What has hurt, though, is two things. First, they were supposed to be exceptional defensively. Instead, they have generated errors and unearned runs in bulk - more than one unearned run per game so far - and their biggest strength has become a liability. Second, the pitching, which was supposed to be historically good, has not met the needs of the team. Doug Fister has been solid, and Max Scherzer has been statistically excellent, but their strong numbers have not created the wins they should have. The others, though, have not done their part. Jordan Zimmerman has an inflated ERA and gave up more runs (8) than he recorded outs in a game. Gio Gonzalez has been okay, but his WHIP is too high, and that has led to weak results. Stephen Strasburg is a shell of what he was supposed to be. There is plenty of time to turn things around, but it is increasingly hard to believe that this team is good enough to be what they were expected to be. We were, somehow, fooled by this squad.
Want to try a baseball handicapper for free? Doc's Sports is offering $60 worth of member's baseball picks absolutely free with no obligation. Sign up for winning baseball picks here.
Read more articles by Trevor Whenham