Star Wars: The Force Awakens Betting Props with Odds and Predictions
by Raphael Esparza - 12/7/2015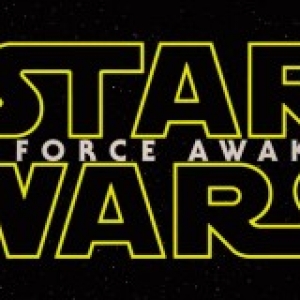 We are less then two weeks away from "Star Wars: The Force Awakens" hitting the theaters, and fans are going completely nuts over this seventh mega Star Wars movie. Not only can you buy your movie tickets, merchandise and food now, but you can also lay down some betting action on the movie of all holiday movies.
This installment takes place 30 years after the events of "Return of the Jedi, Episode VII", and with old characters in the mix with the new young faces you know oddsmakers had a blast going back watching the old ones to make these new Star Wars betting props. The Force Awakens brings back Harrison Ford as Han Solo, Carrie Fisher as Princess (she is a queen in this movie) Leia, in addition to fan-favorites Chewbacca, R2D2, and C3PO. Betting props all over offshore sites have odds about Mark Hamill as Luke Skywalker having some kind of appearance, and this has to be one of the biggest secrets in this movie.
It's no secret that Disney is going to make a bucketful of cash with this new Star Wars movie, and I think it's smart for the oddsmakers to also make some cash on this mega movie. Gamblers my age grew up watching the original Star Wars movies, and not only will I be watching this movie during the holidays but I can guarantee I will have action on some of these betting props. If the new Star Wars movie and betting action on this movie doesn't make your inner nerd get excited then you are dead to me or you were born under a rock.
If you are going to place some cash on these Star Wars: The Force Awakens props then I highly recommend betting them early because these numbers move quickly because of low limits, and the movie comes out soon.
Here are the odds for Star Wars Episode VII - The Force Awakens (Odds Provided by Betfair)
JJ Abrams to Win Best Director at the Oscars 2015
Yes 20-1


Don't waste you money on this future bet because I highly doubt this movie will win Best Director. Too many other great movies have been out this year, and I just don't see JJ Abrams winning Best Director at the Oscars on a Sci-Fi movie. Unless of course Meryl Streep is in this movie!
John Williams to Win Best Score at the Oscars
Yes +125
Now getting John Williams to win best score at the Oscars at +125 seems like a steal. Williams has won Academy Awards for Best Original score for some iconic movies like "Jaws", "Star Wars", "E.T. the Extra-Terrestrial", and "Schindler's List", so again I believe +125 has great betting value.
Star Wars The Force Awakens - How Much will the Movie Gross Box Office Worldwide Before 2018
Over $1.8 Billion -300
Under $1.8 Billion +225
(results from boxofficemojo.com)
Yes I know $1.8 Billion seems high, but this prop is worldwide. I spoke to a couple entertainment beat writers, and they told me that this movie will gross up to 2 Billion and movie theaters will keep this movie in the theaters as long as possible because you know people (Ok me) will see this more then 3 times. Bet the 'Over' and lay the -300 because this will be the first $2 Billion movie!!!
Star Wars The Force Awakens - Luke Skywalker's Face to Appear in Movie
Yes -500
No +350
A bit shocked that this number isn't higher because, really, they are not going to show Luke Skywalker!? It's no secret he was on set with a bushy Star Wars: New Hope Obi-Wan Kenobi beard, and if he is not shown in any part of this movie the Star Wars nerds will be more upset than the creation of Jar Jar Binks. Yes, Luke Skywalker will make a full appearance in the Force Awakens.
Star Wars The Force Awakens - Gross More Than Avatar Worldwide
Yes +150
(results from boxofficemojo.com)
Sorry James Cameron and "Avatar" fans, but this movie will beak all records, including yours. I'm still shocked that Avatar made that much money, and yes it was a good movie but I do believe Star Wars: The Force Awakens shatters Avatar record.
Star Wars The Force Awakens - Special Props
'I am your father' to be said 5-1
'Never tell me the odds' to be quoted 6-1
Han Solo to say: 'It's a trap! 10-1
Han Solo to say: 'I'm getting too old for this shit' 12-1
Han Solo crashes the Millennium Falcon into a Golf Course 50-1
Out of these five betting props, I really think Han Solo says 'Never tell me the Odds' again, and getting 6-1 you know I will have a live ticket while I watch this movie. Han Solo also saying 'I'm getting too old for this shit' at 12-1 is very tempting.
Other Star Wars Props I have seen on other betting sites
Odds that Rey is actually
Leia and Han Solo's daughter 10-1
Luke Skywalker's daughter 30-1
If you can still find this prop I would jump on Leia and Han Solo's daughter at 10-1. We all know that Han and Leia get married and have kids, so take a shot at 10-1 and JJ Abrahams or Jon Lucas throw us a curve and change the kids names.
Odds we'll see another Death Star
Yes 20-1
I would be shocked if we see another Death Star as most of the books after Return of the Jed don't mention another Death Star. Would be cool to see another Death Star, but leave this prop alone.
Odds on which character from the original trilogy will be killed off in Star Wars: The Force Awakens
Han Solo 4-1
Luke Skywalker 15-1
Chewbacca 20-1
Leia 30-1
C3PO 40-1
R2D2 50-1
Don't see either of these characters dying, but if I had to make a selection I would roll dice on either C3PO or R2D2. Why not at 40-1, 50-1, and with a new droid all over the new movie take a shot with the big plus money.
Odds we will see the return of Jar Jar Binks
Yes 1000-1
One of the most disliked Star Wars characters of all-time, and I'm shocked that they didn't kill Jar Jar in either Attack of the Clones or Revenge of the Sith. Don't bother with this prop as I see no value with this prop.
Raphael Esparza is one of the top handicappers in all sports. Esparza is streaking hot in both College Basketball and NHL and he is also on an unbelievable College Football run of 26-14 $4400 and Esparza is 10-4 in College totals. College Football Bowl Season is here and Mr. Esparza has plays in all bowl games. Last year he hit his 8-Unit College Football Bowl Game of the Year and this year he looks for another big bowl season. New clients can take advantage of Doc's no-hassle $60 free picks offer and get Esparza's weekend picks. Click here for $60 worth of free picks.