Super Bowl Betting and Money Management
by Trevor Whenham - 1/20/2015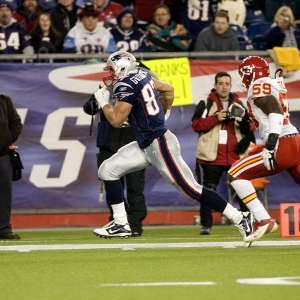 More money is bet on the Super Bowl - by a wide margin - than any other sporting event in the United States. If you are reading this article then chances are that you plan to bet on the game, and there is a good chance that it will be among your biggest betting days of the year. There are a lot of things that go into having a successful betting day at the Super Bowl, but none are more important than Super Bowl betting money management. If you take care of your cash then you could come out on top even if you only have a decent day. If you are reckless with your cash, though, then you have very little chance of betting success - at least over the longer term.
Luckily, the basics of money management don't have to be complicated. Start by considering these three steps:
What are your goals?: This is the first step, and it's a big one. What are you looking to accomplish by betting on the Super Bowl? Do you just want to have something to root for to make the game more interesting, or are you looking to make a big score? Do you want to focus on a couple of bets that offer the most value, or are you looking to bet a wide range of different bets? Are you looking to make small, relatively safe gains, or would you rather discard safety for more risk but a shot at a bigger payday? Once you know what your goals are then you have a better idea of what you are looking for and how you need to handicap the game. You also have a map to success - by knowing what you want to do you are able to avoid making bets that don't help you accomplish your goals.
What are your limits?: Now that you know what your goals are, the next step is to figure out what financial restraints you are going to set for yourself in the pursuit of those goals. There are four things you absolutely don't want to do when betting on this game - or any other game, for that matter. The first, obviously, is to lose money that you can't afford to lose. If you need to win in order to pay your rent or buy groceries then you need to take a serious look in the mirror. Second, if you have had some betting success up to this point in the season then there is no worse feeling than throwing all of your profits away on the last game of the season. That makes for a long offseason. Third, if things have not gone so well and you have endured some losses already this year, you don't want to spend recklessly on this game in an attempt to make up your losses and more in one shot. That almost never works. Finally, you probably don't want to be betting a disproportionate amount of your bankroll on this game. It is a big game, but it is still just one game - and one that is more challenging than most to make a profit on.
Find your targets: Now that you know what types of bets you want to make, and how much you want to bet, the final step is, of course, to figure out what you want to bet on. There are a huge range of options - moneyline, sides, variations on sides, totals and variations, and about six boatloads of prop bets, with more being offered every year. Choosing the bets that make sense, and those that don't, is as crucial a part of successful money management as the first two steps.
The first and biggest rule for targeting bets is simple - find the bets that give you a fair chance at profiting and avoid the ones that are designed to take your money from you. If you think that a bet has value then that means that over the long term you believe that you would be profitable making this bet. On the other hand, there are some bets that, no matter how good you might be at handicapping, you are destined to lose money on. The most obvious example of this is the coin flip props. You can bet on two things - heads or tails - and over the long term you know that both are going to happen 50 percent of the time. You have to pay -110 or more to bet on either side. So, if you bet on the coin flip 10 years in a row, and took heads each time, you would expect to win five times and lose five times - and no amount of skill can improve those expectations. If you bet $110 each time then you would show a profit of $500 on the five wins, but would lose $550 on the five losses. You are guaranteed to lose money over the long term. So, why would an intelligent bettor ever make that bet? That's an extreme example, but there are many prop bets that, when you look at what you are actually betting on, don't offer any prospect of success. Avoiding those and picking the smartest bets you can makes it much easier to chase profits over the long term.
Doc's Sports is offering new clients free Super Bowl picks from any handicapper on our Advisory Board. This special offer does not require a credit card, and you will never have to deal with a salesman. Click here to get your free $60 NFL picks credit today.
Read more articles by Trevor Whenham