College Football Handicapping Advice: Early-Season Neutral-Site Games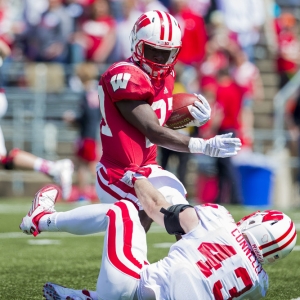 Neutral-site games are, for better or worse, becoming a bigger and bigger part of the first weeks of the college football season. The first week of this year's schedule alone has nine different neutral-site games, and several are gimmicky almost to the point of being ridiculous. The reason for the increase in neutral-site games is obvious - they make money, and college programs and leagues love money more than anything. Sure, season ticket holders miss out on a home game, but what does that matter if the bottom line is fat? I'm too much of a college football traditionalist to be a big fan of these games, but I can't ignore them. Often times they are intriguing matchups, and the novelty of the location can increase public interest in the games. Increased public interest almost always increases the potential for value.
To properly handicap these games, there are four factors unique to these games that you need to consider:
How neutral is the game, really?: All of these games are technically on neutral fields - they are not on campus or in the usual stadium of either team. Sometimes they are indeed very neutral - like the first game of this year, when Hawaii and Cal play in Sydney, Australia. You can't get any more neutral than that. Other games, though, are just not neutral at all despite initial appearances.
There are several examples of that this year. Oklahoma plays Houston at NRG Stadium. That is, of course, the home field of the Houston Texans. Clearly one team will have an edge over the other. The story is similar when LSU travels to Lambeau Field to play Wisconsin or when North Carolina plays Georgia in Atlanta. In those three cases you could functionally consider the games as home contests for the team with the geographical advantage.
And then there are games that seem to be neutral but which may not turn out that way at all. A perfect example this year is the showdown between Boston College and Georgia Tech. It's hardly a barnburner of a showdown, but the fanbase should have a strong bias anyway. The game is being played in Dublin, Ireland. You don't need to be an ethnographer to know that the Boston region is the center of Irish culture in the United States. Local fans will surely have more connection to Boston than Atlanta, and fans from Boston are much more likely to make the trip than Georgia Tech fans are. For Boston College, then, this could feel like they are playing in front of a home crowd.
Is this a new experience?: Houston's game isn't particularly neutral or exotic, but the program still doesn't have much experience playing in such a high-profile game in front of a crowd this big. It could be a factor in their comfort. Oklahoma, meanwhile, plays a major neutral-site game against Texas every single year. This will be much easier for them to adapt to.
The more familiar teams are with playing games like this, the less likely it is to be disruptive. Keep in mind as well that if the team is coming off a decent season last year then this is likely their second consecutive neutral-site game - their bowl game likely qualified as well.
Is the game distracting us from the real issue?: Sometimes we let the location of these games be the defining story of a game when it's not really what matters. That Wisconsin-LSU game at Lambeau Field is a perfect example. It's a very cool place for a college game to be played, and that will get lots of attention. Instead of focusing on the location, though, people handicapping Wisconsin should be concerned that long-time QB Joel Stave is gone and that the alternatives are quite underwhelming. Or they should worry that stellar defensive coordinator Dave Aranda has left and has been replaced by the wildly inferior Justin Wilcox - or that Aranda left to head to LSU in the same capacity. In other words, while the location is a factor, and a big advantage for the Badgers, you can't overcompensate or let it blind you to other, bigger issues that are relevant.
Will the public care?: Sometimes the novelty of a matchup or a setting means that the public is going to pay close attention to the game. It would always be a big deal when USC and Alabama played, but it's especially so when they play in the massive temple that is the home of the Cowboys. Others, though, could be a big deal for local fans but will mean nothing for the betting public. Colorado State and Colorado will get local attention playing in Denver, but the national public wouldn't care about that matchup right now even if they were playing on Mars.
Read more articles by Trevor Whenham