Free MLB Picks for Best Props Odds: Tuesday June 28, 2016
by Chris Vasile - 6/28/2016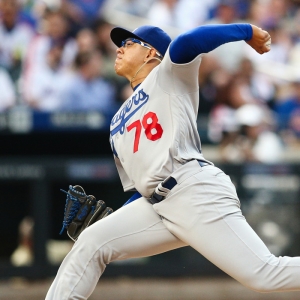 With less than two weeks before the all-star break, this is a crucial stretch of the schedule for any team looking to get back in the pennant race. There are only two divisions as of today that have a team leading their division by double-digits. Those teams are Texas (surprisingly) in the AL West and the Chicago Cubs in the NL Central. The rest of the divisions remain up for grabs, although the Cleveland Indians are looking like they mean business this year in the NL Central.
The AL East is a grab bag of inconsistent teams, the Central has a bunch of underachievers and the AL West is very weak. In the National League, the East division teams have been slumping hard lately, the Central is the Cubs to lose and the West is a two-team race between the Giants and Dodgers. Any ground made up between tonight and July 10 will go along way when push comes to shove in September.
Thursday was a mixed bag for me. I was able predict exactly how Tim Lincecum would come crashing back to earth against the same team he had beaten a week earlier. Sure enough, the former Cy Young winner was tagged for four runs in the second inning as the A's hung on for the win. My Braves' wager, however, seemed like it was stuck in mud. Despite six hits in the first three innings, the Braves weren't able to capitalize, scoring only one run in the third before touching up the Mets bullpen for two runs in the eighth en route to a come-from-behind 4-3 win.
Tuesday's MLB card is stacked, with all 30 teams in action, and we have what look like some lopsided games to choose from. Usually when that's the case, the results are shocking and we are left scratching our heads as to how that could have possibly happened. For example, the Philadelphia Phillies go up against Zach Greinke. Mismatch, right? Philly put up eight runs last night, and they are a huge dog again today. Bettor beware. I have two games circled for tonight's card that I am going to hit hard.
These prop bets are all based on the First 5 Inning lines, and I have the utmost confidence in what I expect to happen. As always, odds and lines are courtesy of 5Dimes.
Miami Marlins @ Detroit Tigers
When bettors think of the Detroit Tigers they usually think of a potent lineup and a good pitching rotation that can keep them in games should their offense struggle. I have news for you, folks, those are the days of yester-year. This year's version is a team that offers us very spotty pitching, mostly terrible starts and some very inconsistent stretches from a lineup that should be able to produce much more than they do. For example, the Tigers were swept by KC, getting outscored 28-9 in a three-game series. They followed that up with a four-game sweep of the Mariners, outscoring them 22-14. They then followed that up by losing three straight to the red-hot Cleveland Indians by a combined 22-8 score. What's next? A two-game sweep against the Marlins? Doubtful.
As I just said, the Tigers are coming into this series on a very big down slope. They dropped to 0-9 (already) this year against the Indians and now have to face a Miami team that is legit.

The Tigers will hand the ball to Mike Pelfrey to get them back on track. Going off his career stats against Miami, that may be a very bad idea. On the season, Pelfrey is 1-7 with a 4.91 ERA. His last appearance saw him come out of the bullpen for relief, which may have been his best appearance of the season. His most recent start was ugly. He was tagged for six runs on 12 hits against the Jays. That's not even the worst part. Pitching against Miami has been Pelfrey's kryptonite (although, to be honest, many teams are). He is 1-9 with a 5.40 ERA in 18 career starts. This is not someone I want to put my money on, that's for sure.
The Marlins, on the other hand, don't have quite as many issues to deal with and come into this game on a bit of a high, winning the last two games and taking three of four from the Cubs. They will hand the ball to left-hander Adam Conley, who is 4-4 with a 3.56 ERA this season. He pitched a gem his last time out, working eight innings of four-hit, shutout baseball.
I'm taking the team with the momentum in this one. Detroit is just too inconsistent and can never get good quality pitching when they need to stop the bleeding. Don't look now, but the Marlins are only 3.5 games back of Washington for tops in the NL East. The next week and a half for them will be crucial.
Pick: Miami -Moneyline - First 5 Innings (-111)
Los Angeles Dodgers @ Milwaukee Brewers
By now we all know that the Brewers mascot slides down the big yellow slide every time a Milwaukee player hits a home run. I have a feeling that tonight he will enjoy that slide on more than one occasion.
The hometown Brewers play host to the Dodgers, who are fresh off getting their asses kicked in Pittsburgh to a Pirates team that is not that good this year. The Dodgers lost three of four and did so behind some shoddy pitching. Even the robot himself, Clayton Kershaw, was tagged for four runs and took an "L" next to the Alleghany.
Taking the mound for the Dodgers tonight is Julio Urias, who has failed to live up to the hype so far in his 27 innings of work this season. The 19 year old is 0-2 on the season with a 4.33 ERA. He is on a pitch/innings count and will be on a short leash tonight if things get dicey early in the ball game. In his last four outings, the rookie right-hander posted an ERA of 2.33 covering 19 1/3 innings. He's not the answer to the Dodgers pitching problems.
On the flip side, the Brewers come into this game as winners of three of their last four games, having taken two of three from Washington. Getting the call for Milwaukee is Chase Anderson, who last pitched against these very Dodgers on June 17. Most Brewers fans will wish he still wasn't pitching, but I am salivating at the chance to watch him get lit up like a Christmas tree.
On the season, Anderson is 4-7 with a 5.13 ERA and 21 walks issued. On June 17, against these very Dodgers, he was pasted for seven runs in just 2 1/3 innings. I expect much more of the same tonight at Miller Park.