Free MLB Picks for Best Props Odds: Tuesday June 7, 2016
by Chris Vasile - 6/7/2016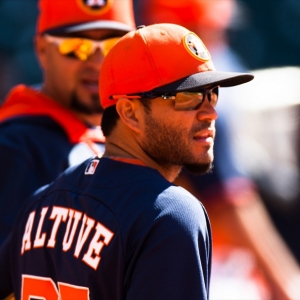 I must admit, baseball is the last thing on my mind at the moment. I am in full-blown soccer mode with Copa America and the Euro Cup taking up a majority of my time. I have analyzed the entire Euro field up, down and back again and am more than eager for it to begin! However, despite my mind drifting away from baseball, I have still put in hours of research to get you two more winners that will build your bankroll just in time for the weekend.
Thursday was a split for me. I went 1-1 with my prop selections and was shocked that the pitching was as amazing at it was in Baltimore. Of course, as is my luck, the flood gates opened in the sixth inning and the runs starting pouring in. From a 4-0 end of the fifth inning and a bleak outlook to a 12-7 final, I was able to salvage the over for the full game, as I advised you to play.
As always, Tuesday's MLB slate features all 30 teams in action with a double header being played at Citi Field between the Pirates and Mets. I would lean toward the Mets in the opening game as Steve Matz has pitched very well lately. As far as the rest of the card goes, the Cubs are -200 against the Phillies and Arizona is the second biggest price at -169. That means we are looking at a bunch of tight games to predict.
These prop bets are all based on the First 5 Inning lines, and I have the utmost confidence in what I expect to happen. As always, odds and lines are courtesy of 5Dimes.
Houston Astros @ Texas Rangers
The Houston Astros just can't beat their instate rival. Its as simple as that. They have lost all seven games against Texas this season and are on an 11-game losing streak in Arlington dating back to 2015.
The Astros enter Tuesday's game on the heels of a 6-5 loss last night. They entered the ninth inning tied at five when Adrian Beltre got aboard via fielder's choice and Rougned Odor doubled him home for a walk-off win. If that was a tough way to lose.
They will be facing left-handed pitcher Cole Hamels, who is 4-0 with a 2.75 ERA against the AL West. Hamels has limited Houston to three runs - two earned - in two victories already this season. Hamels is 5-1 with a 3.39 ERA this season and is just six strikeouts away from 2,000 for his career.
The Rangers pitching staff is 7-0 in the team's last nine games with a ERA just under three. It will take a giant effort from Houston offensively to finally break the Texas curse.
Defensively, the Astros need their ace and reigning Cy Young winner Dallas Keuchel to start pitching like he did last year. Keuchel is 3-7 on the season with a 5.50 ERA. Keuchel will be in tough to repeat his last outing, which he pitched well in, since the Texas lineup hits him well.

In the two previous meetings between Texas and Keuchel, the Rangers hitters have hammered him for 13 runs on 22 hits. Given the way his season is going; I am banking on history repeating itself.
These are two of the hottest teams in the game right now. Houston is 8-2 in its last 10 games, while Texas is 10-2 in its last 12. This game will come down to pitching, and I think the Rangers have the bigger edge here.

Pick: Texas Rangers -0.5 - First 5 Innings (+125)
Kansas City Royals @ Baltimore Orioles


These two teams seem to be going in opposite directions as they enter the second of a three-game set in Baltimore. The O's took the first game by a 4-1 score thanks to solo home runs by Mark Trumbo and Matt Wieters and a solid performance be starter Mike Wright. That was the O's fifth win in six games, and they now sit atop the American League East.
The Orioles are built for their ballpark as they feature a power-hitting lineup and play in one of the smaller ballparks in the majors.
In order for the O's to keep their win-streak alive, they will need to figure out a way to beat Royals starting pitcher Yordano Ventura, who has dominated Baltimore in his short career. Ventura is 4-1 with 37 strikeouts against the Orioles and boasts a 1.91 ERA against the birds, which is third best among active pitchers. Ventura has already beaten Baltimore once this season, on April 24, when he allowed just one run on three hits over seven innings.
The Orioles send out Ubaldo Jimenez (no idea why) once again to try and salvage the game and get them into the latter innings. If the hitting category favors the O's, the pitching matchup certainly favors the Royals in this one.
Jimenez's last outing started off fine, allowing Boston to only one hit through five innings. However, in the sixth inning it all unravelled and became more like what we are used to seeing from him. He allowed five runs on six hits, including a go-ahead three-run homer to David Ortiz.
For the season, Jimenez is 2-6 with a 6.59 ERA. If you think that's bad, in his last five starts the righty is 0-3 with an ERA just under 10.
It's hard to back any pitcher that has an ERA almost touching 10, and therefore the play is on the better pitcher to contain the hot offense.