Free MLB Picks for Best Props Odds: Tuesday May 10, 2016
by Chris Vasile - 5/10/2016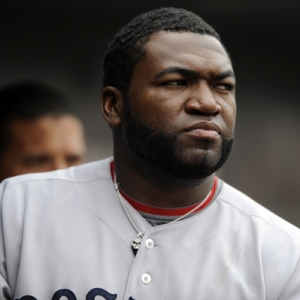 Heading into the back-end of last week I was frustrated with my results, so I decided to do what any good handicapper would do: evaluate where I went wrong, make an adjustment and set out to approach the new method with even more hunger and conviction. For myself, it paid off with a winning night on Thursday in hitting two of my three top MLB selections. But since baseball is a marathon and not a sprint, we move forward and hope to continue the momentum onto tonight's card.
Tuesday's MLB card features all 30 teams in action and with that comes a plethora of betting options for us gamblers. At first glance, I was drawn to seven games that deserved further research. After putting in my due diligence I have settled on what I feel are the three best prop bets on the board.
These prop bets are all based on the First 5 Inning lines, and I have the utmost confidence in what I expect to happen. As always, odds and lines are courtesy of 5Dimes.
Toronto Blue Jays @ San Francisco Giants
I have a feeling the Jays are about to go on a bit of a run here. The offense seems to be clicking right now, albeit at a less-productive pace than Blue Jay fans are accustomed to. They were winners of four straight before matching up against Clayton Kershaw on Saturday, and he put in a stellar performance. On Sunday, they were done in by their league-leading 10th bullpen loss of the season.
The Jays were able to bounce back last night, and I believe their winning ways will continue tonight with J.A Happ on the mound. Happ is off to the best start of his career. He is 4-0 with a 2.50 ERA and is coming off of a dominant performance last time out against Texas - one run and six hits in seven innings.
Opposing Happ is right-hander Matt Cain, who is off to his worst start ever. He is 0-4 with a 7.84 ERA (9.00 in his last five starts). Last time out he gave up six runs and 10 hits in only four-plus innings. The Giants lost the game 17-7.
The Giants as a team have scored three runs in the last three games while batting .165. The core of this lineup is batting a combined 1 for 43 in the last four games. This includes Buster Posey (0 for 14), Joe Panik (0 for 12) and Gregor Blanco (1 for 17).
I expect the J.A Happ renaissance to continue and the Blue Jays to get out to an early lead and never look back. The Giants bats are currently slumping, and we will ride that train.
Pick: Toronto Blue Jays-0.5 - First 5 Innings (+105)
Oakland Athletics @ Boston Red Sox
These two teams combined for 21 runs yesterday, with 11 of them coming before the top of the fifth inning. I fully expect the barrage of runs to continue, especially with the two gas-cans on the mound today.
Both Sean Manaea (Oakland) and Sean O'Sullivan sport ERAs over seven and a WHIP over 1.60. Manaea gave up four runs in the fifth inning of Wednesday's 9-8 home loss to Seattle. On the other hand, the 28-year-old Sullivan spent the past two seasons with the Phillies and went 1-6 with a 6.08 ERA in 13 starts. His most recent appearance was in Saturday's 8-2 loss at New York, and he gave up one run and two hits in his lone relief inning.
The Red Sox are on a 13-6 run, where they are averaging 5.8 runs per game and batting .307 as a team. Slugger David Ortiz might want to reconsider retirement if he can continue to produce like he has recently. Big Papi has produced six home runs and 13 RBIs while batting .366 in his last 10 games, and tonight's matchup seems to favor him as well.
Next to the Ortiz storyline, Jackie Bradley Jr. has put together a solid stretch of baseball in his last 15 games. He extended his career-high hitting streak to 15 games with a two-run single in the fourth inning and followed that up with a grand slam two innings later. Bradley currently owns the majors longest hitting streak, hitting .382 during the stretch.
I expect these two teams to take advantage of some shoddy pitching and continue the run production that was started early and often yesterday.
Pick: "Over" 5 - First 5 Innings (-110)
Chicago White Sox @ Texas Rangers
In his last outing, Texas pitcher Derek Holland was roughed up early and often against the Blue Jays to the tune of 11 runs and 11 hits in only 2 2/3 innings. He also walked three batters in that debacle.
One has to think that it can't possibly get any worse for Holland, who is hoping for a bounce-back performance. The only issue I see with that is the fact that he is pitching in another hitter-friendly park and could be in for another bumpy ride.
The White Sox are cruising along right now. They are on a four-game winning streak and have won seven of their last nine games. They were able to put up eight runs on 15 hits in yesterday's extra-inning affair.
Taking the mound for the White Sox is Carlos Rodon, who is looking to give his team a much better performance than his last. After solid starts in his first two games, Rodon has gone 0-3 with a 6.30 ERA over his last four. Unfortunately for him, I don't think he is facing the kind of team or pitching in the right ballpark to actively aim to get back on track.
Once a ball gets caught up in the jet stream in Arlington, it is usually a home run. Temperatures are supposed to hot tonight, and I look for two good hitting teams to make solid contact and put up a few runs early.
Pick: "Over" 5 - First 5 Innings (-125)