2016 Los Angeles Clippers Predictions and NBA Futures Betting Odds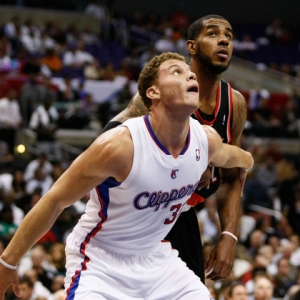 The Clippers are the Clippers. Sadly, that's not nearly as good of a thing as it should be. They have had a Big 3 since before that was cool, but they have never been able to seal the deal - or even seriously threaten to seal it, really. They haven't been tough enough mentally or resilient enough physically. Doc Rivers the coach is solid enough, but he should really press ownership to fire Doc Rivers the President of Basketball Operations - that guy's a liability who isn't giving the coach the tools he needs to win. Or at least he hasn't so far. But will things be different this time around? Is this the year that they finally begin to reach their potential? Short answer - no. But you came here for more than just one word.
2016 Los Angeles Clippers Betting Storylines
There is pressure for the team to succeed now because the window, such as it is, is closing fast. Both Chris Paul and Blake Griffin can opt out of their contracts after this summer, and they will have plenty of options, so if they don't win now they will face a big rebuilding effort. That contract status looms as a potential distraction - much as the Durant situation was last year for the Thunder. Beyond that, a limiting factor for the team in the entire Paul-Griffin era has been the weakness of the supporting cast. Again we have seen plenty of shuffling in an attempt to get things figured out. What we are presented with now is perhaps better than what there has been but still far from perfect. Small forward has been one area they have always struggled. This year it comes down to Luc Richard Mbah a Moute and newly acquired Alan Anderson to try to produce at an acceptable level. It won't be hard to improve on what they have had, but it is hardly an inspiring duo for a team looking to threaten the likes of Golden State and San Antonio. Another big area of concern continues to be point guard. Chris Paul is obviously an elite player who produces at a very high level, but he can't play every minute, and when he comes off troubles arise. Doc's son Austin Rivers is back as a backup, and they have added Raymond Felton as a second backup option. When I think of efficiency at the point, neither of those guys come to mind. A lack of depth has been an Achilles' heel for this team, and in these two areas I don't have enough confidence to get excited.
Blake Griffin needs to pretend last year never happened. It was a disaster. He partially tore his quad then broke his hand punching an equipment staff member in the face just when his quad was about ready to go. That cost him six more weeks. In the end he missed 45 regular-season games. The quad injury flared up again in the playoffs, limiting him to just four largely ineffective games. The team needs him to be healthy, and they need him to quit acting like such a stupid moron. I'm certain there are people more optimistic about the likely quality of his season than I am.
2016 Los Angeles Clippers Additions and Departures
The Clippers had a pretty solid draft day despite their low picks. They got good value with their own first rounder, picking up senior forward Brice Johnson from UNC. After a trade they also added center Diamond Stone from Maryland with the 40th pick. He feels like a minor steal at that spot.
Free agency involved a lot of shifting, but of supporting pieces only - they made a play for Kevin Durant, but were obviously rebuffed. Cole Aldrich, Branden Dawson, Jeff Green, Pablo Prigioni, and C.J. Wilcox have all moved on. Anderson and Felton joined as we already discussed, and so did big man Marreese Speights from Golden State and Brandon Bass from the Lakers. You could argue they got slightly better through the moves, but it still isn't the deepest team in the league by any means.
2016 Los Angeles Clippers Futures Odds and Trends
From a betting perspective the Clippers were perfectly mediocre - they were 40-39-3 ATS, so there was no money to be made no matter what you did. They excelled on the total, though - they went "under" in 48 of 82 games, so massive profits could be made there. They were consistent to these trends in their brief playoff appearance, too - their 3-3 ATS mark was pretty useless, but they went under in four of six games.
Los Angeles Clippers Futures Odds (from Bovada)
NBA title odds : +2500
Western Conference title odds : +1200
Blake Griffin MVP Odds : +3300
Chris Paul MVP Odds : +3300
Brice Johnson ROY Odds : +2500
Season win total (from Westgate): 53.5
2016 Los Angeles Clippers Predictions and Futures Odds Picks
There is a bit of a window open here. Tim Duncan is gone from San Antonio, and Oklahoma City is facing life without Kevin Durant. It could be a little easier to contend with - or surpass - those squads. I just don't have faith in that happening, though. Rivers made the decision - or was forced to accept that he had no choice but - to basically stand pat. They weren't good enough last year, they haven't even been good enough to make a Western final at any point, I don't trust Paul and Griffin to stay healthy together for a full season, and I don't trust the team to be good enough without one of them. They could be one of the top four teams in the conference, but I give them virtually no chance of beating the Warriors barring a major injury or two by the bay. In other words I expect more of what we have seen the last couple of years. Excuse me if that doesn't make me jump up and down with joy.
We would like to offer you $60 of member's predictions free - no obligation, no sales people - you don't even have to enter credit card information. Click Here for $60 in free NBA predictions. Also, for a limited time only, you can get three handicappers NBA picks for the price of one! Click Here for more details!
Read more articles by Trevor Whenham