2016 Memphis Grizzlies Predictions and NBA Futures Betting Odds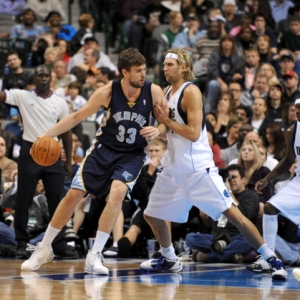 When the Grizzlies first joined the league in Vancouver I was confident that they were going to be a major force in the league. I bought a Bryant 'Big Country' Reeves jersey the day after he was drafted, and I was hooked. It was a rough road. After two wins to start their first season they lost 19 straight and then eclipsed that with 23 straight losses later. They ultimately never recovered and headed to Memphis six years later. They still haven't ever reached those early expectations I had for them, but I still have a bit of a soft spot for them, nostalgic for what could have been. Will this year be different? Will Memphis finally live up to my youthful hopes and dreams? No, not at all. But they will still be a decent team.
2016 Memphis Grizzlies Betting Storylines
Twenty eight. That's the number of players the Grizzlies were forced to use last year because they were hit so hard by injuries. It was basically impossible in Memphis last year to take more than three steps without going down with an injury that would force you to miss time. It wasn't just bit players, either - Marc Gasol is the best player on the team, and he missed plenty of time with a broken foot. No one was immune. That they were still able to make the playoffs in the face of all those woes is nothing short of remarkable. They come into this season healthier - if only because you couldn't possibly be less healthy. Now we get to see what they can do with a full roster. Hopefully, anyway. If they have to deal with a higher than normal level of injuries again this year they either need a new training staff or an exorcist.
Mike Conley could long complain that he didn't get enough attention. He is quietly very effective, but he has never been an all-star and doesn't get mentioned in the same sentence with guys who are. Now, though, he has lost the right to complain. This offseason the Grizzlies emptied the bank to keep Conley in town long term. Now he faces the added pressure of being the man on this team - or at least being paid like one. He should be able to handle it - he has twice won the league's Sportsmanship Award, so his head is on right - but it certainly adds an extra element to his job. As an aside, think for a second about how bizarre it is that Conley is the one who signed the richest contract in league history while Ohio State teammate and good friend Greg Oden has long since washed out of the league. No one would have imagined that in their draft year.
There is one thing above all that you can be critical about with this team. More and more the NBA is becoming a three-point shooting league. The Grizzlies are just plain lousy behind the arc - they don't look to shoot from outside often enough, and they don't hit often enough when they do. They overpaid for one free agent, which we will address in a moment, to help address this, but it won't be enough. I'm not convinced that a team that shoots like this can ever be a real true contender - not in a world ruled by Golden State.
The team made a coaching change, and frankly I hate it. Dave Joerger was good enough to get this team where he did last year through all the injuries, yet he never got along with the front office. His firing was insane - and the fact that Joerger wasn't unemployed for 48 hours is proof of that. He's replaced by David Fizdale, a career assistant most recently with Miami for eight years. Such an unnecessary move.
2016 Memphis Grizzlies Additions and Departures
That free agent they overpaid is Chandler Parsons. There are a lot of things to like about his game, but I'm not sure that a world in which he deserves a max contract is one that really makes sense. He can shoot and his defense is sound, but his knee isn't perfect by any means, and that's a concern. Even if his health is perfect for the length of this contract I'm not convinced that he should be a cornerstone of any elite team.
Beyond that the roster moves were mostly shuffling. Notable departures include Chris Andersen, Matt Barnes, Jordan Farmar and Lance Stephenson. Additions include Wayne Selden and Tony Wroten. In the draft they added point guard Wade Baldwin IV from Vanderbilt in the first round, and they got a bit of a steal when they traded for Deyonta Davis after the forward was the first pick of the second round by the Celtics.
2016 Memphis Grizzlies Futures Odds and Trends
Memphis was not a good team to bet against the spread - they were 42-39-1 ATS, so there was no money betting on or against them. They went "over" the total in 45 games and "under" in just 35, though, so there was real money to make on the total. Their pathetic playoff appearance was useful for pessimistic bettors - they were 1-3 ATS, and they went under in three of four games.
Memphis Grizzlies Futures Odds (from Bovada)
NBA title odds : +6600
Western Conference title odds : +3300
Wade Baldwin ROY Odds : +3300
Season win total (from Westgate): 43.5
2016 Memphis Grizzlies Predictions and Futures Odds Picks
We've largely covered this - they are a playoff team barring a major setback, but they aren't good enough to do more than win a round if they get lucky. This team is built unconventionally, but not in a way that will allow them to surpass the biggest rivals in the league.
Doc's Sports NBA handicappers are offering $60 worth of member's picks absolutely free - no obligation, no sales people. Get your free NBA picks right now. Also, for a limited time only get three top NBA handicappers for the price of one! Click Here.
Read more articles by Trevor Whenham