MLB Betting Advice and Tips: Teams that Could Be Pleasant Surprises for Bankroll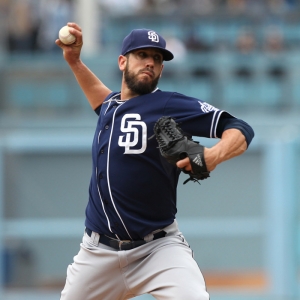 Every year we see a team, or a small handful of teams, in baseball that surprises everyone by putting together a much better season than most people expect. The Twins did it last year - and they are masters of it, having twice gone from the bottom of the standings one year to World Series champs the next. The real story, though, was in the state of Texas and the AL West. In 2014 Houston had 70 wins and Texas had 67. They were cellar dwellers. Last year Texas won the division with 88 wins, and Houston was a wild-card team just two games back. People might pretend that they knew those three teams were going to explode, but they would be very likely be lying - the opening season win totals for them were 68.5 for Minnesota, 73.5 for Houston, and 76.5 for the Rangers.
So, the obvious question - which teams will be the surprise successes this year? There is a special incentive for bettors here - the Rangers were the most profitable team to bet on in baseball last year, and the Twins were wildl-profitable, too. Here are three that could be better than people expect:
Tampa Bay Rays: The Rays are the forgotten team in the AL East. The Red Sox spent boatloads of money for the second year in a row, and a lot is expected. The Yankees are the Yankees, so people always expect a lot. The Jays won the division last year and certainly aren't going to be any worse at the plate. The Orioles have some issues, but they have had more recent success than the Rays and are getting more support. The division is wide-open, though, and I can't help but think that there is a chance that he Rays could come up the middle and surprise some people. The issue they will have is what they have had for a while - it's not going to be very easy for them to score runs at all. Teams that succeed often have deep and impressive pitching, though, and Tampa Bay has a rotation that could be pretty special. Chris Archer is ready to be a true ace, and they have four very legitimate second or third starters lined up behind him. They also have the very talented Alex Cobb due to come back from Tommy John surgery during the season. If he comes back and looks solid then they would have the ability to deal some of their pitching depth for offensive support down the stretch. It is far from a slam dunk, but there are certainly underwhelming teams I have liked less than this one.
Oakland A's: He's obviously not perfect, but I like Bob Melvin as a manager. With so much change facing this team over the last couple of years I appreciate that the team has had the sense to maintain some stability at the helm. There are some obvious issues with this roster, but there are some nice pieces in different positions - at least 25 teams would gleefully plug Sonny Gray into their rotation, for example. More importantly, because no one really expects anything of this team, because they have faced so much change and turmoil, and because there are several guys who will play a lot here who wouldn't likely play as much for other teams, we could see these guys really rally around each other. Melvin has twice won Manager of the Year, and both times the chemistry on his squads was incredible. A little bit more of that magic this year and this team could make a surprising run. The division they play in is deep, but there isn't necessarily a truly dominant team, so there is room to win some games.
San Diego Padres: The Padres have been so dull and irrelevant for so long now that it's sometimes tough to remember that they are still even in the league. That could very well be the case this year, but there are two things I like about the team. The rotation is unclear - they don't have a clear fifth starter right now - but what they have is intriguing. James Shields is solid, Tyson Ross would get a lot more attention if he played elsewhere, Drew Pomeranz has massive potential and is still young enough to potentially realize it, and Andrew Cashner is much better than his record suggests last year. The other thing I like about this team is manager Andy Green. He's making his managerial debut after working previously as Arizona's third base coach where he received universal acclaim. He's the kind of manager I really like - a gritty player who fought his way through a career - lots of time in the minors, a bit of time in the majors, and some time in Japan. He doesn't have as much to work with as he ideally would like, but if he can get guys believing then this could be a team that overachieves.
Read more articles by Trevor Whenham