Five to Follow MLB Betting: Tuesday, August 2, 2016, Opening Line Report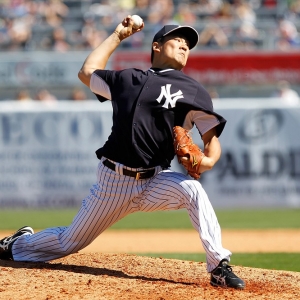 Sometimes it can be costly to wait too long to trade one of your top assets. Sure, you might get more from another team right at the deadline, but if you wait that long you also run the risk of injury to the player you want to trade. And that's exactly what happened to the Kansas City Royals and All-Star closer Wade Davis. On Sunday, the team announced it was placing Davis on the 15-day DL with a Grade 1 forearm strain. It's the second time this season he has landed on the DL with that problem, and it often can lead to Tommy John surgery. The Royals say his elbow looks fine, but obviously they won't be able to trade him now. In his first season as the Royals' full-time closer, Davis has posted a 1.60 ERA with 21 saves. In his most recent outing Wednesday, Davis allowed three walks for the first time as a reliever. Kelvin Herrera will take over as the closer.
Yankees at Mets (-115, 6.5)
The Bombers are in full sale mode as after dealing closer Aroldis Chapman early last week, they sent fellow lefty reliever Andrew Miller to Cleveland over the weekend. Now the Yankees might have the best farm system in baseball with the hauls they got for those two. Righty Dellin Betances takes over as the team's closer for now. I would be surprised if outfielder Carlos Beltran is still a Yankee following Monday's deadline. The Yankees lose the DH for this interleague game, meaning Alex Rodriguez takes a seat. They start ace Masahiro Tanaka (7-3, 3.16) on the mound. He suffered his first loss since June 11 last time out, allowing four runs and seven hits over five innings in Houston. He is 1-1 with a 1.20 ERA in two career starts against the Mets. One Met he won't be facing is shortstop Asdrubal Cabrera as he suffered a strained patellar tendon in his left knee while running the bases on Sunday. It's expected to land him on the DL. The Mets start Jacob deGrom (6-5, 2.56). He shut out the Rockies on five hits over seven innings in his last start but took a no-decision. The Yankees' Jacoby Ellsbury is 2-for-6 off him with a homer. Mark Teixeira is 2-for-5 with two homers.
Key trends: The Yankees are 5-1 in Tanaka's past six vs. teams with a winning record. The Mets are 1-4 in deGrom's past five on Tuesday. The "over/under" has gone under in eight of Tanaka's past 11 road starts. The under is 5-1 in deGrom's past six at home.
Early lean: Mets and under.
Blue Jays at Astros (-128, 8.5)
Toronto shortstop Troy Tulowitzki suffered a small fracture in his right thumb after he was hit by a pitch on Sunday against Baltimore. As of this writing, Tulo hasn't been placed on the DL but it seems a matter of time. The Jays are going to wait a few days to see if he shows improvement before making that move. Toronto starts knuckleballer R.A. Dickey (7-12, 4.66) on the mound here. The Jays have dropped his past three and he has allowed at least five runs in each of them. He hasn't faced Houston this season. George Springer is 2-for-4 off him with a homer. Jose Altuve is 4-for-20 against Dickey. Houston goes with second-year right-hander Lance McCullers (6-4, 3.18). He beat the Yankees last Wednesday, allowing one run and striking out 10 over six innings. This is McCullers' first career start vs. the Blue Jays.
Key trends: The Jays are 1-5 in Dickey's past six on five days of rest. The Astros are 4-1 in McCullers' past five at home. The over is 4-1 in Dickey's past five.
Early lean: Astros and over.
Cardinals at Reds (+138, 9)
Game should have live betting at sportsbooks with it nationally televised by Fox Sports 1. You apparently won't see Jay Bruce in a Reds uniform for this game; he was traded Monday to the Mets -- although there was a late hang up in the deal regarding the medicals on a Mets prospect going back to Cincinnati. I also think there's a decent chance that Tuesday's starter, Dan Straily, also is moved. Straily (6-6, 3.84) allowed a run and three hits over 7.2 innings in his last outing against the Giants. He was still a reliever back when he pitched against the Cardinals on April 15, allowing a run in three innings. Matt Holliday is 1-for-1 off him with a homer. St. Louis goes with Adam Wainwright (9-5, 4.16). The Cards won all five of his starts last month and Wainwright had a 1.77 ERA. He is 0-1 with a 7.15 ERA in two starts this year against the Reds. Brandon Phillips is a career .305 hitter off him in 59 at-bats. Joey Votto is just 7-for-38 against Wainwright with eight strikeouts.
Key trends: The Cards are 8-2 in Wainwright's past 10 on Tuesday. The Reds are 4-1 in Straily's past five at home. The under is 5-0 in Wainwright's past five vs. the NL Central.
Early lean: Cardinals and under.
Red Sox at Mariners (+153, 8)
Also a national TV game but on the MLB Network. Could the Red Sox acquire White Sox ace Chris Sale by Monday's deadline? Apparently it's down to them, but it's most likely that Sale stays on the South Side of Chicago at least the rest of the season. If Boston were to get him, it would immediately become the AL favorite in my book. Probably at sportsbooks too (it's currently Cleveland). The Red Sox go with ace lefty David Price (9-7, 4.26) in this one. He hasn't won since July 10 but deserved to last time out, shutting out the Angels over eight innings. Price beat the Mariners on June 19, allowing one run and eight hits over eight innings. He is 3-1 with a 2.25 ERA in six career starts at Safeco Field. Nelson Cruz is 9-for-25 off him with two homers. Kyle Seager is 3-for-17. The Mariners go with lefty Wade LeBlanc (1-0, 4.26). He had been shifted to the bullpen and allowed three runs over three innings in his most recent outing on July 23 in Toronto. LeBlanc went 1-0 with a 3.63 ERA in four starts after being acquired from the Blue Jays. David Ortiz is 2-for-2 off him with two RBIs.
Key trends: The Sox are 5-1 in their past six vs. a lefty. The Mariners are 1-4 in their past five against a southpaw. The under is 10-2 in Price's past 12.
Early lean: Red Sox and under.
Brewers at Padres (+110, 8)
I feel pretty confident in saying that All-Star catcher Jonathan Lucroy will not be a Brewer on Tuesday; he actually was traded over the weekend to the Cleveland Indians but the Tribe were one of eight teams that Lucroy could block a deal to and he did. Not really sure why. But he was likely going somewhere by Monday's trade deadline. Milwaukee starts Zach Davies (8-4, 3.59) here. He beat Arizona on Thursday, allowing two earned over 6.1 innings. Davies hasn't allowed a homer in his past four starts. San Diego's Wil Myers is 0-for-3 career against him. Brett Wallace is 2-for-3 with a homer. The Padres go with Luis Perdomo (5-4, 6.89). He won in Toronto in his most recent start, allowing four runs over 5.2 innings. He pitched two innings of relief on May 14 in Milwaukee, allowing two runs. Jonathan Villar is 2-for-2 off him.
Key trends: The Brewers are 4-1 in Davies' past five vs. teams with a losing record. The Padres are 4-1 in Perdomo's past five. The under is 4-0 in San Diego's past four at home.
Early lean: Brewers and under.
Read more articles by Alan Matthews