NCAA Football Betting: Fading the Top 25 Weekly Free Picks - Week 1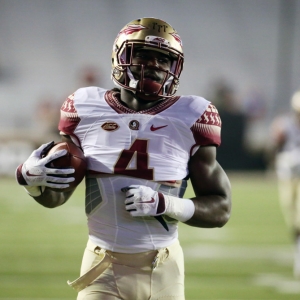 We're bringing back the Fading the Top 25 Weekly Free Picks article for the third straight season. It's been an interesting article with some findings that we believe can help bettors throughout the course of the college football season.
There will be one change to the weekly article this season. In the past; all of the selections were flat bet for one unit. This season, we will be using the Doc's Sports Unit Betting System. I will be making selections anywhere from a one-unit play all the way up to the very rare eight-unit play. The results of the selections will be at the end of each article for everyone to follow along.
The goal of this article is to track how teams in the weekly Associated Press Top 25 do against the spread. We're here to look a little deeper than most and figure out how the top-ranked teams do at the betting window. In addition, in this weekly article I'll be taking a look at which Top 25 teams I think are best to fade that particular week.
The first year I did this article we showed a small profit of $80 on a 25-22 record overall. Last year, we finished down $400 with a 17-20 record. It will be interesting to see how things change with varying up the unit sizes on the selections.
In each of the first two years, fading the Top 25 team in every game cashed at about a 51 percent clip. We'll keep track of how that goes this season as well.
Let's get to the selections for Week 1!
Play #1- Florida State -4 (4-unit play) vs. Ole Miss Ole Miss had a really nice 10-3 season last year, but they lost loads of talent on both sides of the ball. The Rebels return five starters on offense and five starters on defense. Chad Kelly is the best quarterback in the SEC, and he gives the Rebels an edge at quarterback here, but I don't think there is another position on the field where the Rebels are better than Florida State.
Ole Miss lost the Nkemdiche brothers on defense, and that is a huge blow. The biggest reason this defense was so good the last couple seasons was their strength up front. I don't see their defensive line as a glaring weakness now, but they are much weaker than a year ago. On the other side of the ball, Kelly is a good player, but he lost his top running back and top receiver. I believe teams will be well-prepared to slow down Kelly in the running game, and I'm not sure he'll be good enough in the passing game to beat the top teams without better weapons.
Florida State only has a new player at quarterback on the offensive side, and the other 10 starters are all the same from a year ago. That's a massive advantage for a team like Florida State, who was playing very well late last year. The Seminoles have the deepest group of running backs in the nation. I'm very high on Dalvin Cook, and Patrick and Pender would start for just about any other team. They'll be running behind one of the best offensive lines in the country, and I don't see many defenses being able to stop the Seminoles running game.
I'm going with a four-unit play on the Seminoles in what is a semi-home game in Orlando.
Play #2- Texas +3.5 (3-unit play) vs. Notre Dame This is a bit of a contrarian play, and you have to be a contrarian sometimes when you are fading teams near the top of the standings. Notre Dame absolutely throttled Texas last year. The Fighting Irish rolled to a 38-3 win by outgaining Texas 527 to 163 yards. Do you think Texas remembers that thrashing and wants some revenge? Of course they do. This is a great chance to do it at home in front of a national television audience.
Texas' Charlie Strong is clearly on the hot seat this year, and I expect a much-improved Longhorns team this season. Texas returns 15 starters overall. The defense has eight guys back, and I think we'll see a lot of improvement on that side of the ball.
What about the offense? Well, I like the move of bringing in Sterlin Gilbert from Tulsa to implement the "veer and shoot" offense that has been very successful. Texas needed a big change on offense, and this is certainly a big change. The offensive line should be good for Texas, which is a big help when changing to a different scheme.
Notre Dame returns only nine starters total from a year ago. The players who recently got in trouble weren't necessarily stars on the team, but it created a distraction the Fighting Irish didn't need. Notre Dame lost their top two receivers, their top three tacklers, and their two best offensive linemen from a year ago.
Notre Dame is one of the least experienced teams in the nation, and they are in a dangerous spot here in their season opener.
Play #3- Auburn +7.5 (1 unit play) vs. Clemson This selection doesn't mean I don't like Clemson in general, because I do believe Clemson will be an excellent team again this year. Auburn is a team that should be up from last year though, and laying 7.5 on the road against a decent SEC team is something I wouldn't be interesting in betting. Instead, I'll grab the 7.5 points here.
Clemson must replace five of their top six tacklers on defense, and there has to be at least a little bit of a drop off on that side of the ball. Clemson only won by three at Louisville early last year.
Gus Malzahn's Auburn team was hyped heavily going into last season, but it didn't work out at all for them. This year they are getting almost no hype. I think Auburn might fly under the radar and have some value in spots like these.
I'm keeping this one as a one unit play, because I respect Clemson a great deal.
Read more articles by Aaron Smith