2016 Razzies Awards Odds and Betting Predictions
by Raphael Esparza - 2/22/2016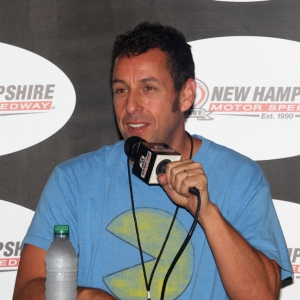 It's awards season and yes, all focus is on the 88th Academy Awards ceremony Sunday, February 28th. But the Saturday night before the Oscarshostsan even better awards night: the 35th Annual Razzies awards for the 'Worst' in movies and our friends over at MyBookie have posted odds for all categories.
Since everybody knows about the Oscarsand people may not be fully aware of the Razzies, I'm here to break down the Razzie Awards plus put some extra cash in your wallet. Hollywood was not happy with the box office numbers in 2014 as it ranked as the lowest-grossing year in recent history. The industry bounced back with a huge 2015, but despite the bounce back success the year still produced some horrible movies as well.
Some of the Razzie categories have huge favorites, but some look to be a coin toss. And in the past the Razzies have had some major upsets. Awards shows like this are such a great betting option because a sharp handicapper can easily score a big profit. But of course most offshore books will have low limits on these award shows.
2016 Razzies Awards Odds - Provided by MyBookie

Worst Picture
Pixels (-150)
Fifty Shades of Grey (+140)
Fantastic Four (+350)
Jupiter Ascending (+400)
Paul Blart: Mall Cop 2 (+500)

(Last year winner: Kirk Cameron's Saving Christmas, Odds -175)
All five movies should get this award but there is only one winner and I have to go with the favorite here. Pixels had to be one of the worst movies I have ever seen and after watching the movie not once, but twice I can't believe some of the actors agreed to do the movie. Wouldn't shock me to see Fifty Shades of Grey or Fantastic Four pull the upset but I'm laying the favorite and taking Pixels.
Worst Actor
Adam Sandler - Pixels/The Cobbler (+175)
Johnny Depp - Mortdecai (+105)
Channing Tatum - Jupiter Ascending (+275)
Jamie Dornan - Fifty Shades of Grey (+300)
Kevin James - Paul Blart: Mall Cop 2 (+450)
(Last year winner: Kirk Cameron, Saving Christmas, (-800)
There are some big names in this category and all five actors have plus-money attached to them. I know I selected Pixels for "Worst Picture" so you would think Adam Sandler would be the easy pick here but hold your horses. Don't tell my wife I'm saying anything negative here, but Johnny Depp in Mortdecai was dreadful to watch and I'm still completely confused on why he is plus money. I do believe this is a two-actor race and I say grab Johnny Depp at (+125) now because he should walk away with the Razzie.
Worst Actress
Dakota Johnson - Fifty Shades of Grey (-110)
Mila Kunis - Jupiter Ascending (+150)
Katherine Heigi - Home Sweet Hell (+250)
Jennifer Lopez - The Boy Next Door (+400)
Gwyneth Paltrow - Mortdecai (+550)
(Last year winner: Cameron Diaz, Other Woman/Sex Tape, (-250)
Talk about a sexy category right here! It's no secret that Fifty Shades of Grey was a laughing stock at the movie theaters but it still did some crazy numbers. Dakota Johnson on screen with Jamie Dornan was just brutal to watch because they had no chemistry and it was like watching family members act a scene from the book. I really wanted to select Mila Kunis in Jupiter Ascending but after watching Fifty Shades of Grey twice (work purposes) I had to lay the favorite in Dakota Johnson. I haven't watched many movies of Dakota Johnson's but her rendition of Anastasia Steele was again brutal. I can't believe they are making another Fifty Shades of Grey movie and I guess I will probably have to bet her again in this category.
Worst Supporting Actor
Josh Gad - Pixels and The Wedding Ringer (-150)
Kevin James - Pixels (+150)
Chevy Chase - Hot Tub Time Machine 2/Vacation (+250)
Jason Lee - Alvin and the Chipmunks: The Road Chip (+350)
Eddie Redmayne - Jupiter Ascending (+500)
(Last year winner: Kelsey Grammer, Expendables, Odds (+250)
Josh Gad deserves to be the favorite on this category but I'm all over Kevin James in Pixels at (+225). Kevin James is the President in the movie and just thinking about him as a president is a joke by itself. If you like long shots, I would consider Jason Lee at (+350). But my selection for 'Worst Supporting Actor' in this category is Kevin James and, again, Pixels grabs another Razzie.
Worst Supporting Actress
Julianne Moore - Seventh Son (-105)
KaleyCuoco - Alvin the Chipmunks: The Road Chip/The Wedding Ringer (+100)
Amanda Seyfried - Love the Coopers and Pan (+250)
Michelle Monaghan - Pixels (+475)
Rooney Mara - Pan (+600)
(Last year winner: Megan Fox, Teenage Mutant Ninja Turtles, Odds (+120)
Last year Julianne Moore took all the awards for Best Actress in Still Alice and who would of thought this year she is nominated for a Razzie. Yes Seventh Son was bad all around but KaleyCuoco in Alvin and the Chipmunks will pull off the upset Saturday night. When I first saw this category I thought KaleyCuoco or Rooney Mara would be the two favorites but I was wrong. Rooney Mara (+600) is a great longshot and she could be the big surprise winner of the night and at (+600) I will have a ticket on her. Overall, my selection is KaleyCuoco and I hope she killed the Alvin and the Chipmunks movie franchise.
Worst Screen Ensemble
Jamie Dornan and Dakota Johnson - Fifty Shades of Grey (-200)
Adam Sandler and any pair of his shoes - The Cobbler (+200)
Kevin James and either his Segway or his glued-on mustache - Paul Blart (+200)
Johnny Deep and his glued-on mustache - Mortdecai (+400)
All four Fantastics (Fantastic Four) (+650)

(Odds provided by Bet Fair)
After I watched the new Fantastic Four I thought I would bet that movie if they were selected for any type of Razzie. But then came the movie Fifty Shades of Grey. I already bashed Fifty Shades of Grey in other categories but when I saw Jamie Dornan and Dakota Johnson up for Worst Screen Ensemble I knew I would have a winner. Lay the -200 because this still has value and wouldn't shock me to see this close around -400).
Raphael Esparza is one of the top handicappers in all sports. Don't forget this week Esparza will his 2016 Academy Awards Odds and Predictions. New clients can take advantage of Doc's no-hassle $60 free picks offer and get Esparza's weekend picks. Click here for $60 worth of free picks.