Super Bowl Coin Toss Betting: History and Trends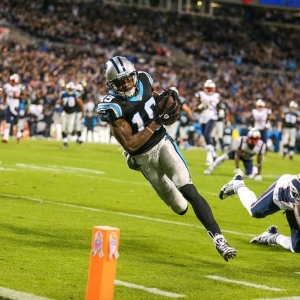 There is no stupider way to throw away your money than betting on the Super Bowl coin toss. Actually, there are lots of dumber ways, but that doesn't mean that betting on the coin toss is even close to a good idea. Despite writing endlessly every year about how stupid the bet is - and I'll do it again this year - it continues to be a popular bet for sportsbooks to offer. I listen to what the people want - even if I mock them for it - so if you are committed to Super Bowl coin toss betting, history and trends will give you all you need to make the best decision you can. Of course, even the best decision is a bad decision - but do what you want to do.
History
I called this section history, but really I could call it math for idiots. How many sides does a coin have? Two. Is one side heavier or somehow more likely than the other side to come up? Not unless Roger Goodell is determined to mess up the coin toss like he has messed up everything else. So, over the long term should one side of the coin have any edge at all over the other side? Of course not, don't be ridiculous. There have been 49 previous Super Bowls. That means that there have been 49 Super Bowl coin tosses. We would expect to have had half of the coin tosses come up heads and half come up tails. That would mean 24.5 heads and 24.5 tails. But wait, we can't have half a head or half a tail. So, we would expect to have 25 of one and 24 of the other - though we could possibly see a bit of a disparity between expectations and realities because the sample size is small. So, what does history tell us? Last year the coin toss was tails. That raised the total for tails to 25 in 49 years, leaving heads at 24. Exactly as we predicted, in other words - proving that the coin toss in indeed a 50/50 bet. And further proving how incredibly stupid it is to bet less than even money on the coin toss.
Winning team
If you aren't content just betting on how the coin toss turns out then you can bet on whether the team that wins the coin toss is going to win the game. This bet is just as insane as betting on the actual outcome. Last year the Seahawks won the toss and lost the game. Want to make a wild guess on how many times that has happened in 49 Super Bowls? Yup, 25. Compared to 24 for winning the toss and the game. Exactly the same as just betting on the coin toss, in other words. Wow, I'm starting to actually believe that betting on the coin toss doesn't make a lot of sense.
Panthers
This is the second time that the Panthers have played in the Super Bowl, so they don't have deep trends established. For the record, when they were in the game the coin came up tails, the Panthers won the toss, and they lost the game while covering the spread. Make of that what you will.
Broncos
The Broncos are making their eighth Super Bowl appearance. There isn't too much to learn from the seven previous tosses. The toss has come up tails in four of the seven games - just as you would expect. Conspiracy theorists will get excited by the fact that the last three times it has been tails, though. They have won the toss just twice - once when it was heads and once when it was tails. Both times they won the Super Bowl, though, they lost the coin toss.
Location
The game has never been played in this stadium, or in the home field of the Niners for that matter, so we can't pretend that the coin flip history of the location is relevant even though it obviously isn't. There have been 10 Super Bowl games played in the state of California, though. Six of the 10 coin flips have gone tails. So maybe there is a bias towards heads in the golden state. Or maybe heads are due. Or maybe it's just completely random, you fool.
NFC
I have been dismissive of a lot of things in this article, but I do have to admit that this is both odd and surprising - the NFC has won 19 of the last 22 coin tosses. They have won the last two but are just 2-2 in the last four - so at least order has been restored in the short term. Teams that have won the toss are just 10-12 in the last 22 years, though, so the NFC coin toss dominance hasn't really mattered in the grand scheme of things. Shockingly.
Doc's Sports is offering $60 worth of member's picks absolutely free - no obligation, no sales people - you don't even have to enter credit card information. You can use this $60 credit any way you please for any handicapper and any sport on Doc's Sports Advisory Board list of expert sports handicappers. Click here for more details and take advantage of this free $60 picks credit today .
Read more articles by Trevor Whenham