Who Dies in the Walking Dead Season 7 Premier? Odds and Betting Predictions
by Raphael Esparza - 6/29/2016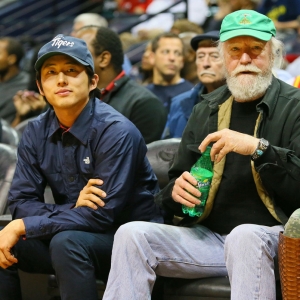 Additional research done by Dominic Sunseri.
It's never too early to start over thinking about the next season of "The Walking Dead", and for me it's never too early to lay some entertainment betting action. Season 6 ended with an epic cliffhanger as the character Negan with his baseball bat "Lucille" wrapped in barbed wire is getting ready to smash a major character to death.
The Walking Dead finales are known for surprisingly killing off characters, but the end of Season 6 was nothing but brilliant as we have to sit around all summer long wondering who got that bat to the head. As I break down the 11 characters that could be bludgeoned to death when The Walking Dead resumes their seventh season in October, I will give you some surprise selections and of course a nice long shot that could shatter all social media outlets.
Just in case you didn't know, The Walking Dead is based off a comic book, but it doesn't always follow the comics. With that said, in the comics Negan's first kill is Glen, so you would think Glen is going to be introduced to Lucille. However, I'm not so sure. With Season 6 TV ratings dropping (Season 6: 13.15 average viewers and Season 5: 14.40 average viewers), you figure The Walking Dead executives need a bang to get the viewers back. Killing Glen would be big, but that would not be epic and that would not bring back the viewers that decided to leave The Walking Dead.
If Glenn was going to be the easy choice as Negan's first victim, why film 11 different death scenes with all the major characters? According to The Hollywood Reporter, "11 cast members involved in the scene have already filmed a death scene. The Walking Dead producers and the episode director will then work with the show's editors and pick the character who does indeed die."
Who do I think Negan killed? Check out my odds and my overview for all 11 characters that could be off the show starting Season 7.
Latest Odds by Raphael Esparza and by Mybookie.
Glenn (Mybookie +185) - (Raphael 2-1)
I stated up above that in the comic books Negan kills Glenn and that is why he is the favorite right here. The beginning of Season 7 could go either way with Glenn because in that last episode of Season 6 Glenn did act out when Negan pointed to Maggie, his wife. In my eyes Glenn should have died a long time ago, so killing him now is not good for business or ratings. Yes, killing Glenn would spark the show a bit just because of how Maggie would handle the pregnancy. But that is too similar to the comics and would not shock viewers. Glenn is safe, and I believe the producers are going to make a splash and get back the viewers they have lost. The betting favorite is safe here, but for how long is the question!
Rosita (Mybookie +200) - (Raphael +200)
A bit shocked that Rosita is so high, and I was torn about putting her at 5-2, but some experts that I have talked to believe that if it's not Glenn then Rosita gets the bat. Killing Rosita would give other characters more limelight. But here we go again: would killing Rosita make enough splash? Rosita is safe, and posting 5-2 is just a safe number because I believe she could be the next female to die.
Abraham (Mybookie +300) - (Raphael +350)
At first I thought Abraham would be around for a while, but then Season 6 started and now my views on Abraham have changed. Abraham had a weird Season 6, breaking up with Rosita and going through some mental issues and hooking up with Sasha, but the last two episodes of Season 6 were deal breakers. Abraham is my pick for getting Negan's Louisville Slugger, and here's why! Rumor has it that before Glenn is killed off, Abraham steps in and Negan kills him because he steps out of line. Then he kills Glenn after Abraham, and two people don't make it out of the first episode of Season 7! If you are a Walking Dead executive that is how you make a splash and that is how you revive the show. It's a perfect scenario, and they stay close to the comic books. Abraham was a major character towards the end of Season 6 with the start of dating Sasha and breaking up with Rosita, and he was getting close to all major characters that will survive. Grab the +350 on Abraham and maybe just maybe ask your bookie or offshore provider to see if you can parlay Abraham to Glenn death. Should pay pretty good!


Aaron (Mybookie +350) - (Raphael 6-1)
Here is another character that dies in the comics, so it wouldn't surprise me to see him get killed off. However, who would care if Aaron dies? His character didn't have much interest last season, and if Aaron receives the bat would that make any buzz that Sunday night or Monday morning. Not really! Aaron is safe, but I don't see him safe for long unless his character takes a turn in Season 7.
Eugene (Mybookie +400) - (Raphael 8-1)
During Season 5 and the beginning of Season 6 I thought Eugene could be gone in any episode until he stumbled on the recipe to produce ammunition. I believe Season 7 could be huge for Eugene and both Grimes' group and the Saviors. Eugene is safe, and I thought he would have higher odds. But at the same time if Eugene gets the bat that would cause a small shock to the Walking Dead enthusiasts. I'm hoping its not Eugene because his story line could be good for the upcoming season.


Michonne (Mybookie 10-1) - (Raphael 12-1)
What can we say about Michonne in Season 6 and what we could see in Season 7? Last season Michonne hooked up with Rick, but before that she really didn't have a major role in recent episodes. Michonne is still one of the major characters on the show, but if you are Negan and you want to make a statement in front of Rick you kill Michonne. I do believe Michonne is safe, but out of all the females on this list I could see Michonne getting the bat to the head. Talk about social media buzz if it is Michonne. If that happens how many women is Rick going to lose after he sleeps with them? If you are looking for a nice double-digit long shot then Michonne could be that nice ticket to have. I will have a live ticket on her!
Daryl (Mybookie 12-1) - (Raphael 16-1)
Not only would Twitter explode if Daryl dies by Negan's hand but I can guarantee my wife will stop watching the Walking Dead. Daryl has to be one of the most beloved characters on the show, and he was just shot by Dwight. No way Daryl goes by the bat, although killing him would give producers the buzz that the show needs. However, why kill the best thing the show is offering? I know I only posted 16-1 odds, but I was being safe because Daryl should be much higher and he is safe as safe can be.
Maggie (Mybookie 16-1) - (Raphael 20-1)
How sick can Negan be if he decides to kill a pregnant woman by a baseball bat! Maggie in the comic books plays a large role, so her dying by Negan in my eyes is farfetched. Therefore, I hate to say if I had to pick who dies first of Glenn or Maggie it has to be Glenn. If you want the biggest shock and awe on this list I do believe it has to be Maggie. Not only would the Internet break if Maggie dies by the bat, but I do believe negative press could occur. But at the same time what a big power move for Negan if he chooses Maggie. Maggie is safe in my eyes because again no way they kill a pregnant woman by a baseball bat with barbed wire wrapped around it.
Sasha (Mybookie 16-1) - (Raphael 30-1)
What buzz would the show get if Sasha was the one to get killed by Negan? Absolutely nothing! Sasha is safe in my eyes, but if my prediction is correct and Abraham gets killed then the storyline with Sasha could be interesting.
Carl (Mybookie 25-1) - (Raphael 35-1)
I'm not going to lie, I wish Negan would bash Carl's head in cause he gets on my nerves, but Carl is safe and in the comics Carl and Negan have an interesting relationship. Carl has had the worst luck since the beginning of the series getting shot twice, losing an eye in one of the gunshot wounds, he lost his mom, and in Season 1 he thought his dad was dead. Carl lives, and we should see him have a much bigger role in the upcoming seasons.


Rick (Mybookie 33-1) - (Raphael 50-1)
No chance Rick dies in Season 7, and if any Grimes dies in the opener it would be Carl. Season 7 is going to be very interesting, and the head-to-head matchup between Negan and Rick is going to be fun to watch.
Raphael Esparza is one of the top handicappers in all sports. Esparza is looking for a monster 4th of July holiday weekend in all sports. Esparza will have action in MLB Baseball, WNBA Basketball, Euro Cup soccer, MLS Soccer, and CFL Football. New clients can take advantage of Doc's no-hassle $60 free picks offer and get Esparza's weekend picks. Click here for $60 worth of free picks.