2017 Expert Super Bowl Picks: Betting Predictions For Patriots vs. Falcons
by Alan Matthews - 1/27/2017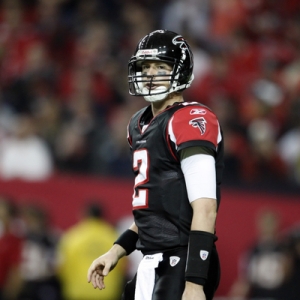 Think about what amazing championship games we have had in 2016 and early '17. Game 7 of the NBA Finals between the Cavaliers and Warriors in Oakland brought us the "Block" and gave the city of Cleveland its first-ever NBA title. Game 7 of the World Series between the Cubs and Indians in Cleveland brought us the "Rain Delay" and gave the North Side of Chicago its first World Series title in 108 years. The NCAA basketball final between Villanova and North Carolina brought us the "Shot" and gave the Wildcats their first title since 1985. The college football National Championship Game brought us the "Pick Play" and gave Clemson its first National Championship since 1981. Even hockey's Stanley Cup Finals was an exciting six-game series between the Penguins and Sharks. Shoot, the MLS Cup between Seattle and Toronto was good theater!
The NFL is king in America, but this season's playoffs have been absolutely terrible in terms of drama other than one day: Jan. 15. That Sunday, Green Bay upset Dallas 34-31 in the NFC Divisional Round and the Pittsburgh Steelers won in Kansas City 18-16. The other eight games have been decided by at least 13 points each. Since 1997, the NFL postseason has had an average of 4.8 one-possession games. This postseason just those two.
So the world needs a really competitive Super Bowl L! in Houston on Feb. 5 between the AFC champion New England Patriots and NFC champion Atlanta Falcons. And I think we will get it. With Tom Brady facing Matt Ryan, it's likely the most star-studded QB matchup in the Super Bowl since Aaron Rodgers beat Ben Roethlisberger in XLV six years ago. No disrespect meant to guys like Eli Manning, Joe Flacco, Russell Wilson and a broken-down, past-his-prime Peyton Manning who have won titles since then.
Patriots vs. Falcons Betting Story Lines
I split on my picks for the conference title games. I recommended New England -6 at home vs. Pittsburgh and the Patriots won 36-17. Steelers fans might wonder whether things would have been different if Le'Veon Bell, arguably the league's best running back and who had been tearing I up for about two months, hadn't left in the first quarter for good with a groin injury. I highly doubt the result would have changed.
The key play was no question late in the second quarter with the Patriots up 17-6. It looked like Steelers tight end Jesse James had caught a 19-yard TD pass from Roethlisberger, but on review James was ruled down just shy of the goal line. The Steelers still figured to score with first-and-goal at the 1 with under two minutes left, but two DeAngelo Williams runs were stuffed (OK, maybe Bell scores there) and then a Roethlisberger pass was incomplete. The Steelers settled for a deflating field goal. I wrote in my preview that the Steelers absolutely couldn't settle for field goals over TDs in the red zone like they did the week before vs. Kansas City. I also touched on the fact that Roethlisberger had really struggled away from home this season. He really wasn't all that great vs. New England as the Pats took Antonio Brown largely away. That's what New England's defense does: takes the opponent's best offensive player out of the picture.
I wasn't surprised the Falcons beat the Packers last Sunday in the final game ever in the Georgia Dome, but I thought it would be close and took the Pack +3.5. That game also changed on a field goal. The Falcons drove right down the field on their first possession to take a 7-0 lead. The Packers drove back down the field when they got the ball but stalled at the Falcons' 23. No worries, Green Bay brought out Mr. Automatic Mason Crosby. Alas, he missed from 41 yards, ending his NFL-record streak of 23 straight successful field goals in the postseason. It was also the first missed field goal attempt in these playoffs by any kicker. The Falcons went down and kicked a field goal and really that game was over. Final score: 44-21.
So it's Brady looking to stamp himself the greatest quarterback in NFL history with a record fifth Super Bowl ring. The only other QBs with four are Joe Montana (Brady's idol and largely the guy he's battling for greatest ever title) and Terry Bradshaw. Brady had an amazing season at 39 and truly looks like he could keep playing at an MVP level until he's about 45. You will see Brady retirement props at all the books -- it's not happening. Ryan is going to be named the NFL MVP on Super Bowl weekend as he looks to bring the Falcons their first championship. Ryan also is probably going to be the NFL's highest-paid player when the 2017 season opens. He has earned a huge extension.
Patriots vs. Falcons Betting Odds and Trends
At 5Dimes , New England is -3 (-110) with a total of 58. On the moneyline, the Pats are -155 and Falcons +135 . On the alternate lines (there are dozens but I'll keep this short), the Patriots are -3.5 (+115) and -2.5 (-135). New England is 15-3 against the spread (best in NFL) and 8-10 "over/under." Atlanta is 12-6 ATS and 15-2-1 O/U (best in NFL).
The Patriots have covered five in a row vs. teams with a winning record. They are 5-1 ATS in their past six playoff games. New England is 1-4 ATS in its past five Super Bowls. Atlanta is 4-1 ATS in its past five after scoring at least 30 points in its previous game. The Falcons are 6-2 ATS in their past eight after a win. The over is 6-1 in New England's past seven playoff games. The over is 5-0 in Atlanta's past five vs. teams with a winning record. The Patriots are 4-0 ATS in the past four meetings.
Patriots vs. Falcons Betting Prediction
As I'm sure you know, AFC and NFC divisions play all four teams in one division in the opposite conference every season. That rotates every year and since there are four divisions in each conference, an AFC East team, say, would play an NFC South team once every four years. The Patriots and Falcons haven't played since Sept. 29, 2013, at the Georgia Dome. New England won its fourth straight vs. the Falcons, 30-23. Brady threw for 316 yards and two scores and Ryan 421 (career high at time but since bested) and two scores. Future Hall of Famer Tony Gonzalez had a big game for Atlanta. The Falcons will visit New England next regular season.
Other than for betting reasons, I don't have a dog in this fight. I simply want a competitive game. I won't touch on the total here as you can look for a story on that here at Doc's upcoming. It is the highest total in Super Bowl history. If this game were outdoors, I'd lean Patriots because the Falcons are built to play indoors. Yes, the NFL is considering having the NRG Stadium roof open, but the weather won't be an issue. Thus I'll take the 3.5-point alternate line.
Doc's Sports has been established as the best in the business for well over 40 years. We want you to see why! That is why new clients can get $60 worth of member's picks free by clicking this link for a no-hassle signup .
Read more articles by Alan Matthews