Free NBA Picks: Thursday, Feb. 2, 2017, Opening Line Report and Handicapping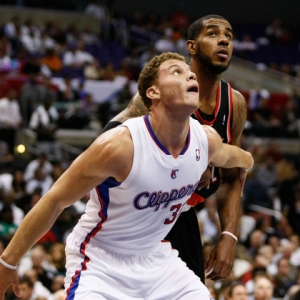 Being as Thursday night is the usual TNT doubleheader, I feel I must address the sudden public feud between Hall of Famer Charles Barkley and future Hall of Famer LeBron James. I won't go over every word said as I'm sure you heard it all over the past 24 hours or so because it led every sports show out there - temporarily overtaking the Super Bowl. Did Barkley have some valid points in his criticisms of LeBron? I think so. Also consider that the Chuckster is Michael Jordan's pal, and thus Barkley has been critical of LeBron because so many compared James to Jordan. I think James had some justified responses to Barkley as well. Don't even compare these two as players as Barkley was really good and won an MVP Award but never a title and was not in LeBron's stratosphere. Frankly, I think this is just LeBron inventing motivation for himself during the dog days of the season and with his team really struggling. I will definitely be tuning in to hear Barkley's response on the TNT studio show on Thursday. The Cavs are on TNT both Monday and Thursday next week as well.
Lakers at Wizards (TBA)
Los Angeles ended a three-game overall losing streak and seven-game skid at home with a 120-116 win over Denver on Tuesday. D'Angelo Russell returned from a three-game injury absence and had 22 points, 10 assists and seven rebounds. Nick Young scored 23 points, Lou Williams added 21 and rookie Ivica Zubac had a career-high 17. Julius Randle was out with pneumonia. This starts a five-game trip. Washington won its fifth straight Tuesday, 117-101 over the Knicks. Bradley Beal had 28 points as the Wiz won their 15 th consecutive at home. First meeting of the season between Los Angeles and Washington. The teams split last year, each winning at home.
Key trends: The Lakers are 2-6 against the spread in their past eight on the road. The "over/under" is 16-7 in the Wizards' past 23 after a win.
Early lean: Wizards will crush the Lakers (TBA for Randle).
Hawks at Rockets (-9, 222)
First TNT game. I was all ready to have my introduction to this story being Dwight Howard's return to Houston. He will not be warmly welcomed, just like he isn't anytime he goes to Los Angeles or Orlando. The Rockets are much better off without him, although Howard is having a nice year in his hometown. I'm assuming Howard will play here even though Atlanta was in Miami on Wednesday. It wouldn't shock me if he invented an injury just to avoid the boos. Houston clobbered Sacramento 105-83 on Tuesday. Ryan Anderson had 25 points and 11 rebounds. James Harden, who banged knees early in the first quarter, finished with 10 points, seven rebounds and eight assists. Harden says he's OK. Houston lost in Atlanta 112-97 on Nov. 5. Howard had 20 points and 13 rebounds. The Rockets have lost six straight in the series and the past two at home.
Key trends: The Hawks are 5-1 ATS in the past six meetings. The over is 4-1 in the Rockets' past five on Thursday.
Early lean: Hawks and over.
76ers at Spurs ( -13.5, 209.5)
Philadelphia was in Dallas on Wednesday without Joel Embiid, and he won't play here. I hope that guy stays healthy because he has Hall of Fame potential, but his body just doesn't seem to cooperate. San Antonio ended a two-game losing streak with a 108-94 victory over Oklahoma City on Tuesday. Kawhi Leonard had 36 points and kept Russell Westbrook scoreless in the fourth. Spurs coach Gregg Popovich got his 1,126th career victory, leaving him one shy of tying the league record for most wins with one franchise held by Utah's Jerry Sloan.San Antonio swept Philly last season, has taken 10 straight overall in the series and 11 in a row at home.
Key trends: The 76ers are 3-7 ATS in the past 10 meetings. The under is 8-1 in the previous nine.
Early lean: Spurs and under.
Warriors at Clippers (+10, 226)
Second TNT game. Both teams played Wednesday, so we might perhaps see a key guy or two sit - especially as tensions can get high between these hated rivals. Golden State was home to Charlotte and Los Angeles in Phoenix. The Warriors have won eight consecutive in the series and the past four in L.A. These teams just played last Saturday in Oakland and the Warriors tied the largest margin of victory in the series with a 144-98 wipeout. Steph Curry had 43 points.
Key trends: The Warriors are 4-1 ATS in the past five meetings. The under is 4-1 in the previous five in L.A.
Early lean: Clippers and under.
Read more articles by Alan Matthews