Game of Thrones Final Season Predictions with Odds and Expert Picks
by Raphael Esparza - 9/4/2017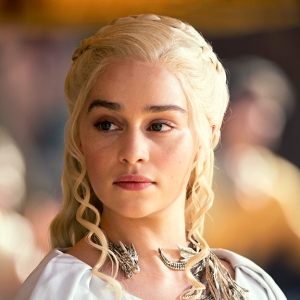 It already seems like forever has passed since Season 7 of "Game of Thrones" ended, but it has only been three weeks and I'm already in panic mode. Season 7 ended with so many twists, turns and "OMG" moments that I can't believe the last and final season of Game of Thrones will probably not be out until 2019!
So, since you have to wait almost two years, why don't you wait with some action on the line! Yes, that is correct, you now can bet on what will happen on the series finale Season 8 of Game of Thrones. Online Sportsbook Bovada was the first to release betting odds on the upcoming Season 8 of Game of Thrones, but online Sportsbook MyBookie took it to another level.
MyBookie not only adjusted the odds that Bovada had but also added six additional props, including one of my favorites, 'Will Jon Snow Ride a Dragon on Season 8?' Season 8 will be epic for all Game of Thrones fans, and if you think you have family problems, just watch this show from Season 1 and you might not think your family problems are all that serious.
Here are all the Game of Thrones betting props from online Sportsbook MyBookie, and I will break down all the props and give you my betting advice for Season 8. Jump on these Game of Thrones betting props quickly because these numbers won't be up forever, especially if we have to wait two years!! SPOILER ALERT: if you are not caught up on the just-finished season and don't want to be spoiled, stop here!
Who Will Rule Westeros at the End of Season 8?
Jon Snow -120
Daenerys Targaryen +200
Jaime Lannister 10-1
Tyrion Lannister 20-1
Cersei Lannister 25-1
Sansa Stark 30-1
Arya Stark 55-1
Bran Stark 70-1
Night King 40-1
Varys 65-1
Euron Greyjoy 100-1
No One Rules 10-1
Read closely, because this prop states 'Who Will Rule Westeros at the End of Season 8' not who will sit on the Throne. Of course, Jon Snow is the favorite to 'rule' because of the shocking news that his real name is Aegon Targaryen and that he is technically the one true Targaryen heir to the Iron Throne. Daenerys Targaryen is +200, and she already lost one dragon and the Night King has figured out how to kill her dragon children. Season 8 will be shocking, and it wouldn't surprise me to see a big upset on who will 'Rule' after the series finale. I could be boring here and take Jon Snow (Aegon Targaryen) or the Dragon lady, but I'm thinking outside the box. I'm taking either Arya Stark 55-1 and her many faces or the Night King at 40-1.
How Many Viewers Will Tune in for Season 8 Premier
"Over" 11.5 Million Viewers -180
"Under" 11.5 Million Viewers +140
The Season 7 finale of Game of Thrones hauled in 12.1 million total viewers, and that finale was the most-watched episode ever. That was up 13 percent from the previous record high two weeks earlier and a huge 36 percent higher than the Season 6 finale. Bet this proposition over because of how Season 7 ended; I could easily see this number get close to 13 million total viewers.
Who Will Kill Cersei Lannister
Jaime Lannister -200
Arya Stark +500
Tryion Lannister 12-1
Someone/Something Else +300

You could probably add my name to this list if I lived in King's Landing, but if I was the show producer or writer I would have Arya Stark +500. However, sorry but I see the favorite killing Cersei Lannister. I know Cersei Lannister is carrying Jamie Lannister's baby, but with how Season 7 ended he probably doesn't care anymore. It's not how Cersei Lannister dies but it's when will she die in Season 8, and I see her ex-lover, brother, and one-handed man killing her. I know -200 is a bit high, but this number will climb!!
Will Another of Daenerys' Dragons Die in Season 8?
Yes +225
No -350
In Season 7 the Night King killed one dragon and brought it back to life, so I highly doubt we see another dragon die in the final season. No value here with the 'No', but again if you are looking to tie up your money for almost two years then I say bet the 'No' because I see a certain couple maybe riding dragons off into the sunset.
Who Will Be Killed or Destroyed First (Clegane Bowl)?
Sandor 'The Hound' Clegane +300
Gregor 'The Mountain' Clegane -500
Gregor 'The Mountain' Clegane is a beast, but he will go sailing first in this Game of Thrones head-to-head matchup. Sandor 'The Hound' Clegane is the younger brother of 'The Mountain', and I see Sandor going toe-to-toe with his big brother. Sandor foresaw his brother's death once already, so a mega-fight between these two characters is pretty much certain. And again I see Gregor 'The Mountain' being killed or destroyed first. Is it by his brother is probably the million dollar question, but we have to wait and see.
Will Sansa Stark Die in Season 8?
Yes +300
No -500
Hear me out before you start tweeting me or emailing me! I believe getting +300 on Sansa Stark dying in Season 8 has great value. She just got done killing Littlefinger (she didn't slice his throat; Arya Stark did) but she pretty much ordered his death. I do believe one of the Stark kids or bastards do not survive Season 8, and it wouldn't shock me to see Sansa Stark take a sword to the head. I already wrote that I believe Arya Stark could rule by series end, and if she is alive I see Sansa Stark dying in the second-to-last episode of Season 8. You heard it here first!
Will Varys Die in Season 8?
Yes +180
No -320
Can someone please tell me how Varys has survived 7 Seasons of Game of Thrones? Varys is only thinking about himself and himself only, but in Season 8 his fictional nine lives goes out the window and I see him dying. I don't know how, and I don't know who, but grab the +180 because Varys doesn't survive the series finale.
Will Euron Greyjoy Die in Season 8?
Yes -180
NO +160
Euron Greyjoy remains a big player left in the game, and I see him playing a big role in Season 8 and I also see him taking a big character's life and he will also lose his life. Euron wanted nothing to do with fighting the 'Dead Army', so he is fleeing to the sea, but I see someone traveling to find him and take him out. It will probably a family member! I can't spoil everything in this article. Take the 'Yes' that Euron Greyjoy dies in Season 8, and I would say this might be the safest bet on the Game of Thrones betting board.
Will Tyrion Lannister Die in Season 8?
Yes +350
No -500
Ok, I had to put him on the list just because of the shock and awe, but Tyrion Lannister will survive Season 8. Can you imagine if the show writers killed Tyrion Lannister before the series finale? His death could break social media that Sunday night! Tyrion will be around to see his sister die, and he will be around to see who will rule Westeros, but if you really want to blow up social media and have an episode be talked about for the ages then you kill Tyrion Lannister. I know -500 on the 'No' is huge, but I say throw a couple bucks on the yes just because this is the last season of the mega-show on HBO.
Will Daenerys Targaryen be pregnant with Jon Snow Baby in Season 8?
Yes -600
No +450
Not only did Season 7 end with a bang, but it also ended in a bang in the bedroom with Daenerys Targaryen and Jon Snow. At the end of Season 1, Daenerys Targaryen was told by the priestess Mirri Maz Duurthat that she would never be able to have children following the blood sacrifice of her unborn son Rhaego, but that was in Season 1 and who can remember that far back. Jon Snow or real name Aegon Targaryen can break that spell, and the two will have a baby. Why would they bring up her fertility if this story line was not already in the books. In the fans eyes this feels appropriate that the show would end with the birth of Jon and Daenerys's child (what would the baby look like is the million dollar question). Pretty much this show was based on fathers and sons, mothers and daughters, and family legacy will be the last scene we will see. Or another 'Red Wedding'!!
Will Jon Snow Ride a Dragon in Season 8?
Yes -350
No +200
I love this proposition because I see the final battle taking place at Winterfell, and we will have not one, not two, but three characters riding dragons. Yes I see the Night King riding his dead dragon and I see Jon and Daenery's riding the other two dragons. We should see an epic battle with the White Walkers, and it's a given that Jon Snow will ride a dragon in Season 8. He got to ride the Mother of Dragons, so why not ride a real dragon to end the show and series? Take the yes 6 days a week and twice on Game of Thrones Sundays
Raphael Esparza is one of the best handicappers in all sports. This weekend Esparza will have plays Week #1 NFL Football, College Football. MLB, WNBA Playoffs, Soccer, CFL, Boxing, and UFC 215. Esparza is looking for another winning football season and right now Esparza has all his football packages available. Last year in College Football Esparza cashed not ONE but TWO 8-Unit College Football Game of the Years and this football season he looks to dominate the gridiron. New clients can take advantage of Doc's no-hassle $60 free picks offer and get Esparza's weekday picks. Click here for $60 worth of free picks .