MLB Handicapping: Most Interesting Series in April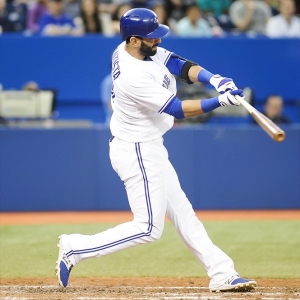 After a very long offseason, baseball is back, baby. The first two days of the season have already offered some memorable games and surprising outcomes. And that's just a tiny taste of things to come. You never really know what you are going to get in April, and there are always going to be teams that are much better than expected and others that are much worse. From where we sit right now, though, there are five series that stand out from all the rest in April as the ones that promise both to be the most interesting and the most informative:
Boston at Toronto, April 18-20: These should be the two best teams in the AL East. Boston is the strong favorite to win the division, and Toronto seems fairly well positioned to be a wild-card team and make the playoffs for the third straight year. For both teams a lot depends on the ability of their touted pitching staffs to live up to major expectations. Boston starts with a reasonably soft schedule , so this series will be the biggest test they have faced so far, and the schedule sets up for them that they should be able to have their pitching lined up like they will want to. Toronto also has a reasonably soft schedule, though they lost their opener in extra innings to Baltimore, and they have five more games against them before this Boston series, so that will be important. The Jays have a day off before this series, so they also have the ability to get their pitching lined up for this huge test. These teams don't like each other much, and they usually play pretty great series. With luck this will be another, and it will tell us a lot about what the power structure of the AL East really looks like right now.
Houston at Cleveland, April 25-27: These teams are both strongly favored to be divisional winners, so this is both a huge test for both teams and a chance for them to make a big statement early on. Cleveland has a laughably soft start to the season, so there is a strong chance that they will come into this one with a big, shiny record. They are opening against Texas, and then they play what could be a somewhat decent Arizona squad, but then after that it's the White Sox, Tigers, Twins, and White Sox again. If the Indians are half the team people think they are then they should win at least 10 of those 13 games. When they play that many bad teams in a row you have to worry about their ability to step it up for a big opponent like this one. Tough teams will be just fine, though, so we'll get a good sense of where the team is at mentally after the disappointment of the World Series last year. Houston opens up a little tougher with seven against Seattle split up by three against the Royals, but then in Oakland, the Angels and Tampa Bay they have an easy stretch of their own, too. Houston didn't start like they wanted to last year, so this month, and this series, are very important if they want to do what they plan to.
Washington at New York Mets, April 21-23: The NL East should be a heck of a battle between these two squads, and this series is our first real chance to see how they match up on the field. Washington has 15 games before this one, but only three against St. Louis are particularly tough. They should be well rested and ready for this test. The Mets have a much easier schedule even than the Nationals - their only opponents before this series are the Braves, Marlins and Phillies. If the pitching is ready then this team could have the best record in baseball through two weeks. Really, it would be a big disappointment if they weren't right near the top of the heap. As with the Indians, we have to be concerned that both teams could develop some bad habits that will be tough to shake off as they play against what should be outmatched teams. As long as they avoid lethargy, though, this should be a great series that will set an early tone for what should be a serious season-long battle.
L.A. Dodgers at Chicago Cubs, April 10-13: Expectations couldn't be higher for the Cubs this year, so any time they play a top-level contender things are going to be interesting. We'll learn something about the Dodgers here, too. As things set up now they aren't lined up to have Clayton Kershaw for this series - he's on track to pitch two days before this series and the day after. Kershaw is the best pitcher on the planet, so he's obviously the best that the Dodgers have. Without him this pitching staff doesn't overwhelm, so we'll see what L.A. can do against the best when they aren't at their best.
L.A. Dodgers at San Francisco, April 24-27: The Dodgers make a repeat showing here, and this time they will have Kershaw going during this four-game set. It doesn't take a genius to figure out why this one matters. This is an early-season showdown for NL West supremacy. Both of these teams should be playoff squads, but the division title obviously is very significant - and both teams could win it. The Giants open with seven of 10 against the Diamondbacks, which could be a serious test. Beyond that, though, they have three against San Diego and seven against Colorado, so there is a good chance that the Giants come into this one with a better record than the Dodgers. If they could then beat the Dodgers at home they could have a solid early-season divisional lead to play with.
Doc's Sports MLB handicapping team is offering $60 worth of member's baseball picks absolutely free - no obligation, no sales people - Claim your free MLB picks here now. Also, for a limited time only get three MLB handicappers for the price of one. Click here for details . Get free MLB picks daily at Doc's Sports baseball predictions page .
Read more articles by Alan Matthews