NBA Championship Odds and Expert Betting Predictions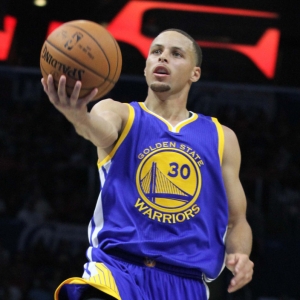 We are not quite halfway through the NBA season, but we are getting close. That means we have seen enough basketball to start to get a sense of what is likely to happen. Spoiler alert - not much has really changed. Heading into the season it seemed like we had a looming, nearly inevitable clash of the titans for the title. Now? Same thing - more than ever, really. The cast of contenders is perhaps slightly different than expected, but no team has done enough to make us think that fate won't be realized. Here's a look at how things set up, with futures odds from BetOnline :
Golden State (-130): This team is 31-5 so far this year, and I don't feel like that means anything. They are, in terms of their evolution, just toddlers. Every time you tune in and watch them they seem to be figuring things out a little bit more - how to play together, how to maximize the ridiculous tools they have, how to do everything without trying to do too much, and so on. They are a significantly better team now than they were in October, and I don't see any reason to believe that they aren't going to improve at least as much between now and the end of the year as long as they stay healthy. We could go deep into detail here, but what do we need to say? Two of the five best players in the league play on this team, and the rest of the starting lineup doesn't suck, either. Oh, and their coach is an oracle. The Warriors are going to win the title. Of that I am increasingly confident. And I'm not convinced that it is going to be that tough for them - at least relatively. Of course, this price is insane, and there is no reason at all to bet it. Think of it this way - if you can pay less to bet on them to win one game than to bet on them to win 16 playoff games then it's a terrible idea to tie your money up for six months.
Cleveland (+250): They are the defending champs and are continuing to show that they have no intention of giving up the crown. There is no doubt at this point that they are the best team in the East and that it is their conference to lose. Toronto is the biggest threat, and to call them a threat is a stretch. They certainly haven't found ways to consistently push the Cavs yet. We know they are good enough to win it all, too, for one big reason - they have already beaten Golden State.
What I really love, though, is the lack of complacency despite having everything going for them. They weren't getting what they needed from Mike Dunleavy Jr., so they traded him and a basically meaningless first-round pick for pretty much the perfect piece for their needs - Kyle Korver. With the force of nature that is LeBron, the ideal complement is a guy who stands back, catches passes while wide open and sinks threes. Dunleavy wasn't doing it well enough anymore, so they grabbed perhaps the best open three-point shooter out there. Give him the ball and a big cushion and he's not missing. Now, Korver isn't exactly young (36) and he's far from his prime, but in a rotational role he couldn't be a better fit, and he makes this team significantly better.
Here's the problem, though - I am not at all convinced that they are going to be good enough to beat the Warriors. They showed they can beat them now, but the Warriors team we see in the playoffs will be a potently evolved version of this one. I will never count out LeBron - not after last year - but he seems heading for second best here this year. The price here is about right - and that doesn't make it attractive.
San Antonio (+850): The success of this team this year - just two games behind the Warriors at this point - is proof of what the best coach on the planet and a perfect system can accomplish. I can't help but be impressed, but I also can't have any faith at all that they are going to be good enough when it matters most. Not with this roster of seniors.
L.A. Clippers (+1800): Things started out so well. Lately, though, the Clippers have fallen into the familiar role of recent years - they look like the Clippers. That isn't a compliment. This is a team built in every way to underachieve, and they are going to continue to do so - maybe forever.
Houston (+2200): This team has been a major surprise, and if voting happened today James Harden would be MVP. They've beaten the Warriors, and they can get on a serious roll. But do you really believe that they are good enough to win it all? Nope, me neither.
Toronto (+2500): I'm a Canadian, so I like the Raptors. They will be the first team my son watches live in a few weeks. They are very fun to watch and easy to like. And if they can land Paul Millsap as they are rumored to be looking to do then they will be improved. But they aren't beating Cleveland - at least not a healthy Cleveland. And there is nothing they can do about it.
Boston (+3300): If a coach alone could win a title then the Celtics would at least be a finalist. Brad Stevens is brilliant, but he can't do it alone, and he doesn't yet have quite the roster he needs to be more than a contender that would disappoint if they didn't win a series - and hopefully two.
Doc's Sports is offering $60 worth of member's picks absolutely free - no obligation, no sales people - you don't even have to enter credit card information. You can use this $60 credit any way you please on any of our top NBA handicappers. Get your $60 in free NBA picks here . Also, for a limited time only get three top NBA handicappers for the price of one! Click Here .
Read more articles by Trevor Whenham