NBA Finals Expert Picks and Betting Predictions Cleveland vs. Golden State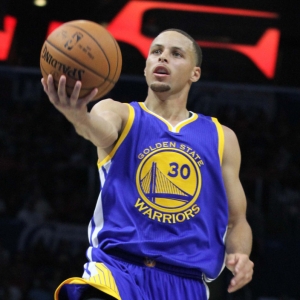 To the surprise of literally not a single person on the entire planet - not even those who have never heard of basketball - we are heading to a third straight Golden State and Cleveland NBA Finals showdown. And a seventh straight finals featuring LeBron James representing the Eastern Conference. My son is about to finish first grade, and he has never been alive for an NBA Finals in which the King wasn't playing. Think about that.
And this year the showdown comes at the end of not only the worst playoffs that the NBA has ever had but quite possibly the worst playoffs in all of sports. Seriously - think of a single meaningful highlight since this debacle started. Everyone knew how it was going to turn out anyway, and the fact that the teams combined to lose just one game proved how meaningless things have been so far, so everyone would have been better off if the league had just cancelled everything else and played a best of 31 between these two squads for the title. That would still mean that the first team to 16 wins would take the title, but at least more than four of those wins would have been at least somewhat in question.
Like most people I think the Warriors are going to win. BetOnline has them at -260 to win the series, and take a 2-1 lead in these finals, compared to +220 for the Cavaliers. That feels about right. The Cavs have the best player, but the Warriors are so much deeper and much better coached - whether Kerr can show up or not. To make things more interesting, though, and to avoid making the easier argument, I'll play devil's advocate and argue why Cleveland is worth an investment at that fatter price. Here are four reasons - you can judge how good they are:
LeBron is LeBron: I have as many issues with James as anyone does. I have always found him tough to get behind, and he certainly isn't mellowing with age. While I will never be a member of his fan club, though, I can admit how good he is and how good he is playing. He has played so much and so hard that you think he'd be slowing down. But the way he is playing in these playoffs is just scary. Sure, he hasn't played a serious opponent yet, but he is singlehandedly taking games in his arms and dominating. It's impressive. Last year he won the series largely on the strength of his will, and he has looked even better this year - at least when he has had to be - so there is no good reason to doubt that he could do it again.
Kyrie and Love are, thankfully, not Kyrie and Love: This isn't entirely fair. Both are obviously good players and have done good things for the team. They just haven't always been the most clutch or consistent. Lately, though, both have elevated their game. Irving was as good for the last two games of the Boston series as a guy can be, and Love had been strong as well. The better they are, the less James has to do alone and the more dangerous this team can be. The Warriors have overwhelming depth. To have any chance of beating them the Cavs are going to have to be able to at least come close to matching it.
They found shooters: The team works their best when there are depth shooters who can open things up and make room for James to do his thing. Remarkably, the ancient Kyle Korver and waiver wire rescue Deron Williams have stepped up lately and have provided just what they need. To have any chance at all the team is going to need continued support from them - or someone else. It's easier to have faith that that will happen now than it was heading into the playoffs.
Adversity (?!): It would be a stretch to say that either team has faced any real adversity so far in these playoffs. Cleveland came closest, though, when they lost Game 3 of the Boston series. You could argue that the biggest reason that they lost is that they seem disinterested in winning for some reason. Regardless, they came back to win the next game handily - and dominate the second half in the process. Then they absolutely crushed the soul of the Celtics in the final game, taking away any illusion that Boston had a chance from pretty much the opening tip. The Warriors haven't played a meaningful or particularly challenging game in months, so even a small test for Cleveland could give them an edge for what will inevitably be a much tougher test here. I know, I know - I think that that one's a bit of a stretch, too.
Doc's NBA handicapping team is offering $60 of member's picks free - no obligation, no sales people - you don't even have to enter credit card information. You can use this $60 credit on any of our top NBA handicappers. Get your NBA winning picks for free now. Get free NBA basketball picks today at Doc's Sports basketball predictions page .
Read more articles by Trevor Whenham