2017 Super Bowl Totals Predictions and Expert Picks for Over or Under Betting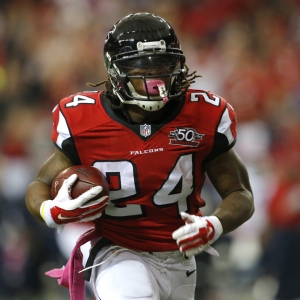 I don't really like betting totals. I just don't care about them that much. As a guy who spends his days writing about sports betting, that's not the kind of thing I should probably admit, but it's a fact. Here's my thing - a two-touchdown victory is impressively dominant to me whether it's a 17-3 game or a 48-34 game. I'm a winner and loser guy, and I like to think about how much teams are going to win by and how well different players are going to perform. And I hate nothing more than having a totals bet ruined by some meaningless point scored in garbage time. Totals are mostly just boring to me.
For some reason, though, the Super Bowl total is a little bit more interesting than the rest. Maybe it's because there is so much money bet on it or because it is the last total offered all year. Or maybe it's because of a more practical factor - I have to write a whole article of Super Bowl totals predictions, and that will only be easier if I care about them. So, on with those predictions:
New England will set the tone early: If New England wins the toss, I wouldn't at all be surprised to see them chose to receive the ball to start the game. And whenever their first drive is, I expect them to hit the four rookies on defense really hard, get creative and very aggressive, and look to set the tone early. The Patriots know that they have a massive edge in experience in this game - especially at quarterback - and they are going to want to set Atlanta back on their heels as soon as they can. They want to land the first punch to see if Atlanta is willing and able to punch back.
The Patriots will run more than we think: The running game hasn't been hugely prominent for New England in these playoffs, but they have two backs that can get things done. In New England they face a defense that gave up an ugly 4.5 yards per carry this year - right near the bottom of the league. People are viewing this game as a gunslinging battle, and to a large extent it very much could be. The Patriots are smart enough to know, though, that the Falcons can't score if they don't have the ball. The run is the best way to make that happen. Atlanta hasn't been tested on the ground in a real way in these playoffs. Seattle's offensive line is a bad joke, and the receiver-turned-running back that the Packers were forced to rely on was banged up. So not only are they rough against the run, but they are rusty, too. New England exploits weaknesses, and this is definitely one.
Ryan will complete at least one pass to the wrong team: Ryan has been very efficient lately, but he threw a pick in seven of his 16 regular-season games. The Patriots have been solid at picking off quarterbacks all year and have been particularly good in the playoffs. Combine that with the inevitable stress that he will face playing on a stage this big for the first time, and he will make one mistake - at least. Take that a step further and I'll say that the Patriots will win the turnover battle. And that matters.
The Patriots' defense will be fine: A lot of the accomplishments of this team have been discounted because they played a weak set of quarterbacks this year. While that's true, they are also a very well coached and nicely-talented unit with plenty of experience. They made the Steelers look foolish last week, and they are going to hold up better against this very strong Atlanta offense than some expect as well. Ryan and the Falcons rely heavily on third-down efficiency, and you know that the Patriots will recognize that and seek to disrupt that.
I'll take the "under": The over is certainly more exciting and compelling in this one. These two quarterbacks are great, and they could score points seriously in bulk. As a casual fan, I would certainly be rooting for the "over" - it's the biggest number ever in Super Bowl history, and more points would make the game more exciting, which is much needed after the snoozefest of last year. I have to be responsible, though, and take the under here. Most of the reasons were already laid out - I expect New England to set the tone, and I don't trust the Falcons as much as I would like. The other factor that pushes me under is that the public is so heavily on the over. The number opened historically high, and it is giving every indication that it will go higher. The higher the better as far as I'm concerned - it just gives me more room to breathe.
Doc's Sports has had a winning tradition for more than four decades. Don't believe us? Try us out for free, and we are convinced you will be a believer. Get $60 worth of free sports picks - members' picks just like our paying clients get - here .
Read more articles by Trevor Whenham