2017 Toy Hall of Fame Inductee Odds and Expert Betting Predictions
by Raphael Esparza - 10/2/2017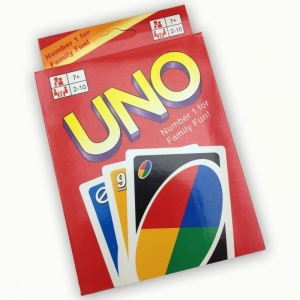 In 1998 the National Toy Hall of Fame started by inducting11 well-named toys, and each year they select a new group. This November the Strong Museum of Play will induct the 2017 round of toys. Iconic toys that everybody knows such as LEGO, Barbie, Monopoly, Jump Rope, G.I. Joe, and many more have already been inducted, but this year the 12 finalists are legendary and shocking!
The Strong National Toy Hall of Fame's 2017 finalists were recently announced, and these toys span decades of fun. Grown-ups today still continue to play with these toys all over the world. Iconic toy brands like Barbie and LEGO are already in, as well as Hot Wheels, so it makes perfect sense that this year MatchBox Cars is the clear favorite to get into the Hall. In 2011 Hot Wheels got into the Hall, and we all know Hot Wheels is undoubtedly the more popular toy brand today, but Matchbox Cars has been an iconic brand for 15 years longer. A long shot to be inducted this year is the 1953 iconic outdoor toy and one of my childhood favorites, the Wiffle Ball. The Wiffle Ball today is being played by grown men in leagues around the world, and some even use the iconic Wiffle Ball bat as a beer holder.
Free $60 in Member MLB Picks No Obligation Click Here
Las Vegas toy shop ownerSteve Johnston from Rogue Toys (as seen on History Channel's "Pawn Stars") said that MatchBox Cars and Transformers should be two easy selections this year and that it wouldn't shock him to see My Little Pony get in. The 2017 toy honorees will be announced Nov. 9, and in the last three years the committee has selected three toys into the Hall. This year I'm seeing either two of three toys getting their name called. Offshore website MyBookie just put out odds on who will be inducted, and I have broken down the odds on each toy and I will tell you if it's a good bet or a bad bet.
Odds To Be Inducted - Odds Provided by MyBookie
MatchBox Cars -450
(1953): When I started doing my research for this article I was completely shocked that MatchBox Cars has not been selected into the Hall. MatchBox Cars continues to be Mattell's top seller, and this year I believe they finally get into the Toy Hall of Fame.
Transformers -400
(1984): The Transformers name alone has been a cash cow with a toy brand, comic book series, cartoon series, blockbuster movies, video games, apparel, and, yes, their own cereal. With Star Wars Action Figures getting into the Hall in 2012 and G.I. Joe getting selected in 2004, I believe this year Transformers is a no brainer to go into the Hall. Transformers was one of the 12 finalists last year and got beat out by Dungeons & Dragons, Fisher-Price Little People, and the Swing, and if Transformers doesn't get selected this year I blame the last two movies.
PEZ Candy Dispenser -225
(1927): I can't believe the PEZ Candy Dispenser is 90 years old, and when it first hit the toy scene PEZ Candy was a breath mint. PEZ Candy Dispensers are known for collectibles and have featured famous characters within pop-culture. According to the Toy Hall of Fame, the PEZ company sells 3 billion candies a year. I know below we have some really good toy candidates, but it's hard not to believe the PEZ Candy Dispenser is not in the Hall yet.
My Little Pony -175
(1981): Here is another monster entertainment franchise developed by Hasbro, and My Little Pony was originally a toy line for girls. My Little Pony was nominated in 2014 put was passed over by Bubbles, Little Green Army Men, and Rubik's Cube. My Little Pony was reintroduced in 2003, and for several years these miniature pastel ponies outsold Barbie. Not since 2011 was Dollhouse selected into the Toy Hall of Fame, so it wouldn't shock me to see My Little Pony get the call this year. If they do get into the Hall this year all the My Little Pony Bronies will have one killer party. Sorry, but a 'Brony' is a grown man that watched My Little Pony and dresses up like My Little Pony. This is a totally different article!!
Magic 8-Ball -120
(1950): What can you say about the Magic-8 Ball? Everybody had one or used one, and if they got in trouble they blamed one. In 2013 the Magic 8-Ball was one of the finalists, but that year they only selected two toys, and Chess and the Rubber Duck were selected. The Magic 8-Ball was used as a fortune-telling device, and I still blame the Magic 8-Ball for making me have my first drink in high school. I just got done shaking my Magic 8-Ball and asked if this is the year this toy gets into the Hall and it said, "ask again later." The Magic 8-ball could be a sleeper this year, and it wouldn't shock me to see it get passed up.
Card Game Uno +170
(1971): Here is a family or friends card game in which players seek to dispose of the cards in their hands. It's easy to learn and quick to play, and even though Uno may be offensive or defensive, whoever sits next to you in this game can quickly be your enemy. Last year Uno was one of the finalists but was not selected, and in 2010 Playing Cards was selected into the Hall, so maybe seven years later this card game gets its name called. If not, 'Draw Four Cards'!!
Play Food +200
I never had the toy 'Play Food', and at the dinner table I wasn't able to play with my food, so this toy in my eyes could have some trouble getting in. Play food has fed into children's imaginations for over 70 years, and Play Food filled the plates at pretend tea parties. This year Play Food could be that one toy that could shock the voters. It has been three straight years that some old-school toys have been selected, and again this year it could be Play Food.
Wiffle Ball +300
(1953): The eight oblong slots plastic ball will get another shot to get into the Toy Hall of Fame, and in 2015 the Wiffle Ball was beat out by Puppet, Super Soaker, and Twister. If the Wiffle Ball didn't get in the Hall in 2015, I don't see it getting into the Hall this year because the competition this year is much stronger than 2015.
Board Game Clue +450
(1947): The board game Clue has been nominated the most, and in 2017 I believe we still will not hear their name called. According to my research, Clue has been nominated in 2010, 2012, 2013, and last year, 2016. Since 2010 only one true board game has been selected, and that was the Game of Life. The board game Clue remains one of the top 10 best-selling board games of all time, and getting them at +450 could be a nice underdog selection.
Paper Airplane +500
The origin of folding paper to fly might be ancient as we have documentation that Leonardo Da Vinci wrote about some type of Paper Airplane in the 15th century. It's a cool story, and everybody has made some type of Paper Airplane, but I do not see this paper toy getting into the Toy Hall of Fame. Paper Airplane was nominated in 2014 and didn't make it, and I see Paper Airplane crashing again this year. Too much competition!!
Board Game Risk +550
(1957): The war and strategy board game has been in kids closets for years, but if any board game gets in this year it will be Clue, not Risk. I do believe this is the first time Risk was a finalist for the Toy Hall of Fame, and with Clue and Uno being finalists I just don't see Risk getting their name called.
Sand +600
I know Sand is probably the oldest toy on this list, but I just don't see its name getting called. Yes, you can build sand castles and crazy sand sculptures, but I just don't label sand as a toy. Out of the 12 finalists on this list I would be blown away if Sand gets its name called.
Raphael Esparza is one of the best handicappers in all sports. This weekend Esparza will have plays Week #5 NFL Football, College Football. MLB Playoffs, Soccer, CFL, Boxing, and UFC 216. Esparza is looking for another winning football season and right now Esparza has won three out four winning weekends in football. New clients can take advantage of Doc's no-hassle $60 free picks offer and get Esparza's weekday picks. Click here for $60 worth of free picks .