WWE Royal Rumble Odds with Expert Betting Picks and Predictions
by Raphael Esparza - 1/27/2017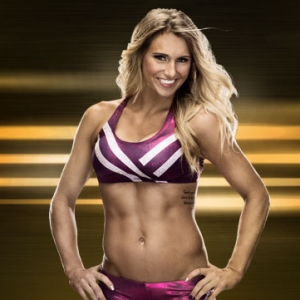 The Royal Rumble is this Sunday night, and I can't wait to watch this WWE PPV event in the Alamodome in San Antonio, Tex. I haven't written many other WWE pay-per-view articles since they split brands, but I will continue doing the Royal Rumble.
This Sunday's Royal Rumble has some big names, and I guarantee we will see something shocking. Eight matches are on the PPV card, and this card will see title switches, unbelievable WWE stars, back stabbing, and of course the Royal Rumble will produce some WrestleMania storylines. Most offshore books will take a bit more money on this PPV event because it's the biggest PPV of the winter, and the WWE suits in the back are usually tight lipped when it comes to this Royal Rumble card. Our friends over at 5Dimes are the first to post odds on most Royal Rumble matches, including some very interesting prop bets for this huge WWE PPV event.
My WWE betting predictions have been profitable, and at SummerSlam we cashed six out nine matches. In my last 17 WWE PPVs I am 79-30 (72 percent), and if you are going to place some cash on these WWE matches I highly recommend betting them early because these numbers move quickly because of low limits. Again, Royal Rumble is a bigger event, so numbers might not move quickly like other smaller PPVs. Royal Rumble should also set up some outstanding matches for the next couple of PPVs, and we could see some long storylines and maybe just maybe some surprise guests/ wrestlers will pop up in the Alamodome to make things very interesting Sunday night.
WWE Universal Championship
Kevin Owens +155
Roman Reigns -195
Seems like the hatred for Reigns grows and grows, and I actually feel sorry for the guy. With that being said, I still don't know why they don't make him a heel for awhile. The match will be good because of the skills of Owens, and making Reigns the big favorite is just wrong. I believe Owens retains his title Sunday night at the Alamodome, and getting +155 in my eyes is a steal. It wouldn't shock me to see someone interfere in this match (not Chris Jericho) and cause Reigns the title. Take the plus money on Owens!
WWE Championship
AJ Styles -120
John Cena -120
Talk about a coin flip in this WWE Championship! Every day I pick someone else in this championship match, but today is my last day of choosing the winner and I do believe Cena comes out on top. He has finally returned to WWE full-time and appears rejuvenated and ready to grab a belt. Styles has been nothing but outstanding in 2016, and he has been a great champ, but with that I see Cena feuding with someone else leading into WrestleMania. Cena wins and becomes the WWE Champion!
WWE Raw Women's Championship
Charlotte Flair -460
Bayley +320
Bayley in my eyes could be the 'John Cena' of female wrestling and she will be a Women's Champ, but it won't be Sunday night in San Antonio. Charlotte has won 15 straight defending the women's title at pay-per-views, and for me I just don't see her losing at the Rumble. I do see Charlotte losing her title at WrestleMania whether it's Sasha Banks, Bayley or someone else, but for Sunday night take the heavy favorite, Charlotte, because no way she losses to Bayley.
WWE Cruiserweight Championship
Rich Swann +260
Neville -380
Swann is fun to watch in the ring, but Neville is the best cruiserweight and his name means something right now in the cruiserweight division. Neville has been on a mean streak and a huge winning streak, and his momentum carries on Sunday night. I see Neville winning the Cruiserweight title. I know this number is high, but it still has some great value because this number will close around -500 or higher.
WWE Royal Rumble Winner
Randy Orton 2-1
The Undertaker 4-1
Bill Goldberg 7-2
Braun Strowman 9-2
Finn Balor 5-1
Samoa Joe 11-2
Chris Jericho 9-1
Brock Lesnar 16-1
Sami Zayn 20-1
The Miz 20-1
Bray Wyatt 16-1
John Cena 25-1
Baron Corbin 28-1
Dean Ambrose 33-1
Seth Rollins 25-1
AJ Styles 33-1
Roman Reigns 33-1
Triple H 40-1
Cesaro 50-1
Kenny Omega 40-1
Kevin Owens 40-1
Kurt Angle 40-1
Shinsuke Nakamura 50-1
DolphZiggler 50-1
Rusev 80-1
Shawn Michaels 66-1
The Big Show 66-1
Big Cass 66-1
Enzo Amore 100-1
Rich Swann 100-1
Sheamus 100-1
Kane 100-1
Kofi Kingston 100-1
Luke Harper 125-1
Big E 66-1
The 30-man Royal Rumble Match is extremely hyped due to all the standout WWE superstars involved this time around, and I would have never thought we would see Undertaker, Goldberg, and Lesnar in the same ring. It's a no brainier that Goldberg or Lesnar will not win this Royal Rumble because they will be fighting already at WrestleMania 33, so throw them out. We will see some big surprises in the Royal Rumble, with shocking names, but here are my Top 3 winners Sunday night at the Rumble. I'm throwing down cash on The Undertaker 4-1, Finn Balor 5-1, and Samoa Joe 11-2, but since this Royal Rumble is in San Antonio Texas I'm calling The Undertaker the winner at 4-1.
Raphael Esparza is one of the best handicappers in all sports. This weekend Esparza has plays from NBA, College Basketball, soccer, Golf, Boxing, and Olympics, and Saturday night is also UFC on FOX. Get his top Boxing/MMA pick this week for only $40, or new clients can take advantage of Doc's no-hassle $60 free picks offer and get Esparza's weekend picks and still have a $20 credit to use for any picks from any handicapper on the site.