Expert Betting Advice for NBA Teams that Could Finish Strong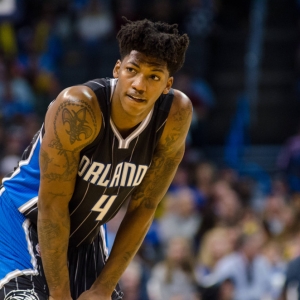 We are, in round numbers, halfway through the NBA season. The sample size is large enough, then, that for many teams we know who they are and what we can expect from them. In some cases, though, we can expect teams to be far different in the second half than they have been in the first. Spotting those teams - which often isn't tough - can be helpful for bettors. Here's a look at four that should be different the rest of the way than they have been so far. Unlike past years when we have performed this exercise, all four stand a good chance of being improved - in the past we have spotted teams that are poised to fall from grace.
Cleveland Cavaliers: Something has to give in Cleveland. They have lost six of their last eight and have been humiliated in their last two. In the most recent against Toronto, LeBron James looked like his head was going to explode. He clearly isn't happy, and the team will be desperate to make him happy again to have any chance of keeping him around past this year. Simply put, they can't play like they have been lately or for much of the first half. The return of Isaiah Thomas could help, but it's probably not enough. I would make a coaching change if I was in charge, but then I wouldn't have hired Lue in the first place. One way or another you can be sure that they will get serious about fixing things. Cleveland often wakes up in the second half anyway, and that should especially be the case here.
Oklahoma City Thunder: The Thunder made a big splash by bringing in a big three of their own this year. So far it has mostly been underwhelming. They are finding their way a little bit, and are now in a playoff spot - but that is helped as much as anything by them treading water while other Western teams fade. But it can take a whole lot of time for star players to find ways to work together, and that is especially the case in cases like this where Russell Westbrook and Carmelo Anthony are both big ego players who don't always play well with others. The stakes are high for this team, and they know that the window is small because Paul George isn't likely to stick around without a lot of success. They haven't found a new gear yet - they have lost their last three and are only barely above .500. But at some point they should. The ceiling is pretty low given their start - they sit sixth in the West and it would take a miracle for them to raise above fifth - but they need to find a new gear before the postseason. I'm at least somewhat comfortable that they will be able to pull that off.
Philadelphia 76ers: The Process is ongoing. The team is much better this year than they have been, but at this point they are still a win below .500 and a game out of the playoffs. I think the second half should show some decent improvement. Joel Embiid is special. Ben Simmons struggled a bit a while back, but he's a wildly-talented rookie who is learning and growing, and learning how he needs to adapt to shine, with each game he plays. And Markelle Fultz could provide a boost if he ever returns from his mystery injury. I like the coaching, the talent is impressive, and the conference is manageable below the top level. I am obviously very bullish on this team in the longer term, but I am bullish about the second half as well.
Orlando Magic: Unlike the other three teams on this list, the Magic are just an awful team. But they definitely have some upside in the second half. And I am fully aware that showing even a little optimism about a team that has lost 15 of 16 is, at best, foolhardy. And the incentive to improve significantly isn't high for this team - they have their own first-round pick this year in a very strong draft, so the more balls they have in the lottery the better. All that being said, I like some things about this team. Elfrid Payton has quietly improved his efficiency and effectiveness this year and is playing better than you would expect. The starting frontcourt is reasonably solid as well. I don't think this team is suddenly going to get hot of anything. But after only winning 28.6 percent of their first 42 games (that means 12 wins) they could win at an improved rate going forward. If nothing else, they showed before this recent skid that they could be better - they were 11-15 in their first 26 - and if they ever break this current slump they could trend closer to that kind of record again. If they did that bettors would do well in spots.
Doc's handicappers are offering $60 worth of member's picks absolutely free - no obligation, no sales people - no credit card information required. Get $60 worth premium member picks free. Also, for a limited time only get three top NBA handicappers for the price of one! Click Here . Get free NBA basketball picks today at Doc's Sports basketball predictions page .
Read more articles by Trevor Whenham