Expert NBA Handicapping: Most Confusing Teams to Wager On
by Trevor Whenham - 12/11/2019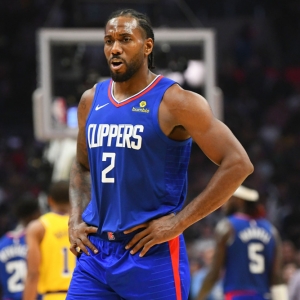 We are past the quarter mark of the NBA season (some people will say that we are past the quarter pole, but those people are idiots - the quarter pole comes with a quarter mile left in a race, not a quarter mile gone. No matter what, don't be one of those idiots). There is still a whole lot of basketball to play, but we have seen enough to know a fair bit about a lot of teams. Milwaukee and the Lakers are really, really good, for example, while the Knicks and Cavaliers really aren't. But in between those extremes, things get a little more complicated. There are some teams stuck in that middle that are just downright confusing. Sometimes they seem like one thing, and other times they seem like something entirely different. These are confusing teams, and confusing teams are not the friends of bettors:
L.A. Clippers (18-7): I still feel like this can be the best team in the league when it matters. But right now, they just have a switch that they turn on and off precisely when they feel like it. They are 13-1 at home but a pathetic 5-6 on the road. And the most frustrating part is that when they lose on the road, they often don't look like they are too bothered by it. They know how much games in December matter. Kawhi Leonard learned how to manage things firsthand last year, and the team seems to be learning from him. We'll have to see when the team decides that things matter. And what happens then. But up to that point, we'll have to accept that sometimes this team just doesn't care about what we wish they could care for.
Philadelphia 76ers (18-7): Like the Clippers, this is an outstanding home team - 13-0 in this case - which is unreliable on the road. The Sixers are 5-7 away from home. The difference, though, is that the Sixers seem to be less consciously involved with what they are doing. The Clippers don't care about being good away from home. Not really. The Sixers wish that they were, but they aren't. It's the difference between a team that is led by a guy who has been there and one that is led by guys who haven't been anywhere yet. A team can get away with losing at the Raptors, Nuggets or Jazz like the Sixers have - though beating a major conference rival would be a good thing. But they have also lost in places like Phoenix, Orlando, Washington and OKC. That's far less ideal for a team that wants to be what this one wants to be. And a bigger issue is that the team won their first three road games, so they have been particularly bad away from home since then - while being flawless at home. Until this team gets tougher, or more determined, or more consistent, or better at sleeping in hotel rooms, or whatever their issue is, they will continue to confound, and to make it hard to have a lot of faith.
Miami Heat (17-6): The first two teams on this list are very talented, and we get confused by them when they don't show that at times. The Heat are different. They are doing very well this year, but on paper it doesn't make a whole lot of sense. We have Jimmy Butler acting as a true leader of men, a good and inspirational citizen. We have guys like Duncan Robinson playing to the top of their range of potential. And we have rookies that no one was paying any attention to heading into the season - Kendrick Nunn foremost amongst them - playing well beyond what even the most delusional could have anticipated. It's working in ways that we couldn't have imagined. And when we couldn't have seen something coming, we will inevitably struggle to understand what the future might hold for them.
Detroit Pistons (10-14): The Pistons are an entirely different kind of confusing. In this case, I just can't comprehend what this team is trying to do. They aren't trying to rebuild, but they aren't built to win, either. They aren't good enough to be dangerous or bad enough to be building for a future. It is as if they are fundamentally determined to be completely mediocre. And if that is their goal, then they are succeeding. But that can't be their goal, so we are left to deal with a team that is likely to win only slightly more than it loses at home and to lose a fair bit more than it wins on the road. They are just good enough - and bad enough - to be unpredictable enough to be truly frustrating. They are 10-14 straight up and 10-13-1 ATS. That is not the kind of team that makes bettors money.
Doc's Sports is offering $60 worth of member's picks absolutely free - no obligation, no sales people - you don't even have to enter credit card information. You can use this $60 credit any way you please on any of our top NBA handicappers. Get $60 worth of premium members' picks free . Also, for a limited time only get three top NBA handicappers for the price of one! Click Here . Get free NBA picks today at Doc's Sports basketball predictions page.