Star Wars Prop Bets: Will Rise of Skywalker be Top Grossing All Time?
by Ricky Dimon and Raphael Esparza - 12/12/2019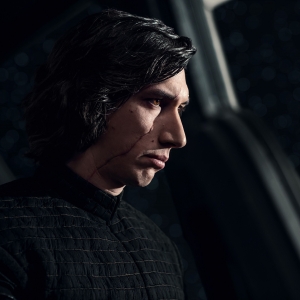 Is the force with you when it comes to Star Wars prop betting? Well, there's only one way to find out…. And find out you can (cue Yoda voice).

Doc's Sports handicapper Raphael Esparza has produced all types of Star Wars betting props for the upcoming The Rise of Skywalker, which is set to hit theatres just before Christmas. He has you covered for everything from the film's success (or lack thereof?) to a potential Baby Yoda appearance to family relationships all the way to survival odds.

Our three-part series of Star Wars: The Rise of Skywalker odds begins with props relating to how the movie will fare in terms of both earnings and public perception. Is a box-office record in the cards? How many Oscar nominations will the film receive? We ask (and hopefully answer!) some of those questions-and more-in advance of the highly anticipated Dec. 20 release date.
The Rise of Skywalker End of Weekend Rotten Tomatoes Score
Over 90.5 -120
Under 90.5 -120

Ricky: This is a tough one to predict. The two most recent Star Wars installments were split when it comes to this 90.5 number; Rogue One (2016) has an 83, while The Last Jedi (2017) boasts a 91. The Force Awakens (2015) registers at 93, so recent history is mostly encouraging for the over. Then again, Episodes I, II, and III, are all well under 90-including The Phantom Menace at 54. What's your pick for The Rise of Skywalker?
Raphael: When I posted this betting number for this prop bet, I knew it would be around 90-92 but decided to make it 90.5 because I heard The Rise of Skywalker is a bit dark. With big characters getting killed off and J.J. Abrams saying this might be his last Star Wars , I figure the books would get great two-way action with 90.5 being the score. My original gut feeling says bet the 'Under'!!!

Will Rise of Skywalker Surpass Avengers: Endgame as Top Grossing Movie of All Time?
Yes +2500
No -4000

Ricky: Obviously, predicting a movie to be the biggest money-maker of all time is a bold call. It's even bolder when you consider the huge $2.798 billion number that Endgame recently posted. The Force Awakens has grossed $2.068 billion, so it is at least in the same ballpark as Endgame (fourth overall, also trailing Avatar and Titanic). Is +2500 good enough value on a "yes" bet?
Raphael: There is great value on 'YES,'…but, let's face it, we all knew some big deaths were coming out of Endgame. With Star Wars, I'm sure another Trilogy will be made around the corner. I don't see it passing Avengers: Endgame.
Will The Rise of Skywalker Be Nominated For or Win Best Picture at the Academy Awards?
Yes +600
No -1000

Will J.J. Abrams be Nominated for Best Director at the Academy Awards?
Yes +800
No -1600

Ricky: Which of these is the better play; +600 for a Best Picture nomination or Abrams at +800 in the Best Director category? The Force Awakens, Rogue One, and The Last Jedi were nominated only in categories such as visual effects, editing, and sound, so it makes sense that The Rise of Skywalker is a long shot when it comes to Best Picture and Best Director.

Raphael: Best Picture will be loaded this year, so I don't see The Rise of Skywalker landing in that position. However, maybe J.J. Abrams can sneak in for Best Director. Why not take a shot at +800
Will Adam Driver (Kylo Ren) be nominated for an Oscar
Yes +1200
No -2000
Will Daisy Ridley (Rey) be nominated for an Oscar?
Yes +2500
No -4000

Ricky: Again, neither one is likely. But which one has the better value? Ridley is paying out more than twice as much as Driver; is that enough to take a chance on her?
Raphael: Adam Driver is an upcoming brilliant actor (look at Marriage Story and BlacKkKlansman), so getting +1200 is very intriguing. Daisy Ridley, on the other hand, has almost no shot at being nominated…but, again, with the resume Driver has, why not roll the dice?