Free NBA Picks Thursday, January 16 and Opening Line Report
by Jason Radowitz - 1/16/2020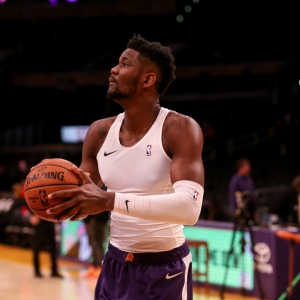 Thursday night includes some exciting and interesting basketball games. The Celtics will travel to take on the Bucks while the Jazz take their double-digit win streak to New Orleans against the Pelicans . It's just a five-game slate, but there's some good ones. Check out the early leans!

Suns @ Knicks (-3.5, 225.5)
The Suns are coming off a road loss to the Hawks while the Knicks are coming off a brutal 26-point road loss to the Bucks. It's fair to say that the Knicks have played a lot better at home behind their home crowd. The Suns played five straight home games before traveling to Atlanta and took a loss in their first road game of the road trip. In the battle of very bad teams, the Knicks should come out on top at home against a Suns team that will struggle on the road in the East Coast

Key trends: Knicks are 5-2 ATS in their last 7 home games vs. a team with a losing road record.
Early lean: Knicks, Over

Celtics @ Bucks (-8.5, 223.5)
The Bucks are unstoppable at home. The only way to stop Milwaukee is by playing them in back-to-back games in a home and home like the Spurs did. The Celtics are on a two-game winning streak but will likely make it three when they play the Pistons before this one. The Bucks will also get an extra day off to prepare for the Celtics at home. Jayson Tatum has a sore knee but is likely going to play in Wednesday's game against the Pistons. However, a back-to-back game could mean that Tatum would potentially sit out this one. Keep an eye out for that and take the Bucks before the Tatum's status is announced.
Key trends: Bucks are 9-4 ATS in their last 13 home games.
Early lean: Bucks, Under

Jazz @ Pelicans (+4, 226.5)
Eleven. 11 straight wins for the Jazz as they've pushed their record to 28-12 on the year. The Jazz will face a Pelicans team that has played a lot better than their record but have an entire starting lineup injured. JJ Redick has a hamstring injury, Brandon Ingram has a knee injury, Jrue Holiday has an elbow injury, Derrick Favors has a hamstring injury, and Zion Williamson nears his return with a knee injury. You gotta feel for the Pelicans. However, other than Jrue Holiday, the Pelicans injury list remains day-to-day and there's potential that any of those guys above will play. Still, there's no reason to risk it when the Jazz have won 11 straight games. Ride the wave!
Key trends: Jazz are 8-0 ATS in their last 8 after allowing 100 points or more in their previous game.
Early lean: Jazz, Over

Nuggets @ Warriors (+6.5, 214.5)
The Warriors are on an eight game losing streak. Remember their win on Christmas Day? We thought maybe the Warriors were back? Yeah, well, they're not. The Nuggets on the other hand have won six of their last ten games and have actually won their last two road games. The Nuggets will play the Hornets at home before this one but honestly, neither of these teams will compete with the Nuggets.

Key trends: Nuggets are 4-0 ATS in their last 4 Thursday games.
Early lean: Nuggets, Over

Magic @ Clippers (-11, 217)
Orlando has won one of two games during their road trip out West. However, the Magic will have to face the Lakers and Clippers back-to-back. After the Lakers game, I could only imagine how tired this Magic team will be. The Clippers defeated the Cavaliers at home and will have an extra day of rest to prepare for the Magic.

Key trends: Clippers are 8-3 ATS in their last 11 games playing on 1 days rest.
Early lean: Clippers, Under