NCAA Football Mid-Major Free Betting Picks: Florida Atlantic Owls Week 4
by Chris Vasile - 9/23/2021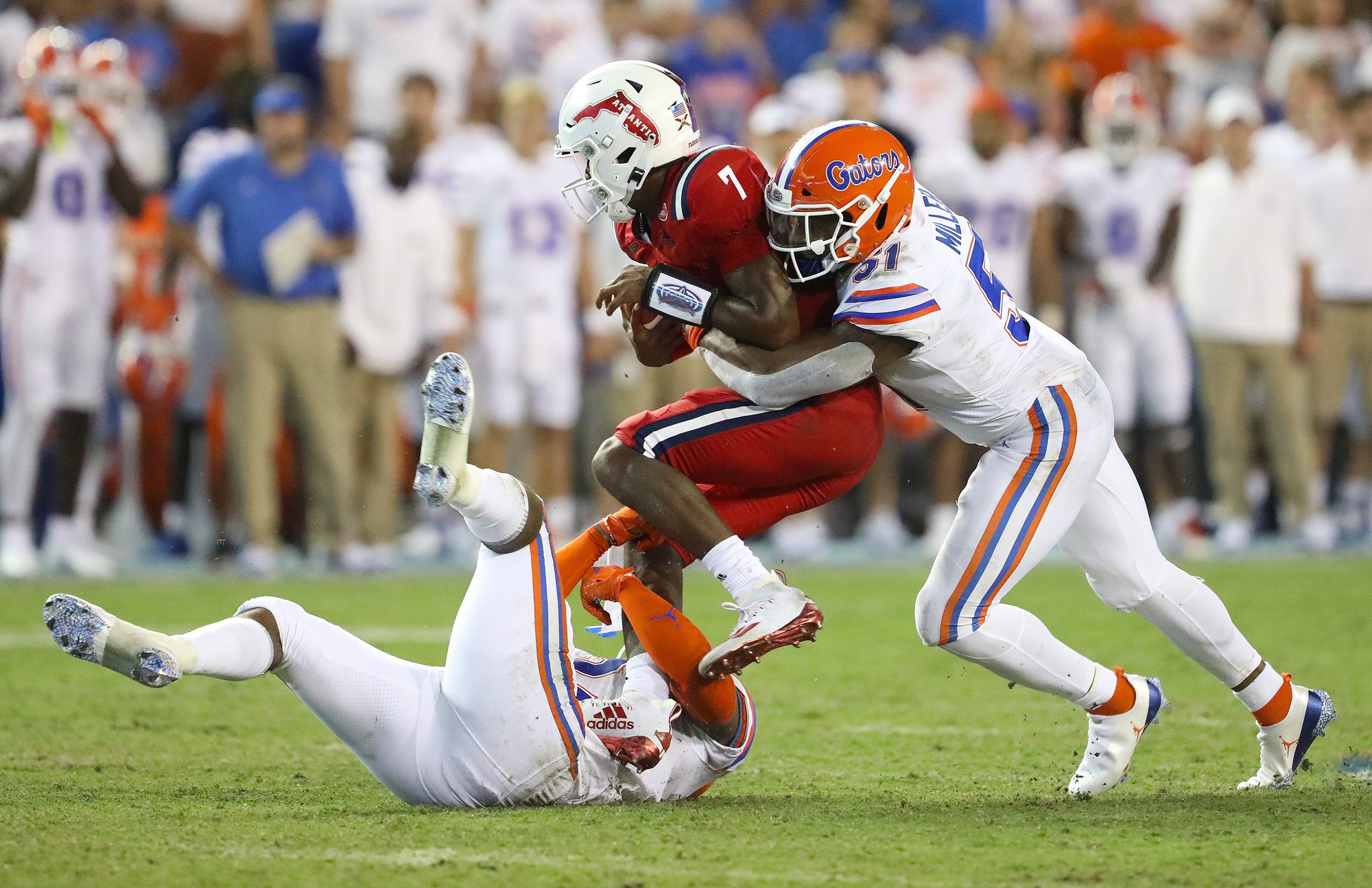 If you've been in the sports betting industry as long as I have, you learn a few things in the process. One of the most important lessons I've learned is that sometimes the best bet you can make is to not make a bet at all. Take last week's FAU game for example. I could have done a 900-word piece on why Florida Atlantic was going to thrash an FCS opponent; Fordham, and it would have sounded fine and dandy on paper. However, the truth of the matter is that we didn't know very much about Fordham and weren't comfortable handicapping them from a betting perspective. So, we laid off. And what was the result? Well, FAU won by 31 points. What was the line? Well, that depends on when you bet it. I was some lines listed at 30.5, while others at 31.5. So, you either, won, lost or managed a push. Laying off was the right thing to do, and we saved a small percentage of our bankroll to roll into this week.
Doc's Sports offers college football picks against the spread for every game on our college football predictions page.
Week 4 vs Air Force
As of writing this, the Owls have been tabbed as 4.5-point underdogs, with the total set at 54.5. This line opened at Owls +7 and has since been bet down to the 4.5-point mark. The Owls are fresh off a win vs FCS Fordham, while the Falcons are coming off an extremely high-scoring loss to Utah State. I tend to agree with the line movement here as I can see the Owls moving the ball up and down the field.
Outside of the game against Florida, which was a guaranteed loss, the Owls defense has played some pretty sound football. They gave up just six points to a Georgia Southern team that runs a pretty solid triple option and then followed that up with just 14 points against the aforementioned FCS opponent, Fordham. What impressed me the most over the last two games is the ability to stop the run. The Gators gashed the Owls in Week 1 for 400 rushing yards, but the Owls responded and limited the Eagles just 138 rushing yards and then just 29 rushing yards vs Fordham. I'll be watching very closely to see how the Owls' defense handles another triple-option team in Air Force, a team who just ran for 408 yards in last week's loss to Utah State.
If the Owls can limit the triple-option once again, and N'Kosi Perry can continue to make strides and improve from the quarterback position, the Owls could very well be in line to not only get the cover but win this game outright.
As for the Falcons, the defense let them down in a big way last week as they gave up 629 total yards, including 457 passing yards and 172 on the ground. If they can't find a way to pressure Perry and limit the time he has to make the right reads, the Falcons could be in store for a long and miserable night. You have to believe that after chasing Utah State shadows for 60 minutes last week, they will have a level of fatigue that could creep in and slow them down.
Series History: These two teams have met once before, and that was in 2018 when the Owls emerged with a 33-27 win on their home soil under Lane Kiffin.
Florida Atlantic at Air Force College Football Picks
We are going back to the well this week with Florida Atlantic to not only get the cover but get the outright win. Based on what we saw from Air Force last week, they are very leaky on defense, and the Owls have just the offensive game plan to attack the Falcons' weak spots. N'Kosi Perry has taken steps forward in each of the last two games, and I expect him to continue to improve and make the right reads and throw some really great balls to his receivers. The defense will need to be disciplined with their assignments when trying to stop this triple-option running game, but they succeeded in doing so against Georgia Southern and I have full faith they can succeed once again this week.
Selection: 1-Unit Play. Take Florida Atlantic +4.5 (-110) & 1 -Unit Play. Take Florida Atlantic +165 ML over Air Force (Saturday, September 25 at 8 pm)
Get college football picks on every single game, or if you want our very best bet premium picks by the experts, sign up for your free $60 account with a guarantee.