NCAA Football Predictions: Week 13 Report, Best Bets and Picks
by Christopher Delgado - 11/22/2022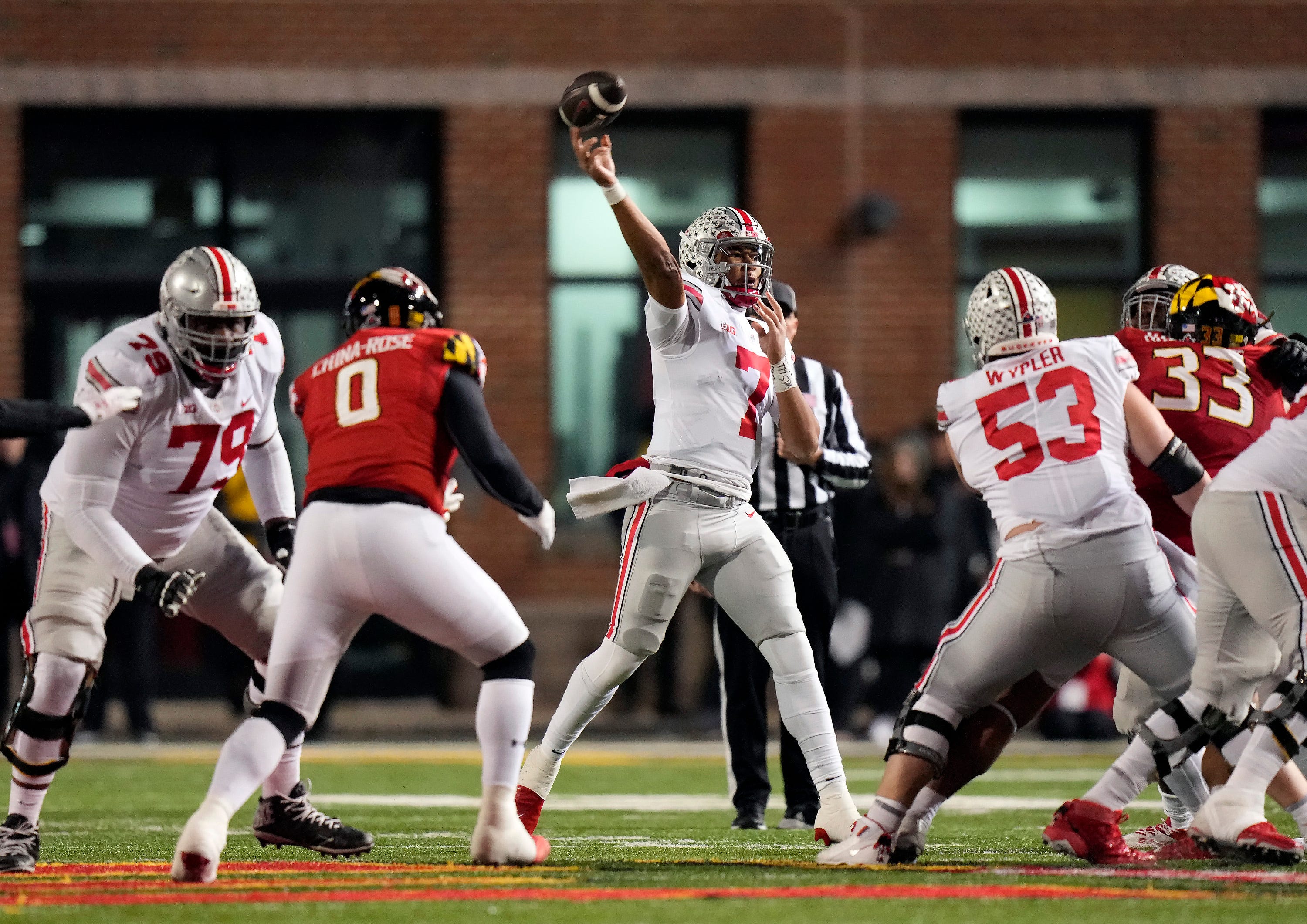 I don't know about you guys, but this weekend was a great football weekend for me. Let's start off with a quick recap of our picks from last week. We were able to cash in big time on two out of our three predictions from week 12. Washington State covered their -3.5 spread, as they shut the door on Jayden de Laura. Then, Navy beat UCF while covering their spread of +16.5. I still can't believe that spread was available after their amazing performance against Notre Dame. Then, lastly, it breaks my heart to say that TCU didn't cover against Baylor. However, they did come out victorious with their hurry up field goal in the end. We were almost able to walk away with a clean sweep, but a missed extra point attempt in the middle of that game altered decisions made at the end.
Furthermore, rivalry weekend has arrived in college football, and I'm super excited as there are teams fighting to become bowl eligible. Some of these games will have a major impact on their conference standings. The last stretch of any season in sports is interesting as teams get knocked off at the last minute, and Cinderella stories tend to begin. Now there's a lot of value on the board, but we narrowed it down to three games for this week. So, let's take a look down below.
Doc's Sports offers college football expert picks for every game on our college football predictions page.
Game 1: Kansas vs Kansas State
Opening Line: Kansas State -11.5
This is going to be interesting as Kansas State comes into this matchup ranked at number 15th in the country, In hopes to reach the Big 12 Conference championship game. This is going to be a matchup that has conference altering results if Kansas State loses, as Texas holds the third seed in the conference with a 5-3 record in Big 12 play and a 7-4 record overall, boasting a win over Kansas State. Kansas State is hanging on to the second seed with a 6-2 conference record and an 8-3 record overall. If Kansas State loses this game, and Texas comes out with a win, Texas will take second place as it has already defeated Kansas State. This is going to be a fight for Kansas State as they have the pressure of Texas breathing down their neck and the pressure of beating interstate rivals. Kansas State has been a pretty tough team all year as they faced some quarterback injuries early on and have only lost games to ranked opponents. Kansas State also has one of the best defenses in the country, ranking in the top 40 in almost every defensive category. They also rank 10th in the country in fishing drives allowed, making this one of the most hardnosed defenses in college football. Kansas State comes out victorious in this game covering the spread, against a Kansas team that struggles on defense normally, and now they will struggle on offense as well.
Pick: Kansas State -11.5
Game 2: Toledo vs Western Michigan
Opening Line: Toledo -7.5
Toledo has been a very underrated team this season. I love these types of games, as these underrated teams get some of the most valuable lines on the market when it comes to a game like this. This is a game that most people aren't going to pay attention to because it is a Mid-American Conference game. Therefore, this game is more valuable to us as Toledo takes on Western Michigan, who shares the same division inside their conference. This game is very important as Western Michigan can gain ground on the number one spot in the division for the conference championship game as Toledo is only one game ahead in conference play. Now, Toledo is my favorite team in this spot as they have a way better offense compared to Western Michigan. Toledo has scored more than 27 points in their last 5 games, while Western Michigan hasn't scored more than 16 points in their last five games. This season Western Michigan has scored an average of 18.9 ppg and has allowed 25 ppg. Toledo, on the other hand, averages 35.1 points per game and allows 27.7 ppg. This is the perfect recipe for an ATS pick. Let's back Toledo in this spot as they will be ready for this matchup as they need to dominate to keep their spot in the conference championship game and to maintain bragging rights in Michigan.
Pick: Toledo -7.5
Game 3: Michigan vs Ohio State
Opening lines: Ohio State -7.5
This is hands-down going to be the most exciting college football game on the slate this weekend. Ohio State vs Michigan is one of the biggest rivalries in college football, and there is never a disappointment in this game. This year, both programs have really good offenses, so this should be entertaining. Both offenses hold some of the highest efficiency ratings in the country, converting over 90% of the time in the red zone. However, Ohio State does have the better passing game as they have scored 32 touchdowns through the air, while Michigan has only scored 16. Michigan has a little bit of a better rushing game, as they have scored 32 touchdowns on the ground compared to Ohio State's 29. Now the big difference in offensive efficiency comes with penalties as Ohio State has been penalized 23 times this season and Michigan only 12. If Ohio State stays clear of penalties, and comes out gunning in the passing game, forcing Michigan to play catch up from behind in a passing frenzy game, Ohio State is covering this spread of just over a touchdown. Ohio State has a spread of -7.5 at home, so this should tell you that this is going to be a very intense matchup between both programs. Nonetheless, Ohio State is such a great team at home, and the fans will be so loud Michigan's defense will have a tough time communicating on the field. We will back Ohio State in this game as their passing game is far beyond what Michigan can handle.
Pick: Ohio State -7.5
Get college football picks on every single game, or if you want our very best bet premium picks by the experts, sign up for your free $60 account with a guarantee.