NCAA Football Predictions: Week 10 Opening Line Report and Picks
by Joey House - 10/30/2023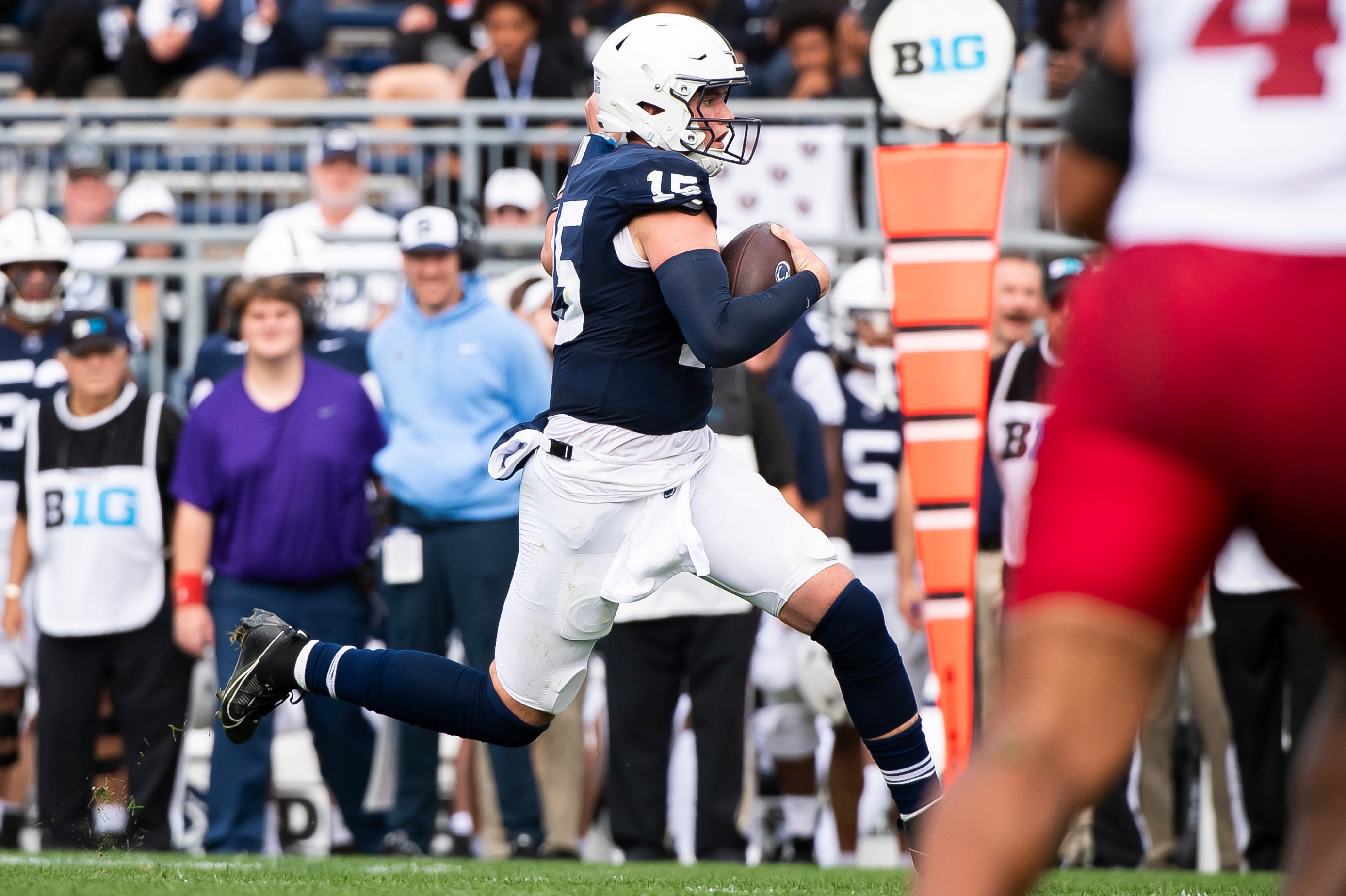 Welcome to the Doc's Sports NCAA Opening Line Report, where we give you an early look at the upcoming week's essential games. I will also analyze the opening line of select games that caught my attention and briefly explain my initial lean.
When people ask me what my favorite time of the year is, I instantly say, "Fall." There are parts of every other season that I love, but none more so than being able to wear a hoodie and jeans to a Friday night high school football game or Saturday afternoon matchup on the college gridiron.
However, in some parts of the country, we have left the "hoodie" stage and are now in the "parka phase." I watched the snowy Air Force-Colorado State game in Fort Collins on Saturday night with the same glee my little boy watched "Toy Story 2" with (he's now not-so-little at 23). Even if I didn't have any skin in the game (I did and split), I cannot help myself when it comes to snowy football games; I'm glued to my set. One of my minor disappointments in life is that I never got a chance to play an organized football game in the snow.
We had another solid week in the OLR picks last week, going 4-2. I love going into the weekend up money, and, for the second week in a row, that's exactly what we did as we hit both Liberty -4 and over 61 last Tuesday night. We almost got a backdoor cover with Wake as a 20-point dog, but they couldn't punch in one more score in a 41-16 loss. Penn State is struggling, as they didn't cover the 31-point spread by giving up 24 points to Indiana; however, that made my "Play of the Day" the over 45.5 points in the PSU game that much easier.
Doc's Sports offers college football expert picks for every game on our college football predictions page.
South Alabama vs. Troy (-2.5/45.5) Thur. Nov. 2nd, 7:30 P.M. ESPN 2
I wonder if I could ever thank the MAC and SunBelt conferences enough for starting to play games in the middle of the week. I'm focusing on the total in this SunBelt matchup. Troy enters the game with the nation's 17th-best scoring defense at 16.9 ppg. They have allowed less than two TDs four times this season. However, those teams have an average ranking of 72.5 in offensive scoring per game. South Alabama, meanwhile, not only averages 33.5 ppg, but they have done so against some decent opposition (17 points against Tulane, 33 against Oklahoma State, 23 against James Madison). The colder weather seems to favor the Jaguars, as six of the last nine games South Alabama has played in November have gone over the total. PICK: Over 45.5
Western Kentucky vs. UTEP (+10.5/54.5) Sat. Nov. 4th, 9:00 P.M. ESPN+
To say that UTEP is having difficulty scoring this season would be a mild understatement. They rank 122nd with 18.7 ppg. Twice this season, against Northwestern and New Mexico State, they've been held to a single touchdown. In two other games, they were limited to 10 points. All of this futility has come from a schedule that is ranked 110th in strength. Western Kentucky, while not as inept on offense, is not running at its normal high-octane. Their offense averages 100 yards and a full touchdown less than the previous season. The Hilltoppers' games against Conference USA West foes have gone under four out of the last five games, while UTEP's last ten home games have gone below the total nine times. PICK: Under 54.5
No. 10 Penn State vs. Maryland (+12/50) Sat. 3:30 P.M. FOX
Penn State's heralded first-year starting QB Drew Allar threw his first career interception this past Saturday, and that may be the best thing for the Nittany Lions offense. Throughout this season, it sometimes seemed that Allar was looking to check down to the outlet receiver too quickly instead of trying to throw vertically and perhaps making a poor throw that resulted in an interception. Maryland is going to come into this game pissed after losing to Northwestern. The over is 11-5 over the Lions' 16 most recent games. As for the side, almost all of the historical trends align with the Nittany Lions: they're 12-2-1 ATS in their last 15 games, 12-1 SU in their previous 13, 7-1 SU, and 7-2 ATS against the Terps. As I stated above, Maryland lost last week to Northwestern 33-27. This is the same Wildcat team that Penn State defeated 41-13 a month ago. My only concern about the spread is that, with Michigan on deck next week, the Lions could look ahead. However, this game has developed into a nasty little rivalry where the two teams dislike each other, all of which stems from a pre-game incident nine years ago where Maryland's captains refused to shake the Penn State captain's hands. Whenever the Nittany Lions can stick it to the Terps, they take full advantage. Four years ago, when Penn State visited on a Friday evening, the Nittany Lions ran up a 59-0 score. PICK: Over 50 is the 5-star play, lesser on Penn State -11
California vs. No. 8 Oregon (-23/57.5) Sat. 5:30 P.M. Pac 12 Network
California dropped an absolute heartbreaker over the weekend, falling 50-49 to USC. The Bears problem isn't their offense, ranked 39th in the country with 32.2 ppg. The issue is a defense giving up a full 1.3 ppg more than the offense is scoring (33.5 ppg). There are only 13 defenses at the FBS level that surrender more points per game. That spells disaster against an Oregon team that is 3rd in the nation with 45.5 ppg. The Golden Bears lost earlier in the season to Washington 59-32. I foresee another game very similar. I would be shocked if this total doesn't close in the 60's by game time. Grab it now in the high 50s. PICK: Over 57.5
Get college football picks on every single game, or if you want our very best bet premium picks by the experts, sign up for your free $60 account with a guarantee.