Australian Open Odds and Betting Predictions
by Christopher G. Shepard - 1/11/2010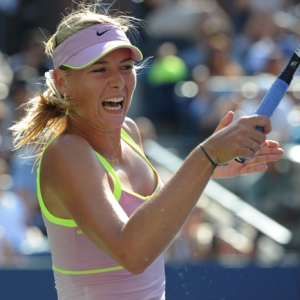 Roger Federer, a three-time Australian Open titlist, lost last year's final to Rafael Nadal in five sets. However, he made the finals in all four grand slams in 2009, winning two of them while Serena Williams, last year's ladies' defending champion, will find winning consecutive titles infinitely more difficult with the return of two former No.1 players to the WTA. Those are the main two storylines as the Australian Open serves up the tour's first 'slam' of the season at Melbourne Park, Australia from Jan. 18-31.
I think the Australian Open is probably the hardest of the four slams to handicap due to the intense heat (during the tourney the mercury will hover at 40 degrees C), few tune-up matches, and the fact that this is the first grand slam of the season after what passes as an offseason for tennis. However, gamblers looking for an edge in this year's tournament will need to pay close attention to the wide-open ladies draw, which will be released on Friday. If the seedings align with the WTA rankings rather than on performance you should see a ton of upsets the first week on the blue plexicushion.
2010 Australian Open Ladies' Champion
Realistically there are only a handful of women who have a shot at hoisting the Daphne Akhurst Memorial Trophy even though this year's tournament is considered wide-open on the women's draw. A closer look shows that, yes, the draw is technically wide-open but a deeper look reveals that never before has an Australian Open women's draw featured three former No. 1 players seeded as high as they are this year.
This year's Australian Open and ultimately the WTA tour could be characterized by the return to prominence of the two Belgium women who retired early from tennis at the top of their game; one to have a family (Kim Clijsters) and one to eliminate the hyphenate (Justine Henin-Hardenne, now just Henin). It is no surprise, then, that the Belgium bashers are slightly behind tournament favorite Serena Williams, who was set as the +235 to win the 2010 Australian Open title. In case you didn't notice, Serena only wins this tournament in odd years ('03, '05, '07, '09) so I'd advise waiting until next year to back Serena.

Venus Williams (+1434) is attempting to win her first Oz Open but if her exhibition match in Thailand in early January against Sharapova is any indication, the elder Williams sister is not yet in tournament shape. This win was the first by Sharapova against an American since 2007 and Sharapova converted 75 percent of her break point opportunities to only 12 percent from the mistake prone Williams. However, neither player looked invincible in the hot playing conditions.

It didn't take Clijsters long to win once she returned to the WTA; she lost in Luxembourg in the second round to Patty Schnyder but then won the US Open title in only her second tournament after two years off the circuit. In 2010 Clijsters, only five tournaments into her comeback, won the Australian Open tune-up at the Brisbane International in three sets against Justine Henin, who played in her first tournament since her retirement in May 2008 when she was then the No. 1 player in women's tennis.

If you are looking for a long-odds woman to win at Melbourne Park this year I'd look no farther than Queenslander Samantha Stosur, who is set at +5204 to win. Stosur is on a hot streak after making the semi-finals at the French Open and moved up to a career high No. 13 in the WTA rankings and just won her first WTA title at Tokyo. The last time an Australian won here was in 1978 so you can bet the locals will be raucous during her matches.

I think Brisbane could very well be a preview of the ladies' finals at the Australian Open, but with a different outcome. First, I wouldn't make too much of Henin's leg injury sustained some point during the Brisbane final. I think it was gamesmanship rather than anything serious. At Brisbane Henin was down 4-1 and a set and rallied to win the next five games and ultimately lose to Clijsters in the third set tiebreak. The one thing I noticed was that Henin looked much more fit than Clijsters and that is what will end up being the deciding factor in a tough three-set final.
Pick! J. Henin, +493
Long Odds Pick! S. Stosur, +5204
2010 Australian Open Men's Champion
The men's draw should follow along more predictable lines than the women and in my mind we will see Federer in the final; it's picking his opposition that might be the hardest part about this year's men's draw. Consider this: Federer has made at least the semi-finals of the last 22 consecutive tournaments and won the French Open and Wimbledon last year to hold the title of most singles grand slam titles ever. Federer regained the No. 1 ranking last July and hasn't relinquished it since.

As the likely successors to the Federer Express throne, Nadal (+615), Djokovic (+675), Murray (+600) and now Del Potro (+615) will have to wait a bit longer. Nadal, since beating Federer in last year's Australian Open final, has been battling knee problems, Djokovic hasn't won a slam since the Australian Open in 2008 and Murray had been epically disappointing last year as he seemed always on the verge to win a slam but he has fallen short every time.

The player du jour experts like to win the Australian Open this year is Juan Martin Del Potro (followers of this space will recall that for last year's US Open I gave Juan Martin del Potro as my 25/1 long odds play. It was the third time last year that Del Potro faced Federer and he managed beat the Swiss in five sets. Then in late December Del Potro beat Federer again in the ATP World Finals in three sets.
However, for my money I am going with Federer because until further notice he is the man to beat in tennis. As for his opponent I am going to give the marquee names a pass in favor of the man known as Mr. Invisible, or Nikolay Davydenko, who is currently ranked No. 6 in the world and is coming off an impressive tournament at the Qatar Open where he beat Federer in the semi-finals and Nadal in the finals. As good as Davydenko looked, in all honesty, he did beat both players in a best of three set tournament rather than the best of five sets that characterize grand slam play.

Pick! R. Federer, +235
Long Odds Pick! N. Davydenko, +2025

Odds* to Win 2010 Australian Open
January 18-31, 2010 – Melbourne Park

R. Federer +245
R. Nadal +615
J.M. Del Potro +615
A. Murray +600
N. Djokovic +675
A. Roddick +3000
J-W. Tsonga +4100
F. Verdasco +5250
R. Soderling +2850
N. Davydenko +2025
F. Gonzalez +12501
M. Cilic +4025
D. Nalbandian +13604
L. Hewitt +12000
G. Monfils +10050
G. Simon +20154
T. Haas +21161
M. Baghdatis +14500
T. Berdych +21161
J. Blake +21161
D. Ferrer +21161
S. Wawrinka +21161
R. Gasquet +21161
Odds to win Women's 2010 Australian Open
January 18-31, 2010 - Melbourne Park

S. Williams +322
K. Clijsters +387
J. Henin +493
V. Williams +1434
M. Sharapova +1308
D. Safina +2531
C. Wozniacki +1660
E. Dementieva +2213
V. Azarenka +2515
S. Kuznetsova +2279
J. Jankovic +3138
V. Zvonareva +6763
A. Ivanovic +4275
F. Pennetta +6763
S. Stosur +5204
Y. Wickmayer +8324
A. Radwanska +10403
M. Oudin +10403
S. Lisicki +8583
M. Bartoli +10923
N. Petrova +12484
N. Li +12484
A. Wozniak +12484
J. Dokic +9363