Betting the Super Bowl Over and Under 2022
by Josh Weil - 2/11/2022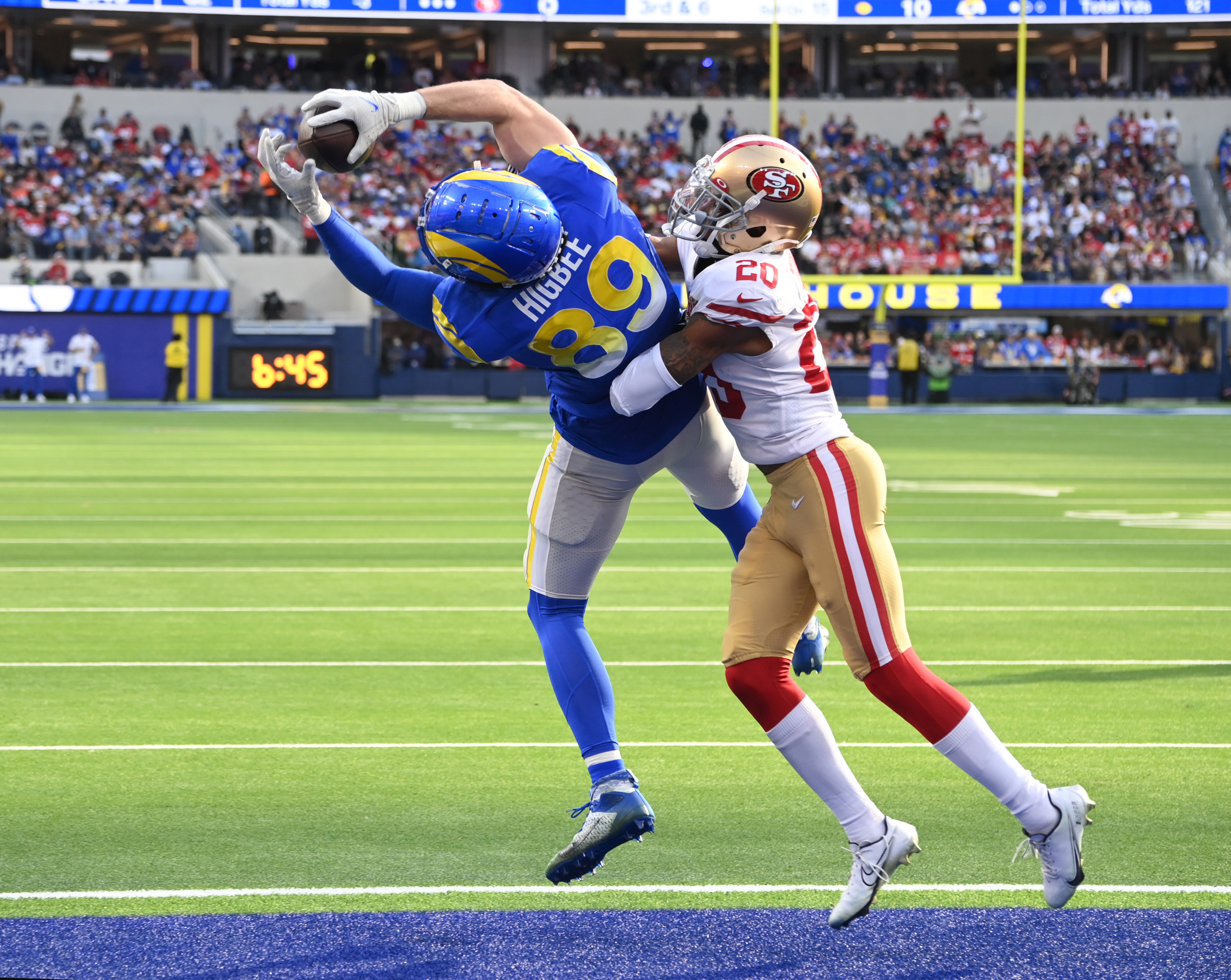 Last year we had two prolific offenses and a total way higher than that of this year, but the Rams and Bengals are no slouches on the offensive side of the ball. The problem is that their defenses got them here, in some way, shape, or form. The skill on both sides defensively across the board is way better than last Super Bowl, and the teams also seem like a better match, rather than just being the two teams with the trendiest quarterbacks. Tom Brady and Pat Mahomes are both great, but it is nice to see a change in the big game. I am going to break down the game into two scenarios that I think could happen, one with each team winning, and the resulting O/U total prediction.
Doc's Sports offers NFL expert picks for every game on our NFL predictions page.
If The Rams Win…
The way the Rams are going to win this game, they need to contain Ja'Marr Chase and Joe Mixon. The Bengals have the skill player talent to compete with anyone, and I do not expect them to embarrass themselves, but this defensive line has the skill and the experience to pick this offensive line apart. Aaron Donald, Leonard Floyd, Von Miller and the guys are really hard to contain individually. However, as a unit, this will be too hard for the Bengals' offensive line to contain.

The Rams rank third in the league in sacks, and the Bengals rank third to LAST in sacks allowed per game, at 3.4. Look for this to make it hard for Joe Burrow to get anything going on first and second down and force him into some tough third downs. The Rams offense is good. However, with the leads they blew to end the regular season, you know that they aren't going to mess around with any lead in the biggest game of all. In this scenario, give me Rams 27-20, or the UNDER.
If The Bengals Win…
The Bengals have been underdogs all season. And while Joe Burrow is tired of this label, they can get rid of that, potentially for good, with a championship. They have proved doubters wrong all year, and they will have to run it up once again on a talented Rams defense that is not without weaknesses. Chase must be involved in the game plan, whether it is in the passing game, the end-around game or the jet sweep game. Your best skill player has to be involved, no matter how hard they try to keep him in check. They also have to get Matthew Stafford to throw the ball under pressure, as he has shown some serious ability in the clutch, but he also throws plenty of interceptions. You have to think that this ball-hawking Bengals secondary will have their chances as long as they hold onto the ball.
The Bengals being down at half is not any reason to turn the TV off if you are a Cincy backer/fan, as they have made some incredible comebacks all postseason long, including from down 21 to the Chiefs at halftime in the AFC Championship Game. And to beat the Rams, they need to turn this into a shootout, with big plays and turnovers and defensive stops. In a Bengals win, this game will have to go over, I will say a 34-30 final if the Bengals win.
Get NFL picks on every single game, or if you want our very best bet premium picks by the experts, sign up for your free $60 account with a guarantee.